How to Understand Warehouse Terminology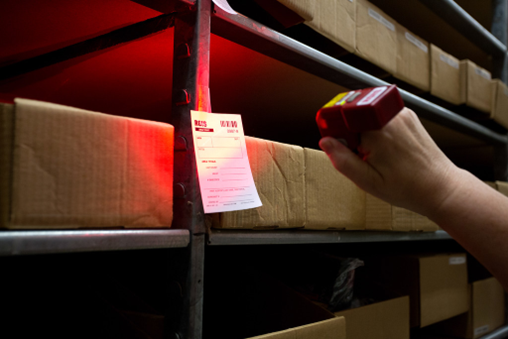 When running a warehouse business or working within the industry knowing warehouse terms and their meanings can be incredibly useful.
Below are a list of the most common warehouse terms…
3PL
Third Party Logistics – a warehouse or group of warehouses managed on behalf of the owner of the stock.
4PL
Fourth Party Logistics – a single interface between the client and multiple logistic service providers
Active Stock
Stock in active pick locations and ready for order fulfilment.
Aisle
Any passageway within a storage area.
ATA
Actual Time of Arrival.
ATD
Actual Time of Departure.
Backorder
A piece of stock ordered but out of stock and promised to be shipped when the item of stock becomes available.
Bar Coding
A way of encoding data for fast and accurate readability. Bar codes are a series of alternating bars and spaces representing encoded information which is read by scanners.
Blind Receiving
Receiving goods in a DC (Distribution Centre) without any PO or invoice.
Buffer Stock
A quantity of stock kept in storage to protect against unforeseen shortages or demands.
Cage
Used for security and to transport stock from one location to another.
Cargo
Merchandise to be carried by some form of transportation.
Compliance
All products, services, processes and documentation comply with specific requirements.
Consolidation
Combining two or more shipments.
COTD
Complete and On Time Delivery.
Course
A single layer of units making up a unit load also known as a tier.
Cross Aisle
A passageway at right angles to main aisles, used for the movement of supplies, equipment and staff.
Cross Docking
Merchandise that is received at the warehouse or DC is not put away but prepared for shipment to retail stores.
Cycle Count
Systematic counting of a portion of the total stock on a certain day, so all stock can be counted without disruption to the warehouse.
DC
Distribution Centre
DDP
Delivered Duty Paid
DDU
Delivered Duty Unpaid
DSD
Direct Store Delivery
EAN
European Article Number, this is the European version of UPC and contains 13 digits called EA13 or 14 digits called EAN14.
FIFO
First In First Out – using stock based on when it was received.
Fixed Slot
A slot that is reserved for a specific SKU (stock taking unit).
Floating Slot
A slot that is available for any SKU (stock taking unit) as soon as it is empty and available.
Fulfillment
Fulfilling a customer order.
GTIN
Global Tracking Item Number.
Landed Cost
Cost of product including logistic costs.
Merge in Transit
Merging shipments from suppliers sent directly to the store.
Order Picker
A staff member that is assigned to make withdrawals of warehousing units.
Pallet
Is a flat transport structure that supports goods in a stable fashion while being lifted by a forklift, pallet jack, front loader, work saver, or other jacking device, or a crane?
Pallet Picking
Retrieval of full pallets.
Perpetual Stocktaking
Stock record keeping system where every transaction both in and out is recorded.
Physical Stocktaking
Counting all stock within a warehouse in a single event – also known as a wall to wall count.
Picking
A staff member pulls the relevant stock items from storage areas to complete a customer order.
Pick List
A list of stock items to be picked to fill an order.
POD
Proof Of Delivery
RFID
Radio Frequency Identification – electromagnetic field to identify and track tags on objects.
RTV
Return To Vendor
Shrinkage
Losses of stock from theft, damages and administrative errors.
SKU
Stock Keeping Unit, this is a product or service identification number assigned to a unique item by a retailer. The SKU can be a number used internally or may be linked to the UPC (Universal Product Code) or EAN (European Article Number).
Slotting
Placement of stock within a warehouse to increase picking efficiency.
Sortation
Identifying and separating stock to be sent to specific destinations.
SSCC
Serial Shipping Container Code
UPC
Universal Product Code, this is a 12 digit code which is split into 4 parts. The first part is a single digit used to identify the remaining digits. E.g. 0 would designate a regular UPC code where a 3 would show a National Drug Code and 5 would identify a coupon or voucher. The next 5 digits show the identification of the manufacturer and the following five is the item number. A single digit at the end is a character check used to validate the code when scanned.
WMS
Warehouse Management System – systems used to effectively manage processes, activities within the warehouse.
Zone Picking
Subdividing a picking list by areas for more efficient picking.
Understanding these terms will make anybody's job within the warehouse industry easier.