Ways to Help Make Your Customers Your Partners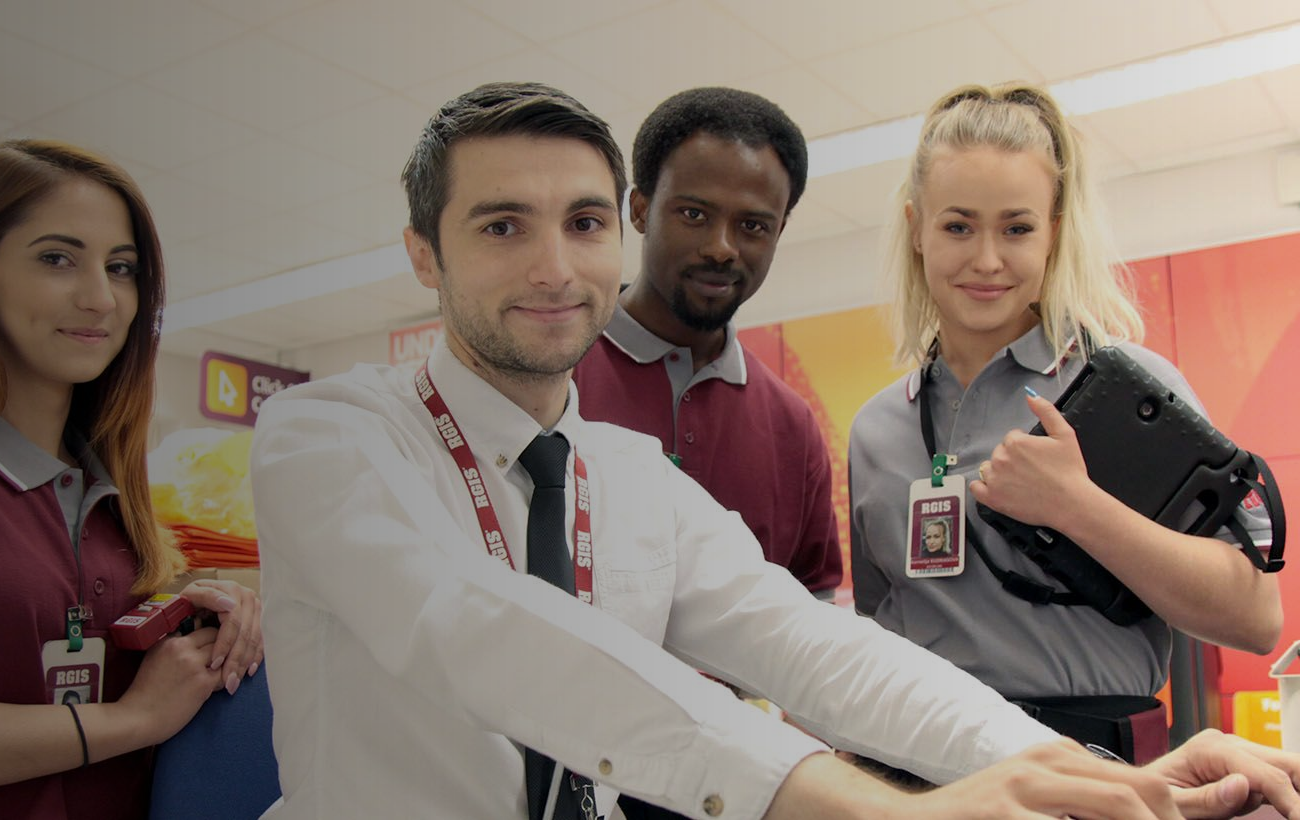 Building relationships with your customers is a vital part of developing a successful and profitable business. Making your customers feel important is crucial in today's marketplace.
At any given time, a disgruntled customer can share their opinion with everyone through social media and the internet and negatively impact your business. It is crucial to create the best possible experience for your customers to help develop your company's relationship with them and creating loyalty and trust. Walt Disney said it well, "Whatever you do, do it well. Do it so well that when people see you do it they will want to come back and see you do it again and they will want to bring others and show them how well you do what you do." Creating loyalty between your company and your customers can help increase positive word of mouth that is priceless.
Having a customer-focused culture is a business opportunity that should not be under estimated. Businesses are failing when it comes to the customer experience, which is your opportunity to entice those same customers into using your company instead.
The data speaks for itself: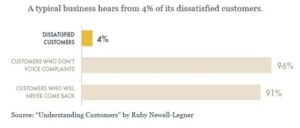 Treat your Customers Well – Interact Positively
Happy customers who get their issues dealt with and resolved notify 4 to 6 people about their positive experience. That is a way to considerably influence the positive word of mouth about your business. Do not act as a nameless or faceless business; talk with your customers as a person representing the business. Always address your customers by name and inform them of your name at all times during any interaction with them.
Talk to your customers as you would in person, not like you would in a press release. Examples of this are noticeable when it comes to customer interactions on social media. The legitimate interactions shine through while the others seem contrived and forced, which is the opposite of being "social" on social media. American Express accomplishes this well on Twitter, ensuring all customer issues are answered in a timely manner with a friendly and personal response, signed by the employee who is doing the tweeting.
Do Not Come on Too Strong – Consider Your Customers
33% of customers say they experience poor customer service at least once a month, and 58% of them tell their friends and colleagues. This is how word of mouth can work against your company's reputation. It is incredibly important to be respectful of a customer's opinions when trying to resolve an issue they have with your company.
Having patience is key to giving your customer the time to fully discuss their issue. In turn, it creates the opportunity for you to understand and follow through the issue to resolution and make them feel at ease. The more comfortable the customer is the more inclined they will be to share important feedback that can aid in preventing similar issues from occurring again in subsequent situations.
Consistently Listen – Hear What Customers are Saying
It is easy to have a two way communication with your customers but it is important to actually listen. When listening to your customers, identify what changes your company should and could make from this feedback and then follow through where possible. Your customers are the core of your company and not dealing with feasible requests could cause further repercussions.
The following methods can be used to gather valuable feedback from your customers:
Surveys
Focus Groups
Observation
Point of Sale
Customer Service
Social Media
Communities and Groups
Email and Web Forms
Maintain Satisfaction – Offer Ongoing Support and Incentives
The number one reason for losing customers is dissatisfaction with the customer service received. Do everything you can to provide exceptional service to your customers on an ongoing basis. Respond immediately and enthusiastically and be ready to introduce a special offer or discount with the hope of upselling the customer to purchase more.
There is never any reason to slow down on pleasing your audience, especially when they are talking with you over the phone or online. It is interesting to note that 81% of companies with strong capabilities and competencies for delivering customer experience excellence are outperforming their competition. Customer satisfaction is a key differentiator amongst companies.
Besides offering support, ongoing incentives and offers will continue to help entice and satisfy your customers for the long term. Offer engaging multichannel promotions focused around discounts, giveaways and contests. Circulate these offers via email, social media, print, in-store and across your other marketing channels for complete exposure to both new and existing customers.
Build Trust – Make Customers Aware of Large Scale Changes, Good or Bad
It takes 12 positive customer service experiences to make up for 1 negative customer service experience. This is how sensitive expectation and trust is between a business and its customers. Irrelevant of your size always keep your customers informed when it comes to both positive and negatives changes to your products and services that could affect them. It is vital to tread lightly when making changes to your products and services because your customers have become used to what you have already available to them.

Here's what to do to gain trust:
Research if changes to your company could alter public perception
Be precise in how you communicate the changes to your product and services
Tell your customers immediately when you have made a change, you have made an error or you have done something positive. A good mix will give your customers a transparent look into your company
Find value in the feedback about your company changes
Be Transparent – Honesty is Essential when it comes to Errors
Being transparent in the digital age is an absolute must. Transparency is a crucial factor in building trust, satisfaction, and loyalty from your customers. What does it mean to be transparent?
Transparency means that you are not afraid of customer feedback
Transparency means that you have nothing to hide
Transparency means you have conversations with your customers
Follow Up on Your Word – Follow Through on Promises
Your word is always your bond. Following through on your promises helps show the transparency of your business, while helping to build a feeling of trust and dependability with your customers.
Manage the expectations of your customers to ensure realistic targets are set and can be met. By remaining consistent in your sharing of information, your customers will learn what they should expect from you in the future. F.W. Nichol said it best, "When you get right down to the root of the meaning of the word "succeed," you find that it simply means to follow through."
Understand Responsibility – The Customer is Always Right
No matter what the circumstance, the customer is always right. This is a rule to help steer your business through its growth and success, from customer service to user experience to product/service development. To help implement this create a customer service policy to show your customers they are always right. Organise the customer service policy into three parts:
Highlight phrases for your company to use that will make your customers happy and feel confident about you as a business. Consistency and a personal touch will go a very long way.
Do not let your customers forget your business by following up completely. Keep it personal to the customer by following up on special occasions and having regular contact with that customer.
Detail how to deal with unsatisfied customers with specific action steps to ensure there is a comprehensive process for all employees to follow and resolve a customer issue, ideally turning unhappy customers into your strongest supporters.
Thank You – Courtesy and Gratitude will Take You Far
Always say "Thank you" as many as 3 out of 4 customers say they have spent more with a company because of past and present positive experiences. Courtesy and gratitude for a customer's business is an indisputable way to further increase loyalty and trust in them for the long term.
Create every thank you sent out from your company to be specific to the customer, relevancy is definitely key. Be as appreciative as possible to your customers for taking the time to go through the customer service policy process of resolving their issue. Finally always follow up with a good old fashioned "Thank you."
Following these simple steps will create a partnership between your business and your customers.