5 Reasons to Use Mystery Shopper Services
A Mystery Shopper is an anonymous professional who checks the processes that a store has in place.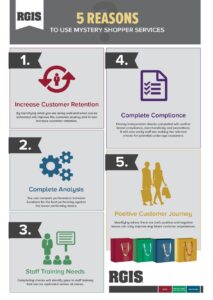 After discreetly analysing a checklist of several factors, from staff attitude to store cleanliness and displays, the Mystery Shopper makes a report on whether or not the store is performing its best or needs further improvements.
A Mystery Shopper helps improve a business; it can increase customer retention, it can provide a thorough analysis on store performances, identify staff training needs, confirm brand compliance, and improves the customer shopping experience.