Counting on the Experts
Interview with Frank Tillmann, Managing Director of RGIS Inventur Spezialisten GmbH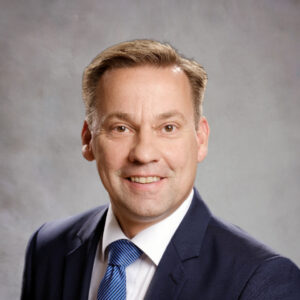 For many companies, it is a serious challenge when it comes to business inventory management. Mispicks, oversells, inefficient processes and out-of-stocks are common issues. Companies all around the globe are challenged with finding the best way to manage inventory in the most efficient and profitable way. All the better if they can rely on competent and supportive partners – experienced specialists such as RGIS Inventur Spezialisten GmbH based in Essen. RGIS has gained an excellent reputation as a highly committed solution-provider.

For most companies it is an annoying but compulsory task – according to German law at the end of the fiscal year, the entire inventory of a company must be counted. For RGIS this is a challenging and exciting task – a task that demands experience, know-how, accuracy and innovative technology. RGIS combines all those characteristics.
The internationally operating company is one of the most traditional and innovative stocktaking and inventory specialists and performs more than 1,400 stock takes per day for companies of all different types and sizes. RGIS traces its roots back to 1958. That year, RGIS was founded to offer grocery stores a precise alternative to in-house inventory. "The food industry has long been RGIS's main focus," explains Managing Director Frank Tillmann. "The company's name is an acronym for Retail Grocery Inventory Specialist. Still today, it is of great importance, but over time, we broadened our horizons."
As RGIS's concept was very well received, in the 1960s, more and more offices were established; first in the United States, later in Canada, Brazil, New Mexico, Nova Scotia, British Columbia and Israel. In 2006, family-owned RGIS was acquired by the private equity firm Blackstone. Blackstone continued to bring forward RGIS' global development.
For language reasons, the first European subsidiary was opened in the United Kingdom; Germany followed soon. "Blackstone focused on a clear expansion strategy and successively acquired leading competitors," says Mr. Tillmann. "This way, RGIS could automatically bank on a solid customer portfolio as well as focusing on acquiring new customers. This strategy allowed us to concentrate on new technologies such as wireless technology and software that made real-time reporting possible, cloud-based inventory management, finger scanners and electronic self-labelling."