Auto Parts Retailer Inventory Count to Reduce Shrink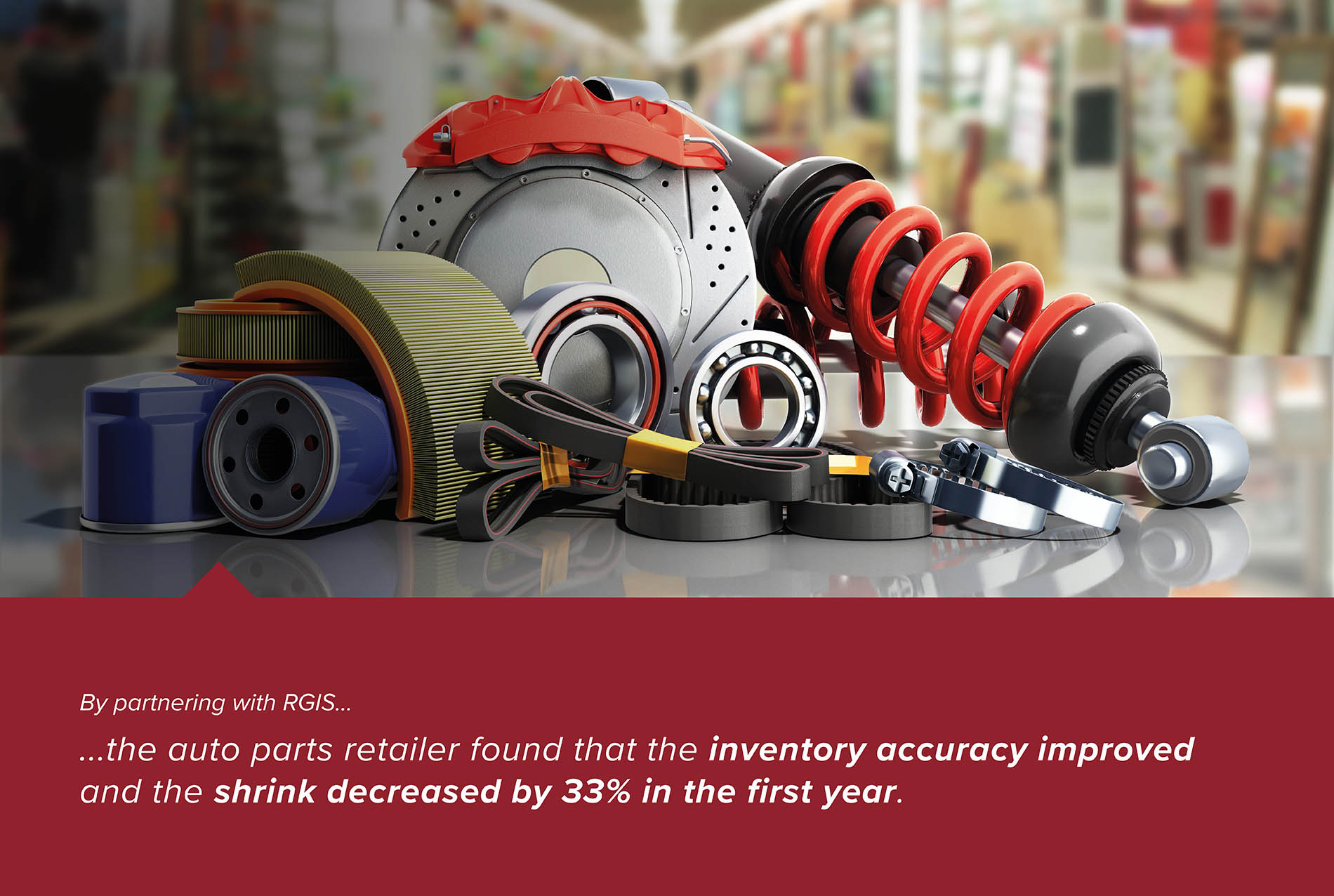 The leading retailer and a distributor of automotive replacement parts and accessories required the support of RGIS. The retailer has more than 6,000 stores and more than 85,000 customers supporting operations on four continents.
REQUIREMENTS
The auto parts retailer needed a solution to reduce the shrink number that was increasing year-on-year. The retailer's inventory accuracy had eroded, creating a ripple effect throughout the supply chain, and stock outs were impacting profitability and customer satisfaction.
The auto parts retailer required RGIS to provide the following:
Identify why shrink rate had risen

by 34.6% on the previous year

Reduce shrink

, as profit margins were adversely impacted
Improve inventory accuracy through

accurate inventory counts at all stores
SOLUTION
The auto parts retailer partnered with RGIS to complete the inventory accuracy and shrink project, and RGIS provided the following:
Scheduled an

experienced team of RGIS auditors

Accurately counted

inventory at all stores

Identified variances

Reporting

was sent directly to the customer after each count by location
RESULTS
The auto parts retailer found by outsourcing the inventory accuracy and shrink project to RGIS, the following results were achieved:
Inventory

accuracy was improved

Shrink decreased by 33%

in the first year
Shrink rates have

decreased every year since

Shrink further dropped to 64% of sales

Stock outs reduced

dramatically