Checking Inventory Accuracy of a Third Party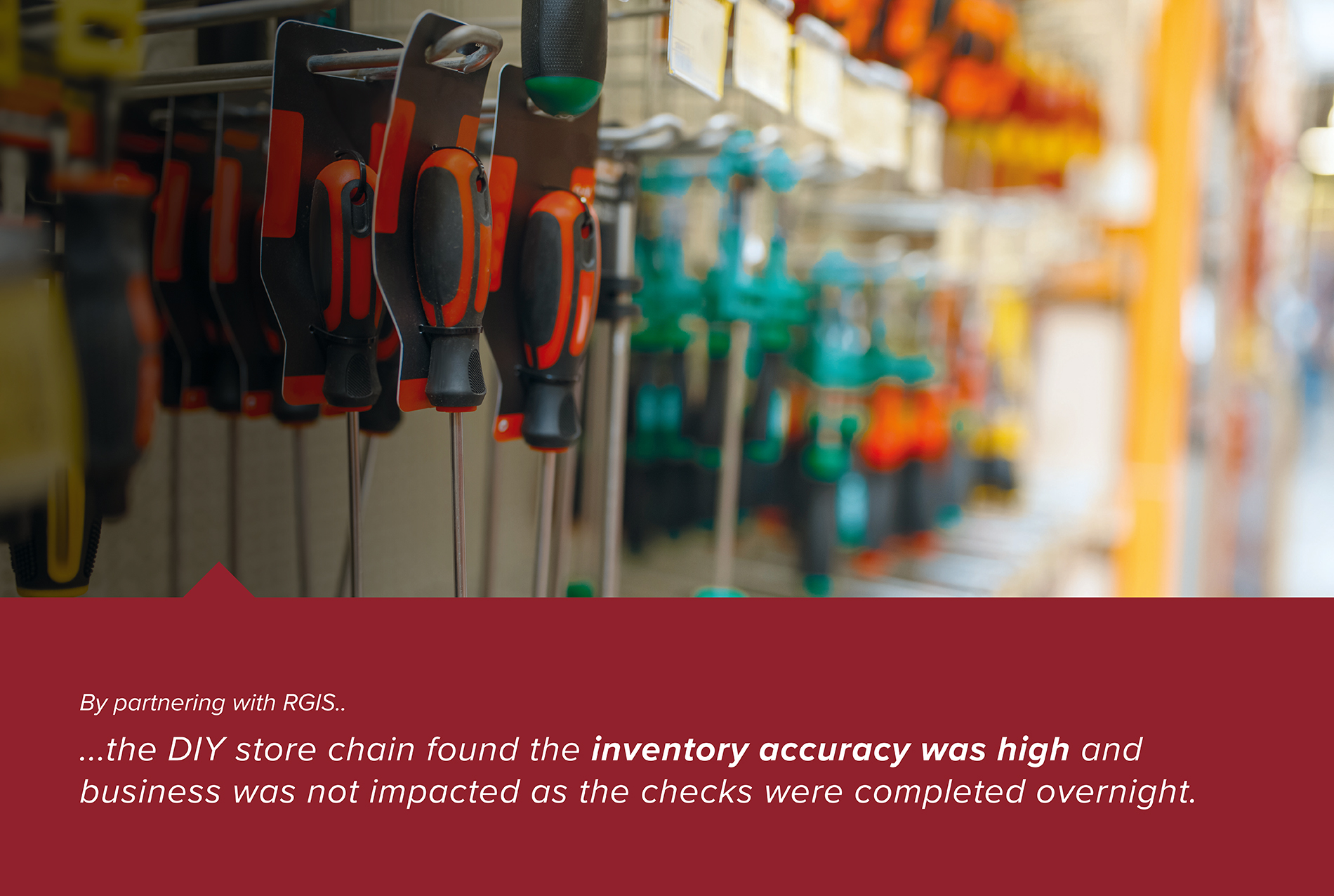 A DIY store chain operating a total of 160 stores in nine European countries required the support of RGIS. Overall, the DIY store chain has sales areas of around 1.89 million square meters, which corresponds to an average store size of more than 11,800 square meters. The DIY store chain has decades of experience in operating DIY megastores with garden centres in major regional catchment areas.
The product range encompasses around 50,000 items on average, with up to 190,000 items available online. Products are structured in the following divisions: hardware, electrical, paint, wallpaper, flooring, construction materials, timber, prefabricated components, sanitary, tiles and garden.
REQUIREMENT
The DIY store chain needed an experienced inventory company to check the accuracy of outsourced store stocktakes, so required RGIS to provide the following:
Independent checks, to

confirm inventory accuracy

of another stocktaking company
Completed by an

experienced inventory company

rather than in-store staff
All

high value items

to be checked with an additional percentage of other items

Overnight checks

to be made, so not to impact on customers or staff
SOLUTION
The DIY store chain partnered with RGIS to complete the inventory accuracy project, and provided the following:
Scheduled a team of

27 experienced RGIS auditors

per store

A

 total of

14 stores

were checked
Checked

10% of all items

including first and last item counted and all high value items
Completed checks between

8pm and 3am
RESULTS
The DIY store chain found that by outsourcing the inventory accuracy project to RGIS to complete, the following was achieved:
Ensured the

accuracy was high

due to the checks made
Did not need to use in-store staff

Business was not impacted

as the checks were completed overnight

Variances

to the original stocktake were sent to both the customer and the third party