Count, Pack and Transport Stock to New Location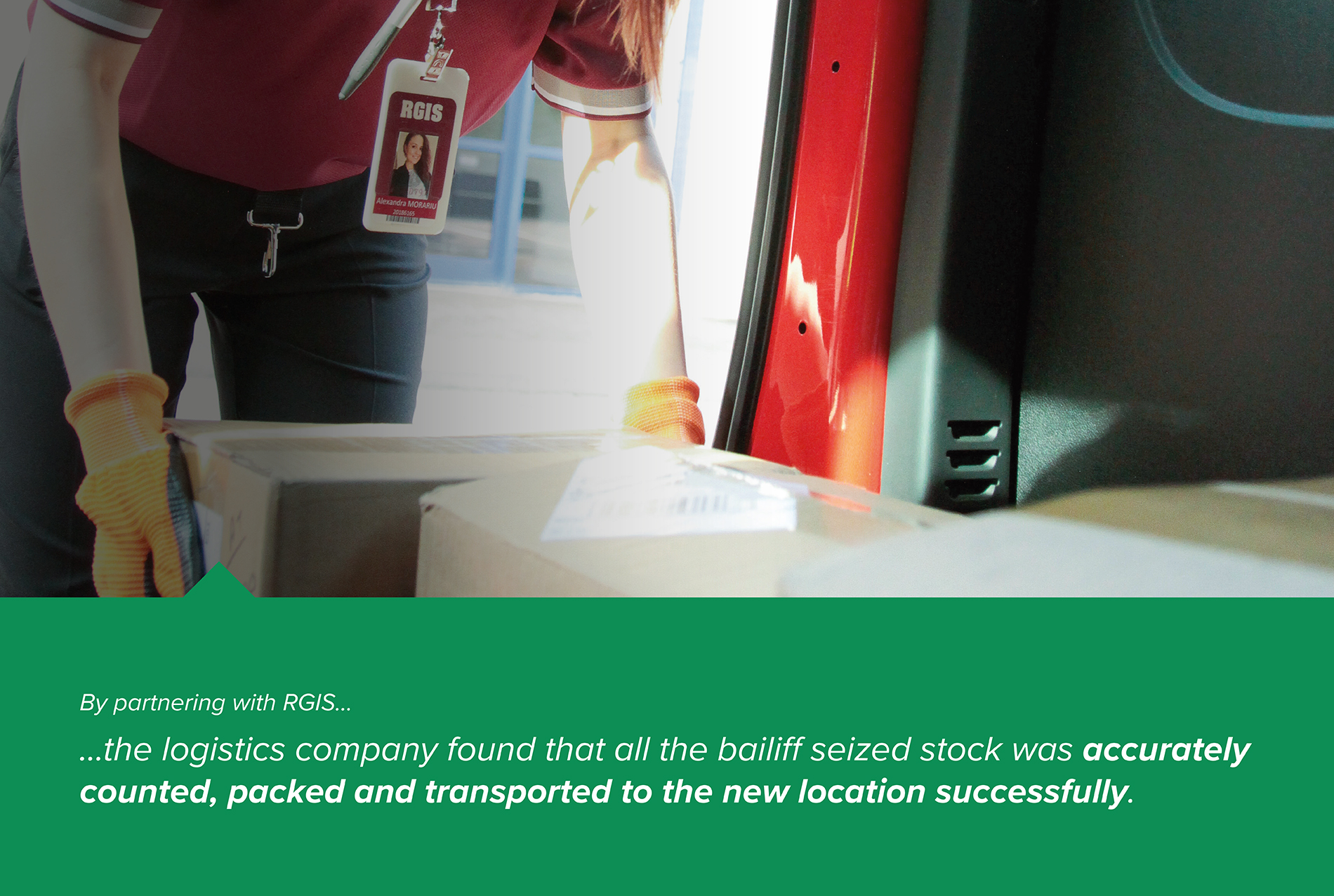 An ecommerce company that sold items online and through mailing houses went into administration. The company had previously sold cosmetics and industrial goods, distributing to Germany, Austria, Italy, Spain, Poland and France.
REQUIREMENT
A logistics company needed a solution to count, pack and transport stock after a bailiff seizure of stock.
The logistics company required RGIS to provide the following:
Count pallets

of goods

Count all seized stock

including those on high racks

Report on expiration dates

Single items to be

palletised

Prepare stock

for transportation

Transport stock

to new location
Adhere to all

health and safety procedures

within the logistic centre warehouse
SOLUTION
The logistics company partnered with RGIS to complete the stock relocation project, and RGIS provided the following:
Scheduled a team of

15 experienced RGIS auditors

The count took place over

20 days

Single items were added to pallets for transportation

Identified products that were defective, expired or with an unknown code,

and were stored in special areas, described accordingly and scanned

After counting and the pallet had a list of stock attached, they were then

securely stretch-wrapped

Pallets were then

prepared for transport
RESULTS
The logistics company found by outsourcing the stock relocation project to RGIS, the following results were achieved:
All of the seized stock was

accurately counted

The stock was

prepared for transportation

All seized stock was

successfully transported to the new location