Create New and Update Existing Store Surveys for Retailer with SmartSpace® Software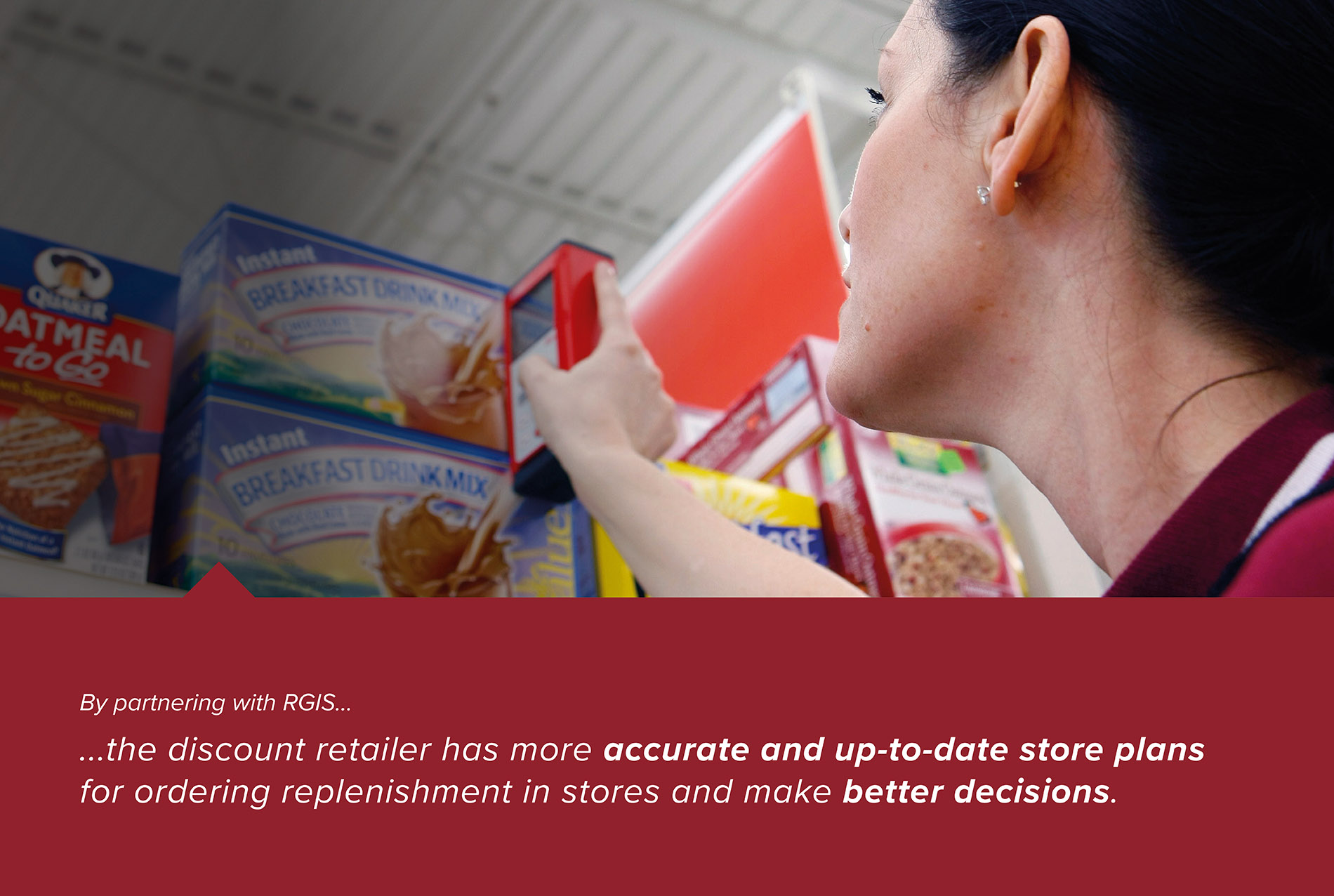 A discount retailer with global presence required the support of RGIS. They have over 6,520 stores across 11 countries and employ over 155,000 people. The discount retailer is the UK's fourth largest supermarket, with over 990 stores across the UK and over 155 stores in Ireland.
REQUIREMENTS
The discount retailer did not have any store plans for any of their supermarkets in Ireland, and also needed to update a number of current store plans in stores across the UK using store surveys and SmartSpace® software. The retailer chose to work with RGIS based on the quality of the dashboard and survey results conducted following an initial two-store pilot.
The discount retailer required RGIS to provide the following:
Nationwide coverage to be able visit 331 stores across the UK and 155 stores in Ireland
Ireland stores: Complete full store surveys, collate data and create new store plans
Selected UK stores: Complete full store surveys and update existing CAD layouts
In addition, capture the POS in stores for the marketing team
Provide accurate store plans in an Excel dashboard within a tight deadline
SOLUTION
The discount retailer partnered with RGIS to create and update store surveys, and RGIS provided the following:
After an initial meeting with the retailer, the customer's needs were established
RGIS teams conducted 331 store surveys in the UK and updated existing CAD layouts using Data Collector
155 store surveys were conducted in Ireland, creating new store plans from scratch
Stores were measured by square meters, and fixtures with the correct shelving count placed in the relative position
Category based planograms were placed manually by visually identifying the planogram based on the library provided to the auditors
Quality Assurance was maintained through photos being taken around the store
The Excel dashboard was populated with data captured and stored in the SmartSpace SQL database
RESULTS
The discount retailer found by outsourcing the creation and updating of the store surveys to RGIS, the following results were achieved:
Each store survey took approximately 5 hours to complete, totalling 730 hours
The retailer's store in the UK and Ireland received two separate Excel dashboards containing counts of all fixtures with shelving counts and categories placed
Raw data was also issued for verification
The customer was on a tight deadline. All 486-store surveys, final QA and reporting were completed in just nine weeks
The discount retailer is now considering having RGIS survey the POS in the remaining 600 stores across the UK