Educational Centre Asset Tag and Count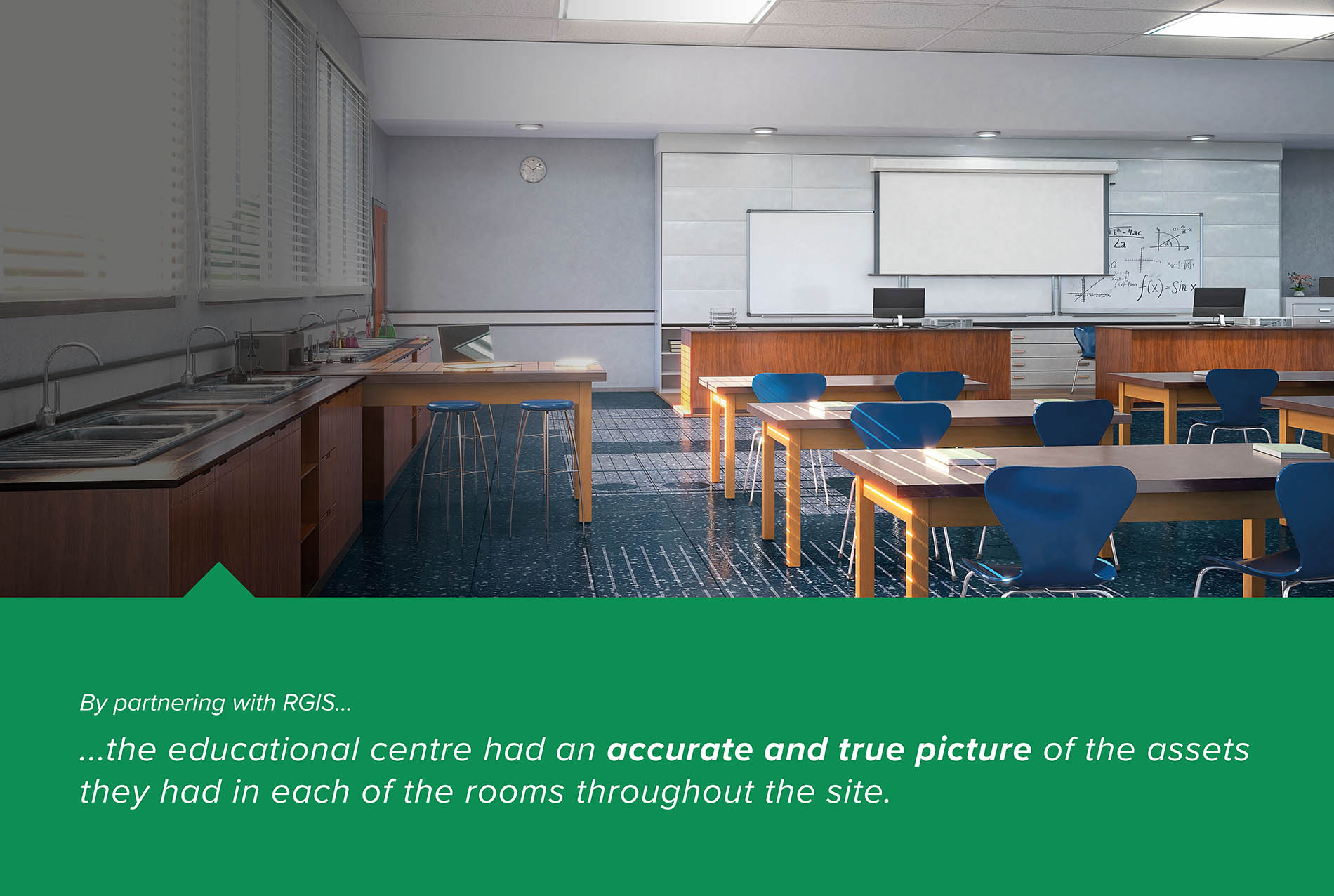 A public Educational Centre located in Madrid, required the support of RGIS. The school has approximately 30 teaching spaces, 20 of which are classrooms, of which 12 are technology classrooms, equipped with 28 computer stations and 8 digital classrooms. Within these spaces, they also have a library, music room, gym, departments and offices, among others.
REQUIREMENTS
The educational centre needed to carry out a complete fixed asset inventory of all furniture and electrical equipment throughout the site.
So required RGIS to provide the following:
To create a new asset register of every asset within the project's scope:
All furniture including shelves, tables, desks and chairs
Electrical equipment including computers and projectors
Blackboards, books and instruments
To cover

all rooms

in all buildings
To

tag all assets

with unique barcodes
All data to be transferred on to the

asset register

to enable the educational centre to maintain the information
SOLUTION
The educational centre partnered with RGIS to complete the educational centre asset tag and count project, and RGIS provided the following:
RGIS scheduled an

experienced RGIS auditor and supervisor

to complete the asset count
Assets were

identified and unique labels were applied

to all assets with corresponding name and barcode. Tags placed so that they were visible

72 asset categories were created

, belonging to

13 different asset families

: Audio-visuals, sports, electrical appliances, tools, instruments, books, cleaning, measurement, furniture, planning, reprography, health and sound

All barcodes were

scanned and data collected
RESULTS
The educational centre found by outsourcing the educational centre asset tag and count project to RGIS, the following results were achieved:
RGIS completed the asset tag and data collection at the educational centre in 20hrs
A total of

6,400 assets were identified, labelled, scanned and added to the

asset register

The educational centre can now

identify how many assets are available

for each category and utilise across all locations (classrooms, departments etc.)
The asset register can now be

maintained by the educational

centre

going forward

by adding new, and removing obsolete assets as applicable