Full Inventory of Main Logistic Warehouse for Grocery Distributor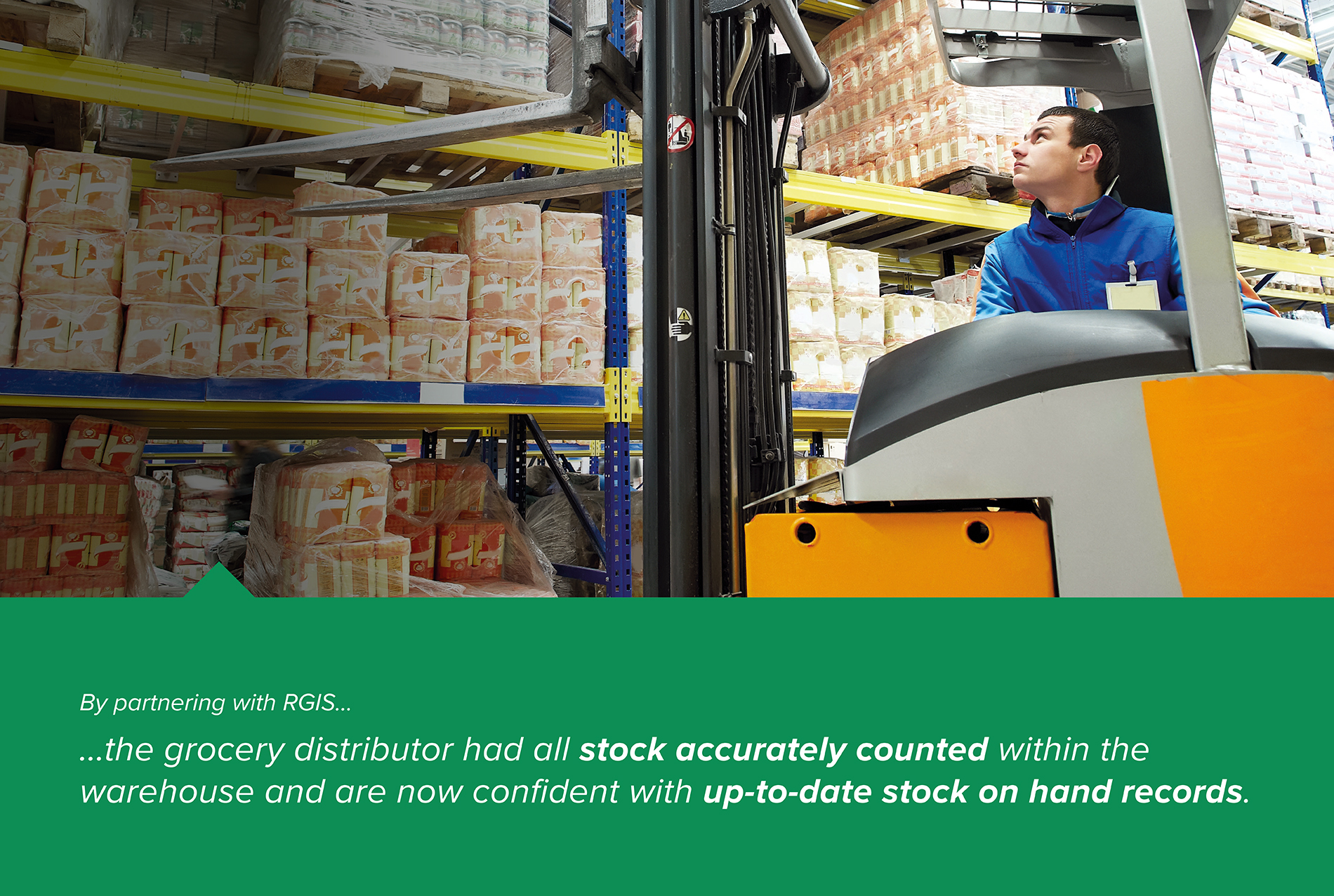 An operating company has been active in the grocery distribution sector since 1950. With various brands it has a widespread presence in central and southern Italy with more than 100 points of sale.
REQUIREMENTS
A grocery distributor needed to perform an inventory of the main logistic warehouse to update current stock quantities before the start of the inventory campaign.
The customer required RGIS to provide the following:
Complete a full stock count of the logistic warehouse
No disruption to business
Accurate and reliable data reporting
SOLUTION
The grocery distributor partnered with RGIS to complete the logistics warehouse inventory project, and RGIS provided the following:
Scheduled a team of 20 experienced RGIS auditors
RGIS was responsible for counting all goods, applying different counting methods for each type of product
Counted and identified item locations within the warehouse including those held at a high level within the warehouse
RESULTS
The grocery distributor found by outsourcing the logistics warehouse inventory project to RGIS, the following results were achieved:
Accurately counted over 1,500,000 pieces
The customer was very satisfied with the accuracy of the counts, and all data was updated on the customer's system
The customer was able to save time and money by outsourcing the inventory activities to RGIS rather than using an internal team