Full Valuation Warehouse Stocktake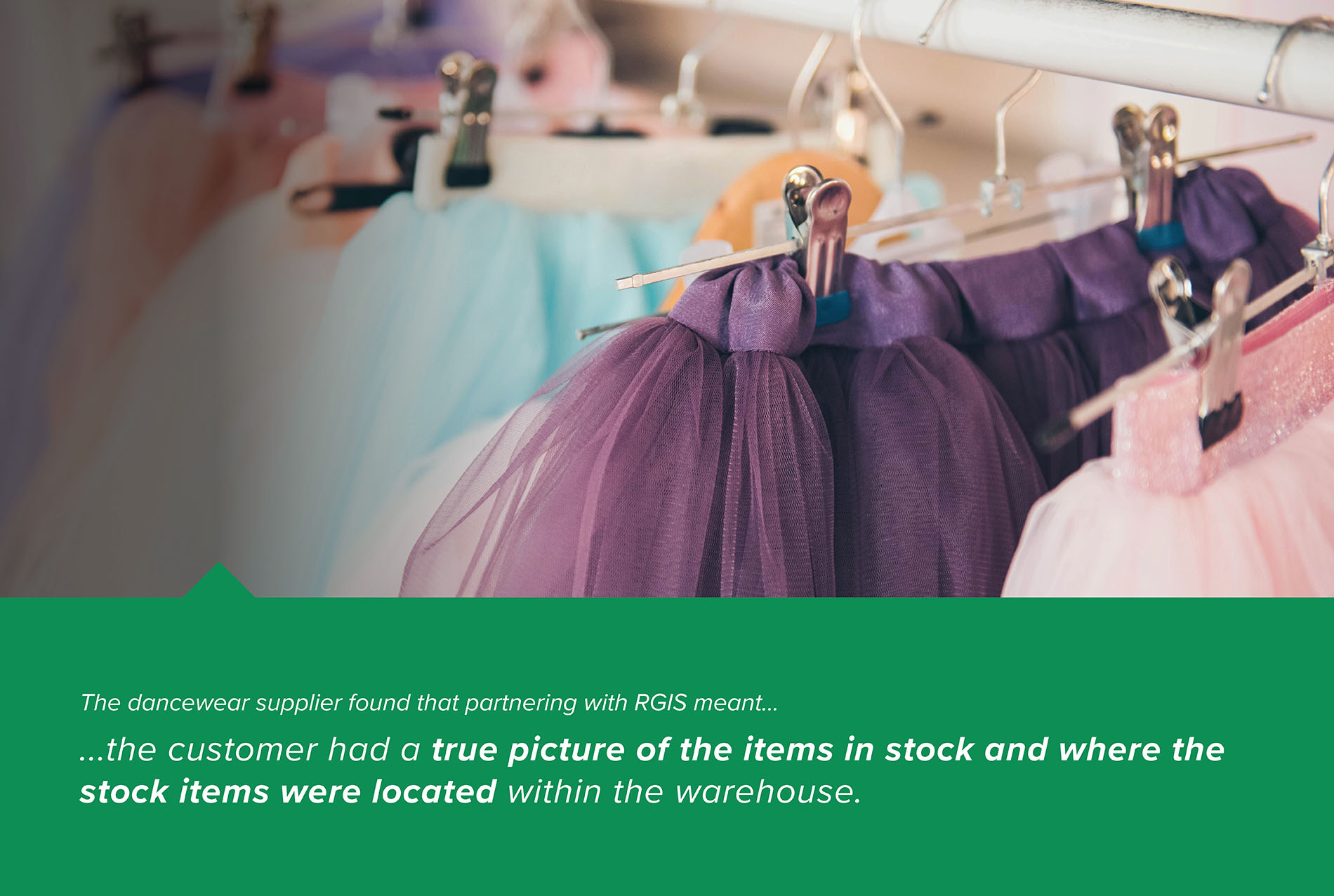 One UK's largest wholesale dancewear suppliers, servicing dance teachers and dance shops with quality dancewear needed support from RGIS to provide a full valuation of the stock that was held in both the warehouse and site.
REQUIREMENT
The dancewear supplier chose RGIS to help provide them with the wall-to-wall warehouse count support they needed. The customer's specific requirements were:
A full wall-to-wall stock count of warehouse and site
500,000 units of dancewear clothing and accessories for a full valuation exercise
Needed to be completed per bin location
Variances needed to be recorded for all SKUs across multiple rooms and locations
A manual record was also required on paper
Data to be used to enable updating of site systems
SOLUTION
RGIS worked with the dancewear supplier and completed the following:
RGIS managed the workflow of counting the warehouse and site, across a full weekend (48 hours)
Up to 40 experienced auditors were on site at any one time
An eight hour shift pattern was used across two days
Full records were kept of bin location counts
Results were compared to expected quantities
The customer checked 10% of variances for rechecks
Updated systems post count
RESULTS
The dancewear supplier were very impressed with RGIS team's accuracy and operations across the weekend, which has now resulted in the following:
The dancewear supplier engaged for another count next year
The customer aims to introduce all stock items to be scanned for next year
Going forward, RGIS will scan all SKUs and create variance reports systemically for each scanned bin location
The future development will allow the customer to update all items from a master output file
Introducing this new operation gives the customer a true picture of the items in stock and where the stock items were located within the warehouse.