Healthcare Audit Across North and South America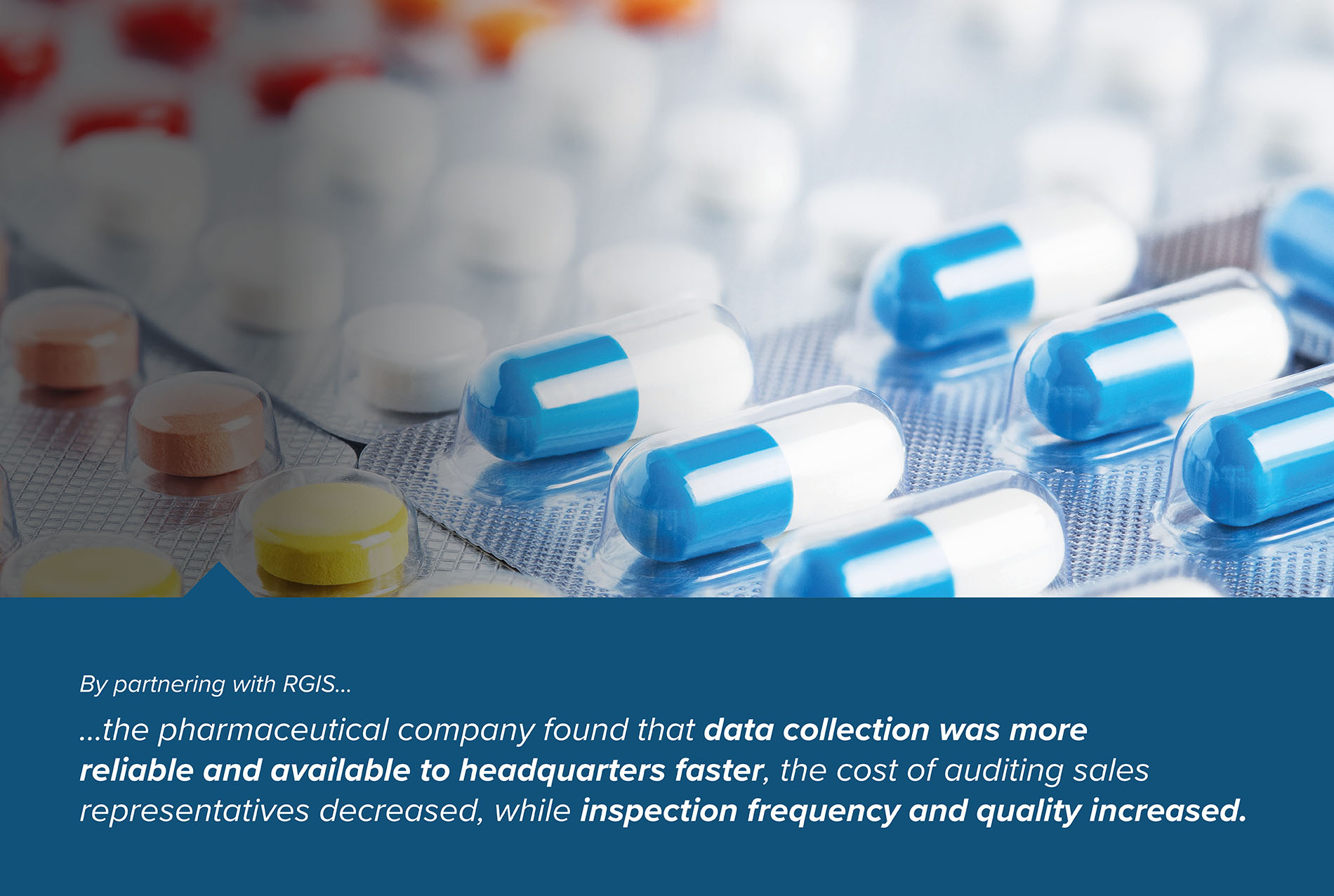 A pharmaceutical company that develops medical devices, pharmaceutical, and consumer packaged goods, required the support of RGIS. The company strives to improve access and affordability, create healthier communities, and put a healthy mind, body and environment within reach of everyone, everywhere.
REQUIREMENT
The company were using paper and pen to conduct the internal audits. The pharmaceutical company's district managers performed random inventory inspections with the sales people spread out geographically. It required frequent travel by the district managers to complete the internal audits. The customer wanted their district managers to focus more on core duties rather than inventory audits.
The pharmaceutical company needed a solution to create a more efficient and cost-effective process of auditing the stock levels, so required RGIS to provide the following:
Global coverage

to be able to attend all sites across North and South America
A more

efficient and cost-effective process

specifically designed for the customer
RGIS auditors to carefully

follow special procedures and regulations
SOLUTION
The pharmaceutical company partnered with RGIS to complete the healthcare audit project, and RGIS provided the following:
RGIS scheduled

healthcare audit specialists in all 50 states and Puerto Rico,

saving the customer money that was previously spent on travel
RGIS teams

implemented a new program

, including digital data transfer with

real-time results

The customer was able to

capture electronic signatures

via the RGIS handheld device
RESULTS
The pharmaceutical company found by outsourcing the healthcare audit project to RGIS, the following results were achieved:
The pharmaceutical company gained an

experienced inventory and inspection partner

The customer was happy with the

new inventory program

Accuracy levels were improved

Data collection was

more reliable and available

to headquarters faster
The

cost of auditing sales representatives decreased

, while inspection frequency and quality increased

Local RGIS healthcare

specialised

auditors were

utilised