Hospital Asset Register Update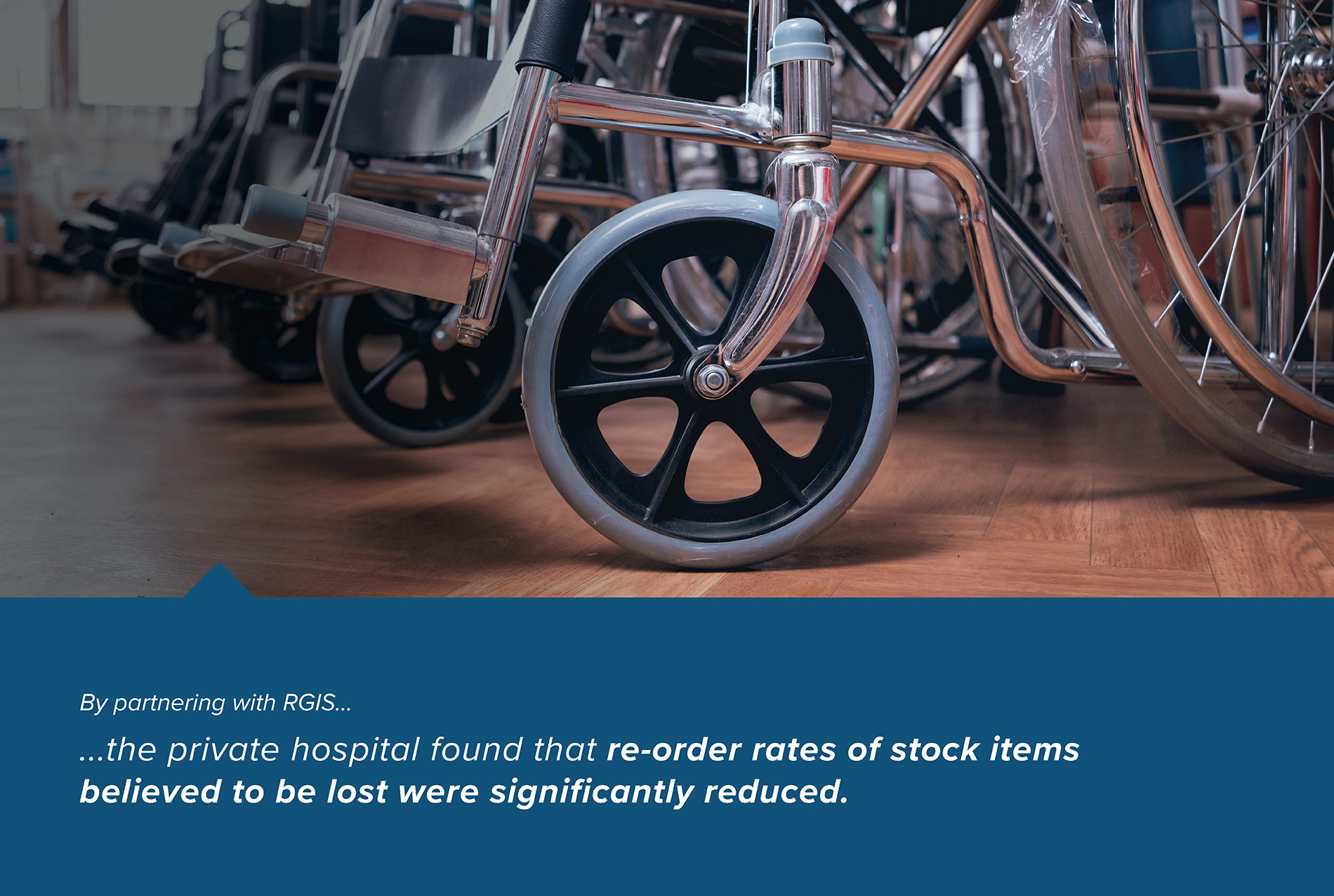 A global hospital group operating 480 facilities across 11 countries, one of the largest and most diverse private healthcare companies in the world that employs more than 77,000 staff. The company treats 8.5 million patients in hospitals and primary care clinics located in Australia, France, the United Kingdom, Sweden, Norway, Denmark, Germany, Italy, Malaysia, Indonesia and Hong Kong. Well-respected in the healthcare industry for operating quality private hospitals and for an excellent record in hospital management and patient care.
REQUIREMENT
The private hospital needed a solution to update the existing asset register as after an internal asset count it had been identified that a number of items were not on the main asset database.
The private hospital required RGIS to provide the following:
Experience

within a healthcare environment

Assets to be tagged

Items not on the asset register to be

identified

Locations

of all assets to be logged

Asset register to be updated
SOLUTION
The private hospital partnered with RGIS to complete the updating the hospital asset register project, and the following was provided:
All wards were contacted to

discuss preparation

prior to the counting and tagging
All wards had a specific time frame of schedule to

work around patient needs

Exact reporting requirements

were agreed with the hospital
RESULTS
The private hospital found by outsourcing the updating the hospital asset register project to RGIS, the following results were achieved:
All asset data was

accurately captured

All items were

logged with the new tags

and added onto the existing asset register

The main asset database was

easier to manage

as it is now

updated and accurate

Re-order rates of stock items believed to be lost, were

significantly reduced