Inventory of Logistic Warehouse to Update Stock Levels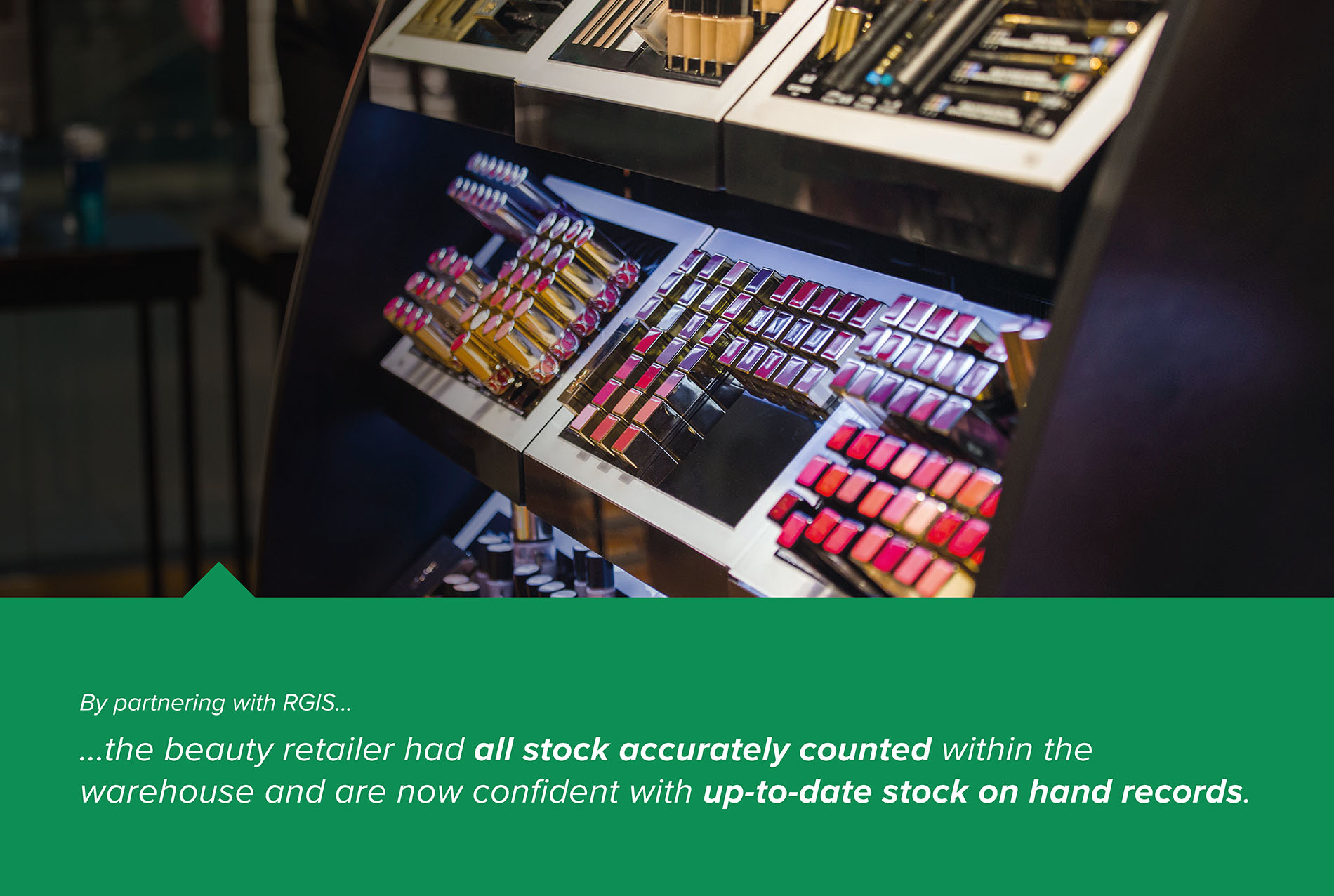 A French multinational retailer of personal care and beauty products required the support of RGIS. The retailer features nearly 3,000 brands, along with its own private label. The retailer offers beauty products including cosmetics, skincare, body, fragrance, nail colour, beauty tools, body lotions and haircare. The beauty retailer operates approximately 1,900 stores in 29 countries worldwide, with 170+ stores in Italy.
REQUIREMENT
The beauty retailer needed to perform an inventory of the main logistic warehouse to update current stock quantities to compare to the external logistic company's stock numbers.
The customer required RGIS to provide the following:
Complete a

full stock count

of the logistic warehouse

No disruption

to business

Accurate reporting

to be provided for comparison purposes
SOLUTION
The beauty retailer partnered with RGIS to complete the full logistics warehouse inventory project, and RGIS provided the following:
Scheduled a team of

57 experienced RGIS auditors

Organised

two 8-hour shifts

to complete the count during

five consecutive week days

Dedicated teams were allocated for

picking areas

and

higher stock areas
RESULT
The beauty retailer found by outsourcing the full logistics warehouse inventory project to RGIS, the following results were achieved:
Accurately counted

4,131,486 items in 32,168 locations

The customer had the opportunity to show their external logistic partner how

inaccurate the starting stock on hand

had been
All stock on hand quantities were

accurately updated on the customer's system