Luxury Fashion Brand Store Inventories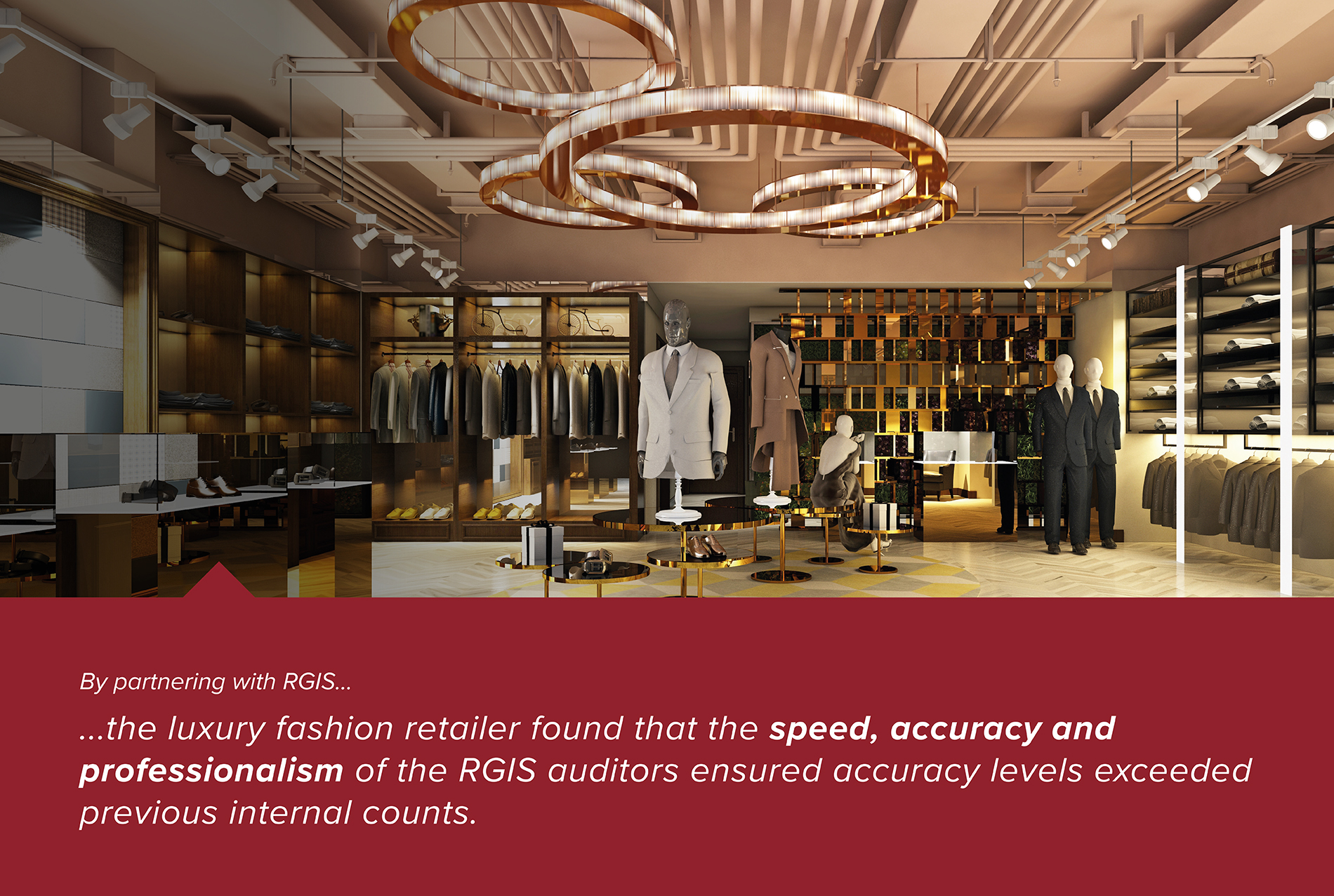 One of the leading international fashion design houses and a symbol of Italian luxury world-wide required the support of RGIS. It designs, manufactures, distributes and retails fashion and lifestyle products including accessories, jewellery, watches, eyewear, fragrances, and home furnishings. The luxury fashion retailer distributes its products through a world-wide network which includes over 200 boutiques in the principal cities and over 1500 wholesalers worldwide.
REQUIREMENT
The luxury fashion retailer needed a solution to provide experienced retail stocktakers due to the cost of the high-end stock involved.
The retailer required RGIS to provide the following:
RGIS auditors with

retail experience

Three

high-end stores

to be counted

Exceed accuracy

of previous internal counts

No disruption

to business, staff or customers
SOLUTION
The luxury fashion retailer partnered with RGIS to complete the high-end stock store inventory counts, and provided the following:
Scheduled a team of

16 experienced RGIS auditors

Counted all stock with

care, speed and accuracy

Ensured same

reporting procedure

was used as other branches worldwide
RESULTS
The luxury fashion retailer found by outsourcing the high-end stock store inventory counts to RGIS, the following results were achieved:
The retailer was impressed with the

accuracy and professionalism

of the RGIS auditors

Accuracy levels

exceeded previous internal counts

Ensured no disruption

was incurred by staff or customers