Merchandisers for Major Renovation Project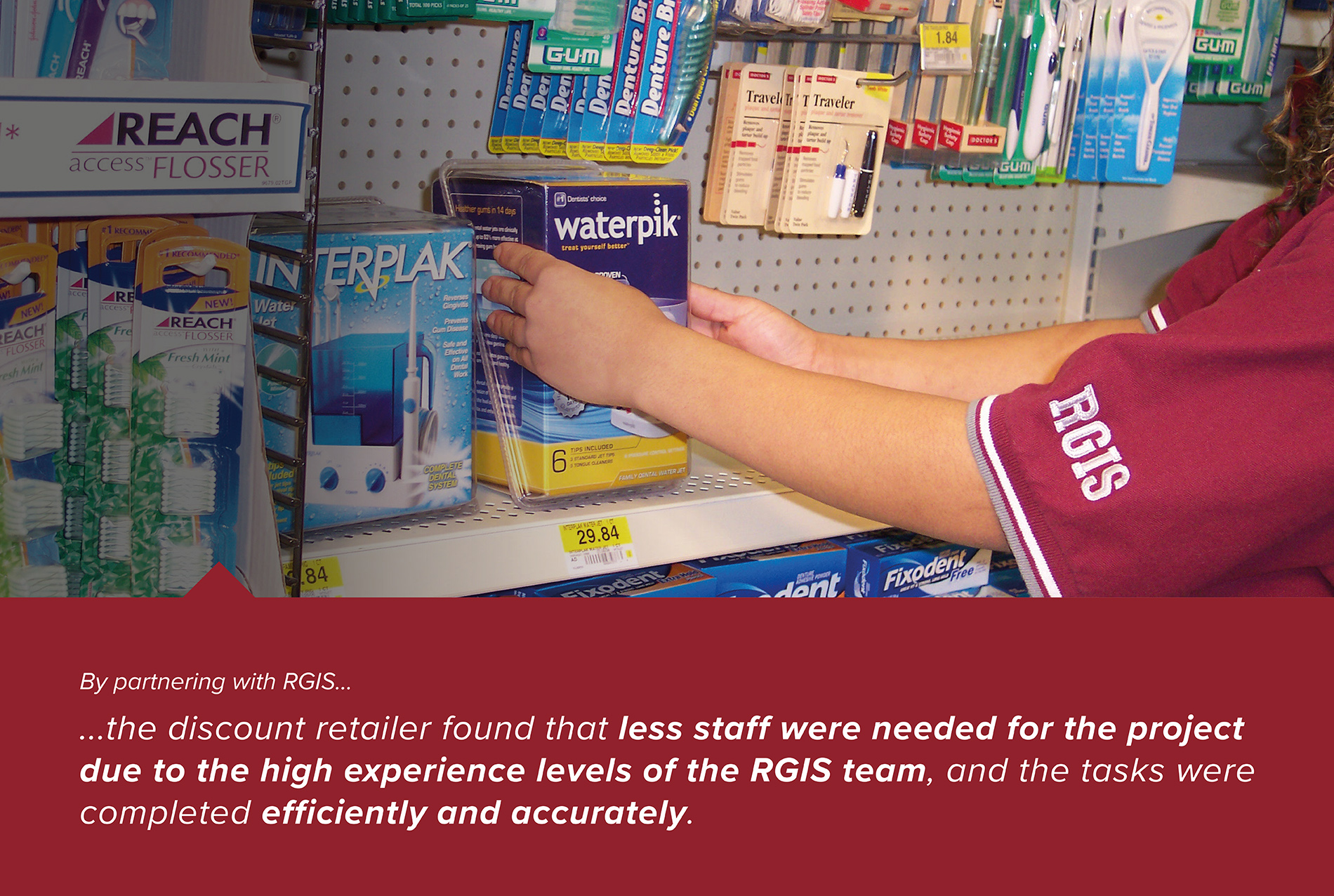 A leading discount retailer in the UK that has over 500 stores and employs over 28,000 staff, required the support of RGIS. The discount retailer has over four million customers to the stores per week throughout England, Scotland, Wales and Northern Ireland. Departments include home, garden, back to school, toys, food, health and beauty.
REQUIREMENT
The discount retailer required 900+ experienced merchandisers to help support a major renovation initiative. Some stores were moving to new buildings and the rest of the stores would receive new fixtures.
The discount retailer required RGIS to provide the following:
Experienced merchandisers

in all stores across the UK
New fixtures and signage to be

correctly installed

Planograms had to be executed accurately

in every store
Once completed,

tidy and clean the store

ready for opening
SOLUTION
The discount retailer partnered with RGIS to complete the major renovation project,and RGIS provided the following:
RGIS assembled

core teams of experienced merchandisers

to work with the discount retailer across the UK and Ireland

S

cheduled stores

to ensure all were completed within a specified timescale
RGIS teams led both

day and overnight shifts

Each store manager had

direct contact with the RGIS team supervisor

they would be working with on the project
RESULTS
The discount retailer found by outsourcing the major renovation project to RGIS, the following results were achieved:
The discount retailer didn't have to keep contacting agencies to top-up staffing numbers
The process was

efficient and accurate

due to experienced RGIS merchandisers being used

Needed less staff than anticipated due to the

experience levels of the RGIS staff