Merchandising Support Services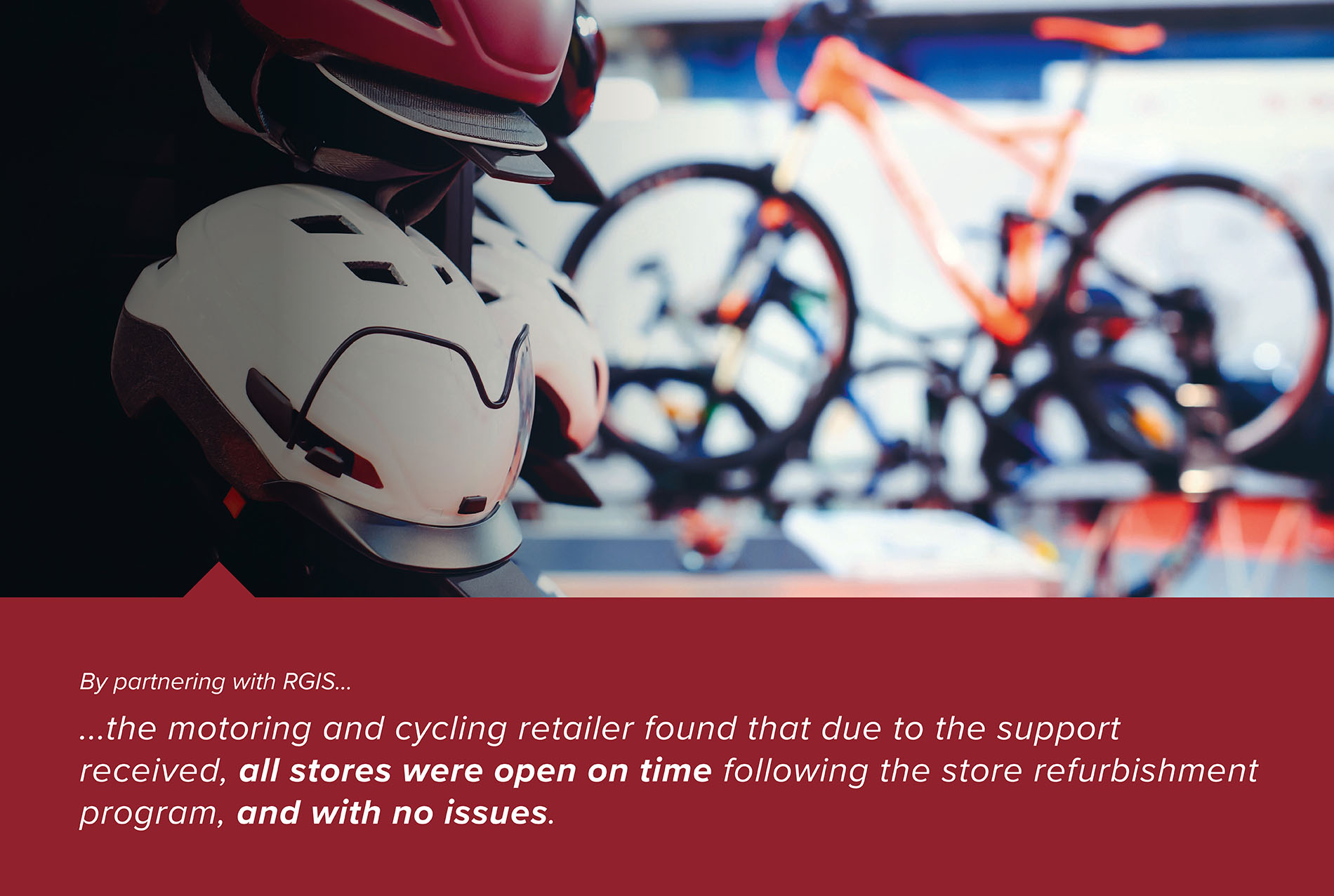 The UK's leading retailer of motoring, cycling and leisure products and services, with more than 700 stores with over 10,000 employees required the support of RGIS. Through the retailer's autocentres, it is also one of the UK's leading independent operators in vehicle, servicing, maintenance and repairs, satisfying more than 750,000 customers every year.
REQUIREMENT
The motoring and cycling retailer needed a solution in the middle of a store refurbishment program, and the support of RGIS merchandising services.
The retailer required RGIS to provide the following:
To provide

additional support

to ensure the stores reopened on time, with a small team of experienced merchandises

Work closely with the store's in-house teams

Shifts of 12 hours to

meet deadlines

National coverage
SOLUTION
The motoring and cycling retailer partnered with RGIS to complete the merchandising support project, and provided the following:
Scheduled teams of two or three

experienced RGIS staff

per store, dependent on size of the store

Replenished stock

on shelves
Ensured stock was front edge, nicely stacked and with the label facing out

Cleaned and tidied the store
RESULTS
The motoring and cycling retailer found by outsourcing the merchandising support project to RGIS the following results were achieved:
All stores had the relevant

shelves fully stocked

The stores were able to

open on time as planned, with no issues

The customer's

high standards were met

at all times