Multiple Distribution Centre Inventory Counts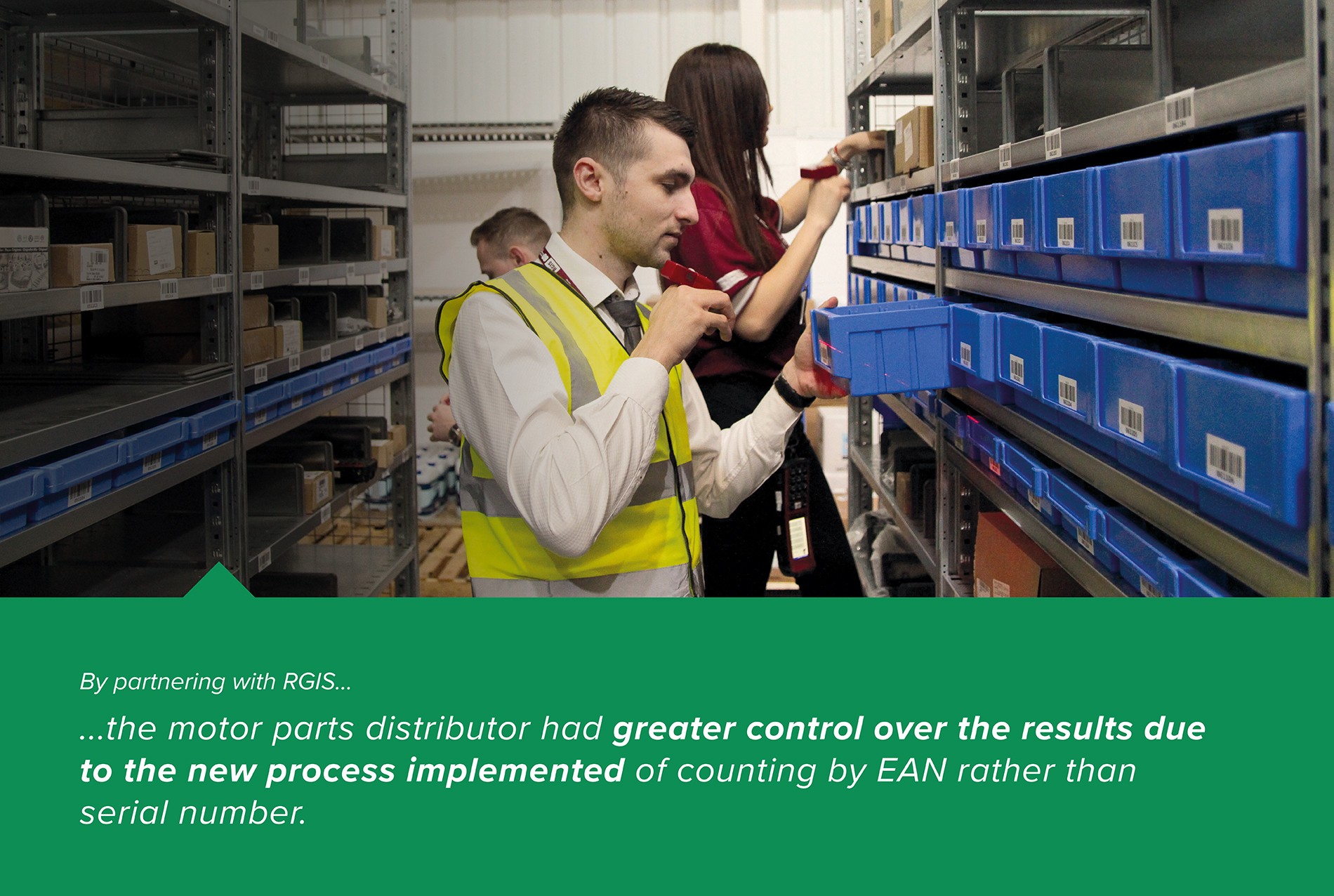 One of the second largest companies in the segment for replacement motor parts in Brazil required the support of RGIS. The motor parts distributor offers more than 23 thousand items, for more than 1,200 national and imported engines. Present in more than 16 states, with 22 regional distribution centres, in addition to the National Distribution Centre covering an area of 18 thousand square meters.
The motor parts distributor has more than 23 thousand products produced and 400 new products launched annually, with the largest portfolio in the market. Includes 7,000 SKUs, serving the entire fleet of light vehicles, pickups and vans – domestic and imported, serving more than 90% of the engines in circulation and are constantly working to reach the totality.
REQUIREMENT
The motor parts distributor needed an accurate inventory count of multiple distribution centres, with the reporting centralised to identify trends, so required
RGIS to provide the following:
Full counts of all

seven distribution

centres

Review

the existing inventory process

Centralised

reporting

to identify trends
SOLUTION
The motor parts partnered with RGIS to complete the multiple distribution centre inventory count project, and provided the following:
Scheduled dedicated RGIS teams for each distribution centre –

54 experienced

RGIS auditors in total to cover all locations

Existing inventory processes were reviewed

and it was identified that the customer currently counted using serial numbers
Process updated to

count using EAN
RESULTS
The motor parts found that by outsourcing the multiple distribution centre inventory count project to RGIS, the following results were achieved:
Counting by EAN rather than serial number

gave the customer greater control

Accurately counted a total of 177,492 parts

Full reports

were provided to identify trends