Multiple Logistics Centre Pick Accuracy Audit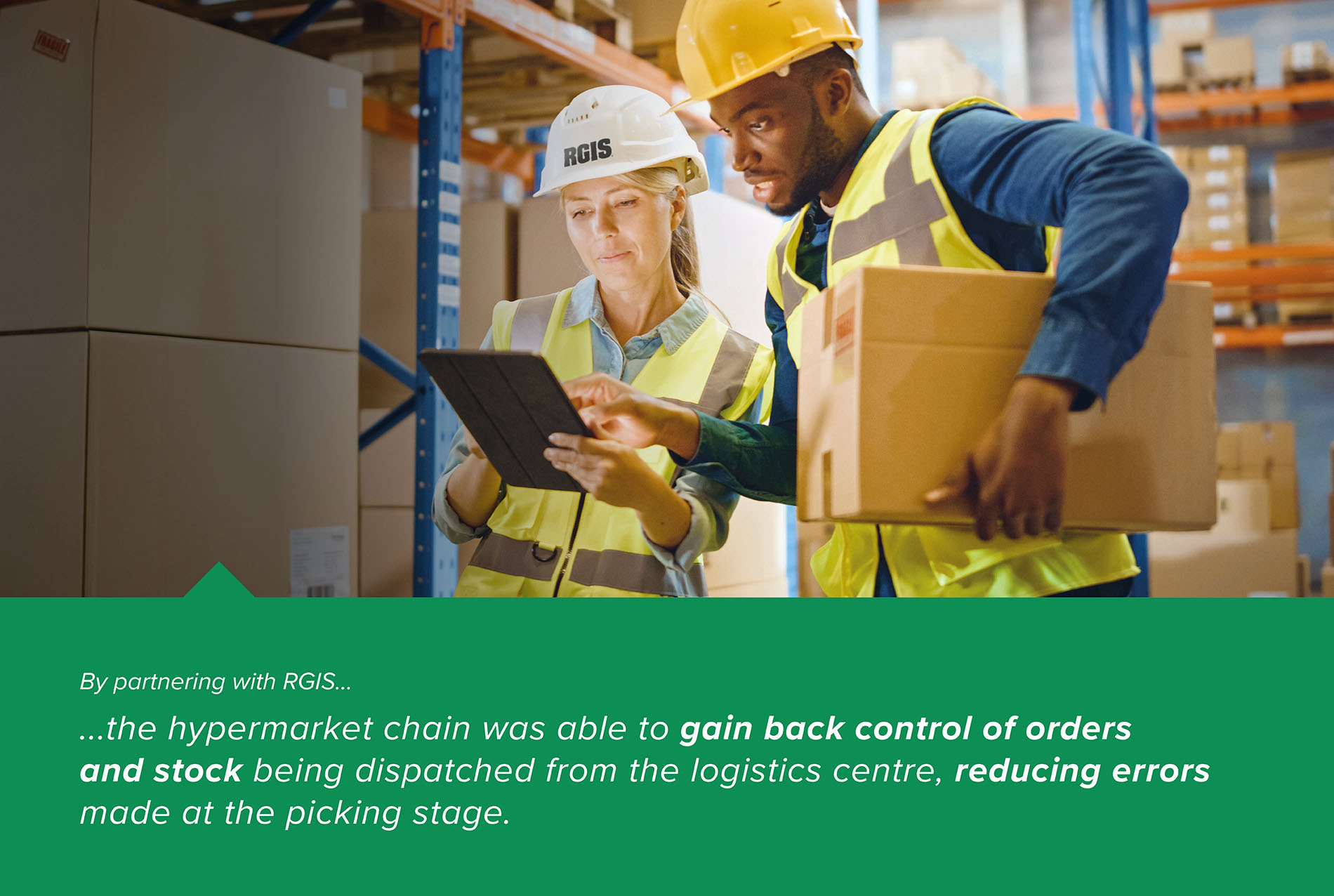 A large hypermarket group that operates mainly in the large-scale retail sector, required the support of RGIS. The hypermarket chain has 22 hypermarkets throughout Italy, which stock high quality food products.
REQUIREMENT
RGIS have provided stocktaking services to the hypermarket chain for several years, so they turned to RGIS to assist them with additional support services.
The hypermarket chain needed a solution to help investigate deliveries made from the third party logistics supplier. As there were some discrepancies in what was being delivered, so RGIS was required to provide the following:
Complete delivery checks

at the third party logistics centres

Understand the variances

between what the logistics supplier was sending and what the stores were actually receiving

Identify reasons for stock variations

from the logistic centres to store
Easy to understand

reporting
SOLUTION
The hypermarket chain partnered with RGIS to complete the logistic centre pick accuracy audit project, and RGIS provided the following:
Three logistics centres were selected for checking – fresh products, frozen products and grocery
A team of

two experienced RGIS auditors

were scheduled per pick accuracy check
RGIS teams checked that the product indicated in the electronic bill were the same as what was present on the pallet
Electronic bills (provided by the customer) were loaded onto the RGIS RM2 scanners. Then the

pallets were counted by the RGIS teams

and checked for any variances

All variances were corrected

at the logistics centre before being dispatched to the hypermarket
RESULT
The hypermarket chain found by outsourcing logistic centre pick accuracy audit project to RGIS, the following results were achieved:
The identified errors at the picking stage

and variances were recorded
All data of variances were input into a

dashboard for the customer

which was easy to understand
The accurate reports provided by RGIS were used to

investigate the root cause of any errors

identified.

Which helped to improve the productivity and quality of service to the stores
The hypermarket chain was able to

gain back control of orders from the distribution

centre. R

educing % errors made at the picking stage
The customer was

very satisfied with the service received from RGIS teams

across all logistics centres. Including being able to implement a penalty charge to the logistic centres for errors