Multiple Store Set-Ups Completed Overnight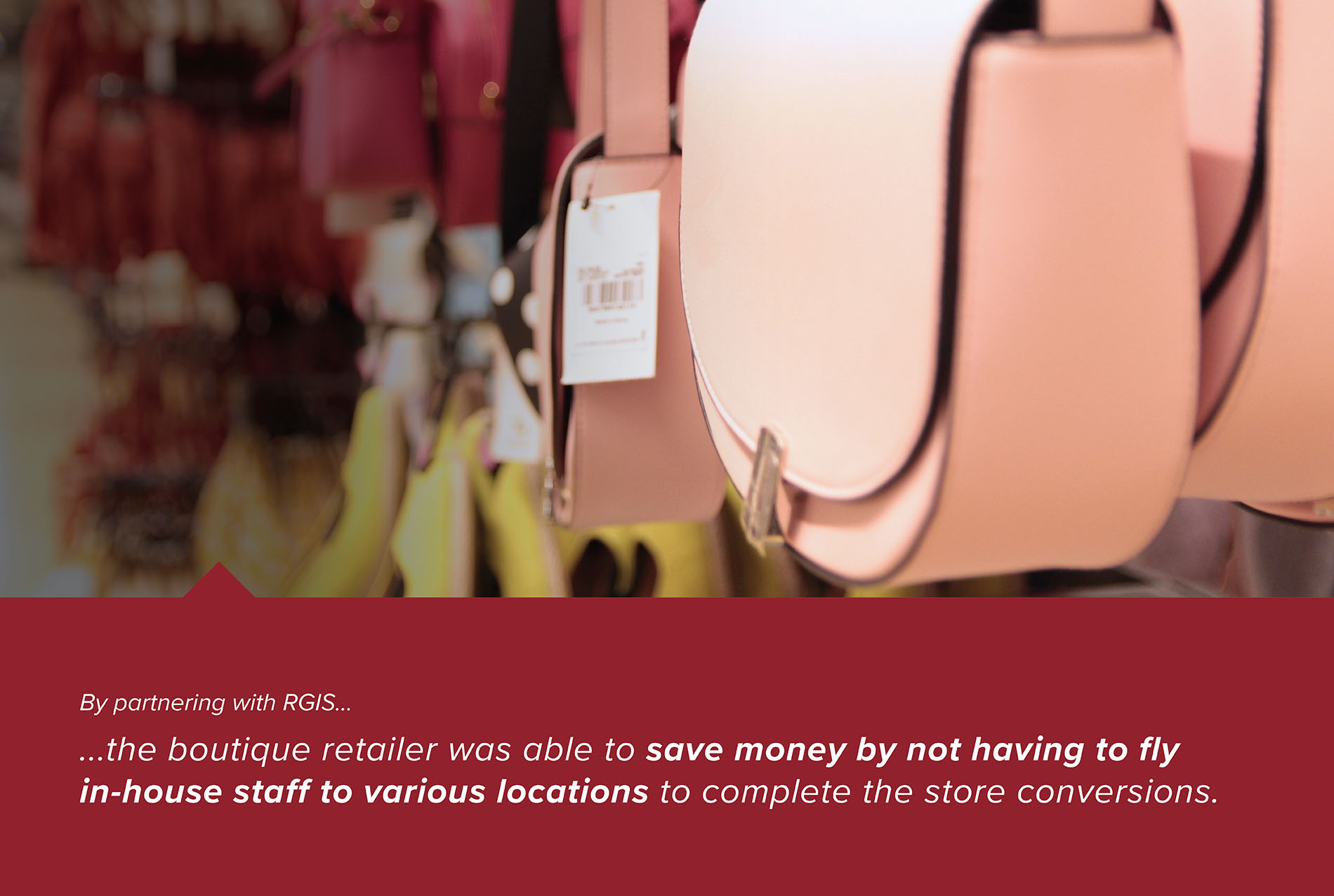 A boutique retailer that currently designs and retails leather goods, fashion accessories, footwear, jewellery, timepieces, fragrance, makeup, and skin care products required the support of RGIS. The label remains largely for women's offerings, although the company also operates a division for men and the baby label for children's wear. Products are sold throughout its portfolio of retail stores worldwide, as well as through its online store.
REQUIREMENT
The boutique retailer needed stores set up within airport locations during off-peak travel hours to avoid financial losses. It was too expensive to staff new location setups, and newly hired staff lacked the training to set up the stores.
The boutique retailer required RGIS to provide the following:
Experienced merchandisers

Overnight shifts

to complete the store set-ups

Nationwide coverage

to set up stores at all airports

Work to tight deadlines

to ensure all stores opened on schedule
SOLUTION
The boutique retailer partnered with RGIS to complete the airport store set-up project, and RGIS provided the following:
Supplied teams of

experienced RGIS merchandisers

Prepared for and executed store set-ups

for the retailer by:
Unpacking stock
Organising merchandise
Placing stock on shelves and throughout the store
RESULTS
The boutique retailer found by outsourcing the airport store set-up project to RGIS, the following results were achieved:
The boutique retailer was able to

meet the tight deadlines

without accruing prohibitive costs
New store locations were

ready for business

before the next day's early flights

Cost saving

– using RGIS was cheaper than doing conversions using in-house staff, who would need to fly to various locations

Accurate and efficient store set ups

were completed regardless of location