New Product Merchandising Support for Supermarket Chain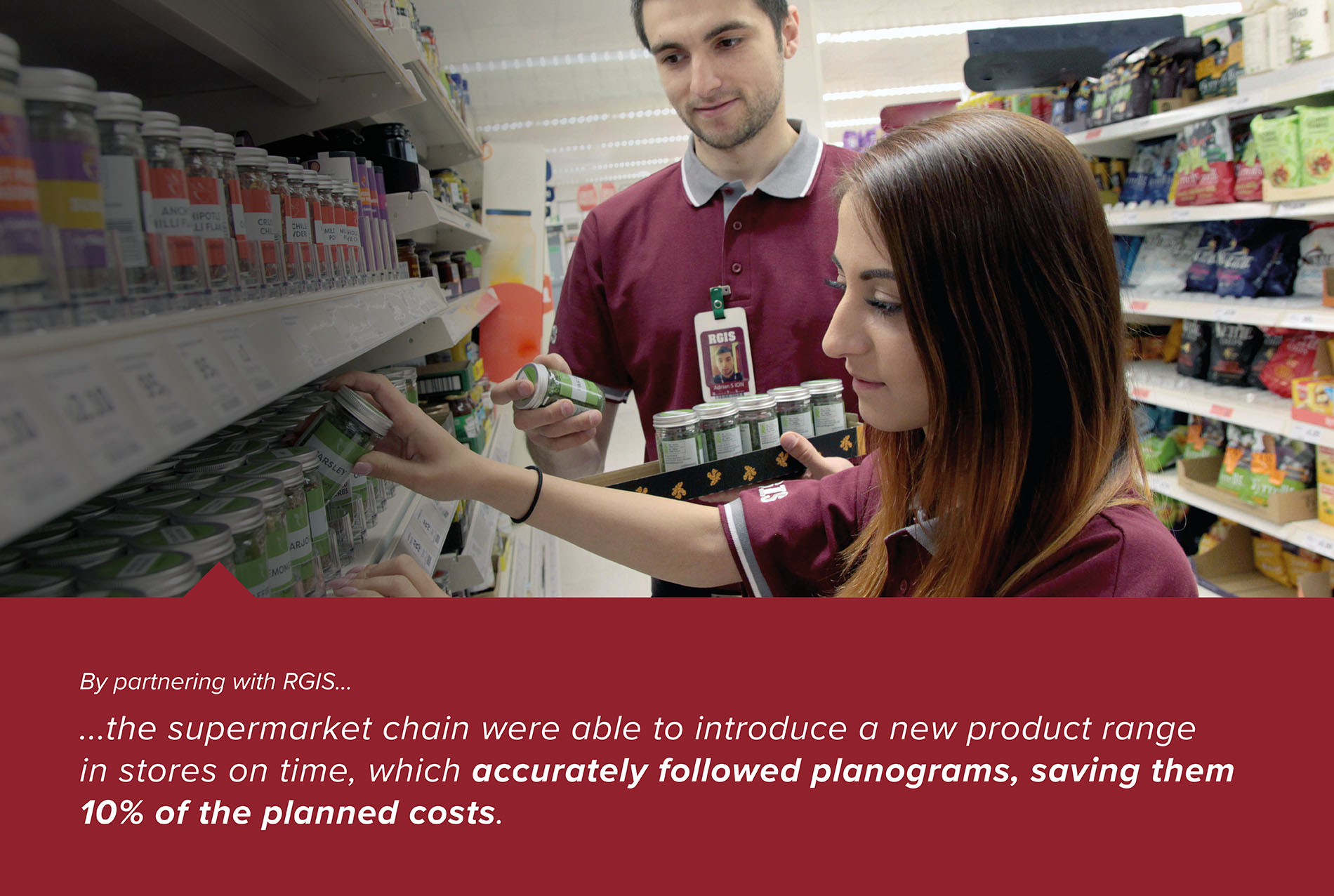 One of the world's largest retailers employing over 500,000 people and serving millions of customers every week in Asia, America and Europe, required the support of RGIS. The supermarket chain currently operates a number of different stores throughout the Czech Republic, including three large hypermarkets, smaller hypermarkets, supermarkets and express stores.
REQUIREMENT
The supermarket chain was looking for a company that, in addition to carrying out standard inventories, were also able to provide merchandising services within the entire network in the Czech Republic.
The supermarket chain required RGIS to provide the following:
Merchandising experience within a large retail environment
Nationwide coverage
Complete the project within a defined time
Implementation of the new store planogram in specified departments
New products to be placed in the correct locations in store
SOLUTION
The supermarket chain partnered with RGIS to complete the new product implementation project, and RGIS provided the following:
RGIS scheduled a team of five experienced auditors and a team leader
Once schedules were confirmed for each store, the teams would arrive and deliver the merchandising support in the required department
New products were correctly and accurately labelled and presented following the customer's planograms provided
RESULT
The supermarket chain found by outsourcing the new product implementation project to RGIS, the following results were achieved:
Merchandising teams successfully introduced the new products to the stores efficiently and accurately following the customer's planograms
Using RGIS merchandisers allowed more time for the supermarket's own employees to take care of customers and increase sales, saving the company 10% of the planned reconstruction costs
The customer was very satisfied with the professional service provided by RGIS, and is looking forward to working together in future projects next year