Organisation and Inventory of Stock in Warehouse for Online Retailer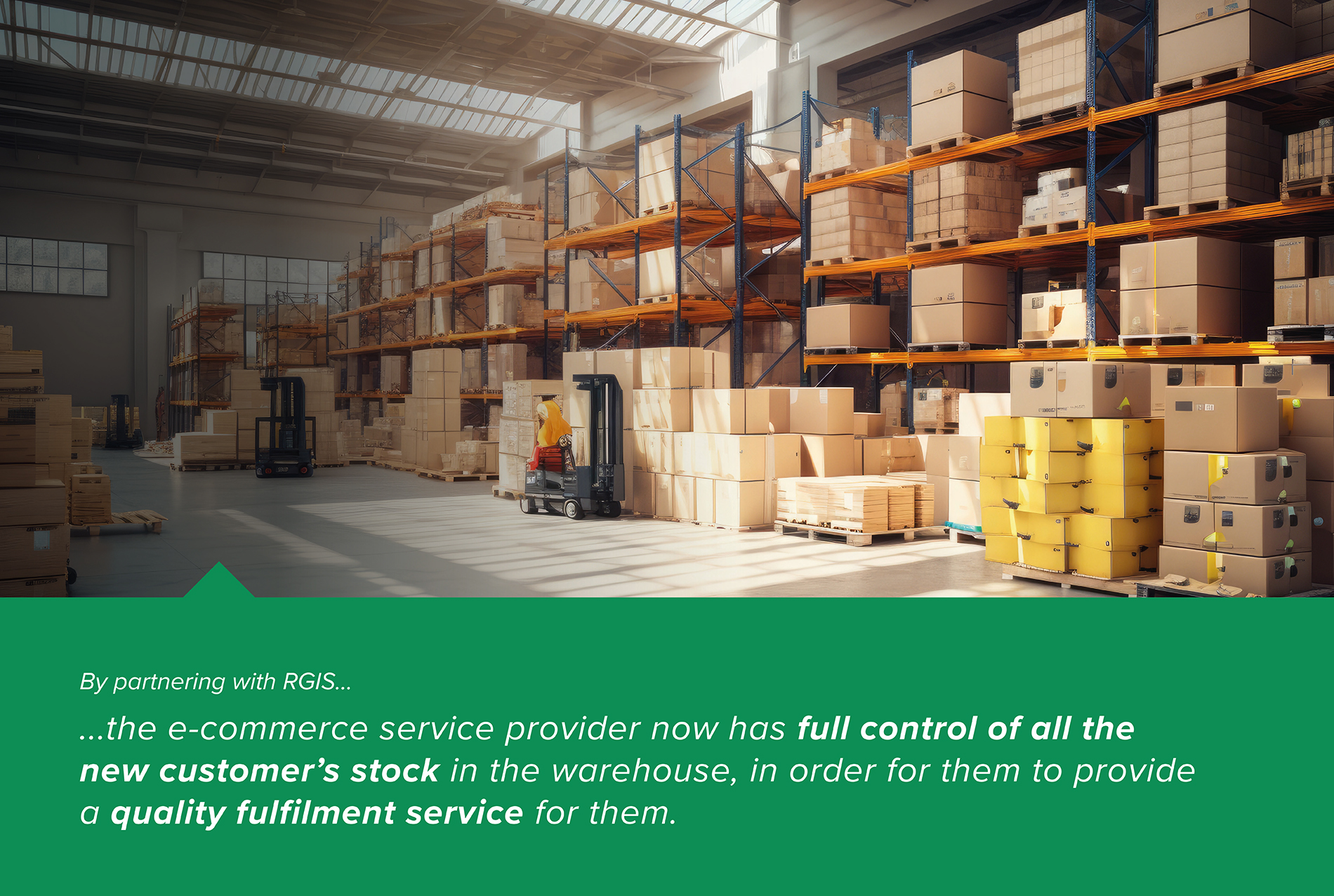 A company that provides digital, automated and scalable e-commerce solutions across Europe through numerous partnerships, required the support of RGIS. The company employs more than 600 people to ensure that companies can focus on growth and that e-commerce logistics are worry-free. The Group has its headquarters in Switzerland, with other sites throughout Switzerland and Germany.
REQUIREMENTS
The e-commerce service provider secured a new customer that had an online shop specialising in non-food items. Having taken over all the company's fulfilment, they faced a big challenge of creating an accurate and up-to-date stock file.
Due to a good reputation in Switzerland, with expertise and experience to handle such inventory challenges, the service provider approached RGIS to provide the following:
Complete a physical inventory count of the customer's warehouse
Provide new and accurate inventory database of stock items and their location
Check and count deliveries in the inbound department
Merge storage locations in the outbound department
Count and detect duplicate items in combination with inventory of stock items
SOLUTION
The e-commerce service provider partnered with RGIS to complete the Organisation and inventory of stock project, and RGIS provided the following:
After initial meetings and visits, RGIS compiled a detailed process and project plan
A team of 35 experienced RGIS auditors were scheduled per day
RGIS teams completed the physical inventory of stock in the warehouse
Stock items were identified, locations checked and then documented on the system
An accurate database of stock items with the correct locations was created
RESULTS
The e-commerce service provider found by outsourcing the Organisation and inventory of stock project to RGIS, the following results were achieved:
RGIS teams accurately counted approximately 1,200,000 SKUs, 1,200 pallets and over 5,000 bins
RGIS also supported the service provider in counting and booking inbound items in, so that they could immediately be transported to the correct location in the warehouse
By using RGIS for the Organisation and inventory of the warehouse, the project was completed in six weeks, rather than the anticipated 10 weeks using the company's own internal employees
The customer was very happy to have selected RGIS as a partner as RGIS has shown their extensive expertise and experience to handle complex inventory challenges, and were able to deliver accurate and reliable results
The customer was very satisfied with the results delivered and hopes to continue working with RGIS in the future for support with other inventories and services