Petrol Station Store Surveys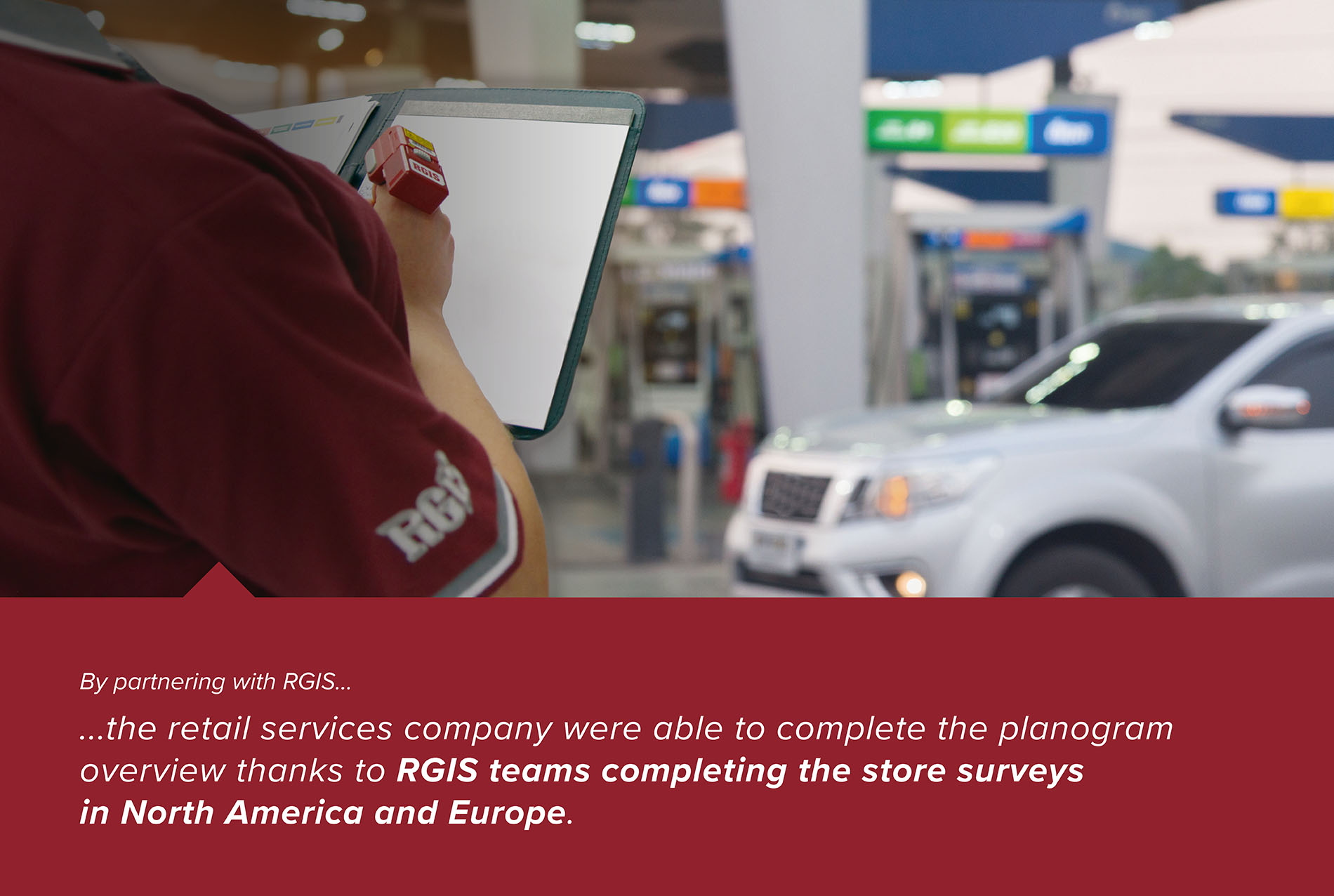 A retail service company that provides services to manage and optimise space for international retailers, required the support of RGIS. The company employs around 100 people in the UK, working for retailers across the world.
REQUIREMENT
The retail service company needed a solution to complete petrol station store surveys in geographical locations.
The company required RGIS to provide the following:
Coverage in

North America and Europe

Complete

store surveys within selected petrol stations

Complete

floor plans

that can be linked to the company's space planning software
SOLUTION
The retail service company partnered with RGIS to complete the petrol station store surveys project, and RGIS provided the following:
France

–

63 stores surveyed over 35 days

, with 18 district teams
Up to two stores completed each day due to relative geographical spread of stores

Canada

–

366 stores surveyed over 60 days

, with 16 district teams
Two to three stores completed each day by each team
Site sizes varied from small (10 bays) to large (+150 fixtures) and took an

average of three hours to complete

, with a further 30 minutes post survey processing
Experienced RGIS auditors created a

representative sketch of the store layout

and annotated each fixture on the plan using an alpha numeric labeling system
Survey was then copied onto a spreadsheet printout where RGIS

recorded the size

of the fixture, type of fixture and planogram name (predetermined by the customer)

RGIS captured photos of the individual bays

and several overview shots so that the information captured on the paperwork could be assessed and verified as there were no previous plans to reference
All the photos and paperwork were

uploaded to an SFTP site
RESULTS
The retail service company found by outsourcing the petrol station store survey project to RGIS, the following was achieved:
RGIS provided a

scanned and annotated drawing of each store as a PDF

which was quality checked by RGIS before being delivered
The company successfully imported the drawings into their space planning software