Quick Store Resets and Planogram Compliance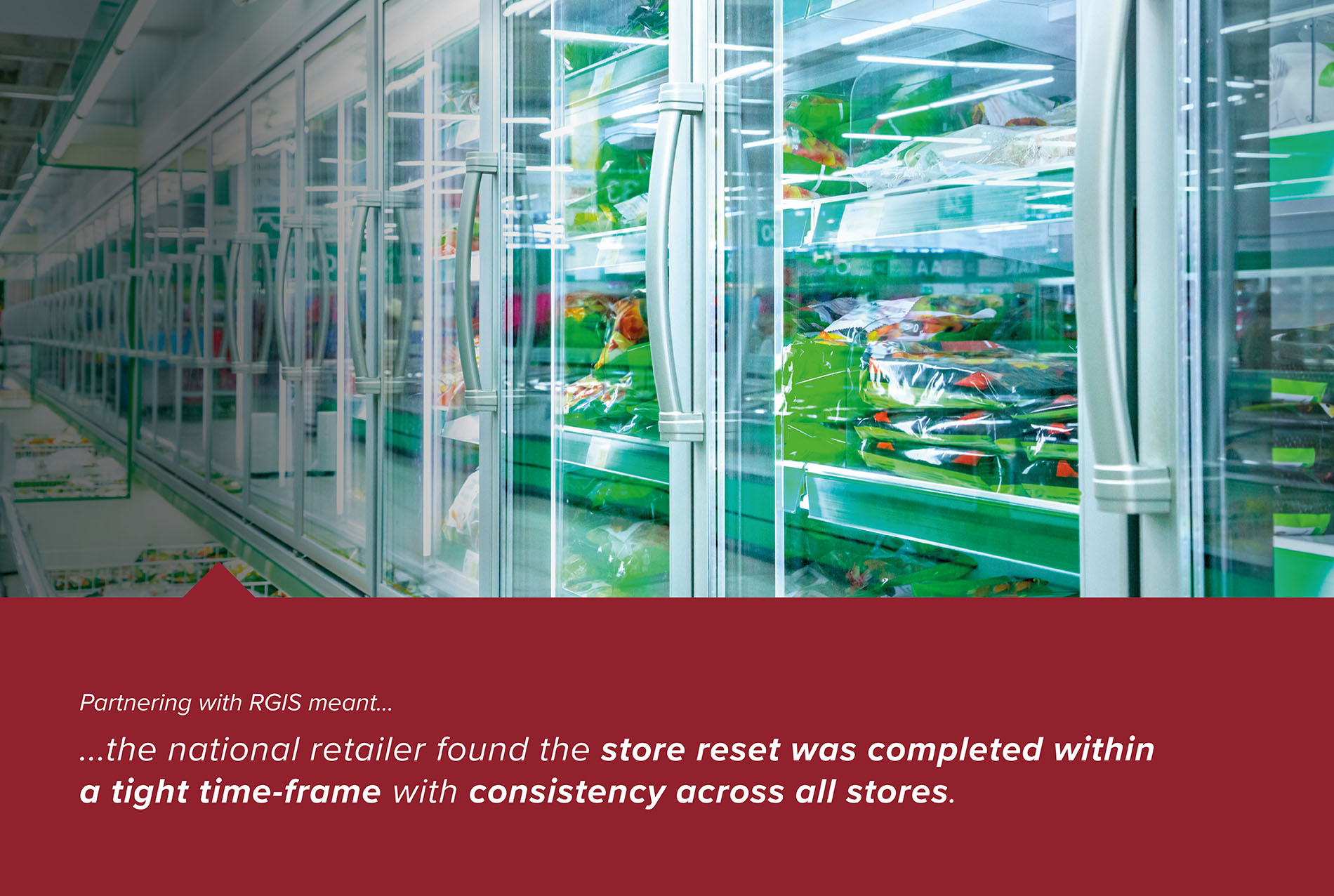 A major nationwide retailer with stores across the UK and Ireland was resetting the frozen food section in all stores.
REQUIREMENT
The nationwide retailer was looking for a merchandising partner to provide the following services:
The frozen food section needed to be set up with a

planogram

, adding and removing items as directed

Re-tag all shelves

in the frozen food section
RGIS needed to work directly with the retailer's in-house team to complete the project. With stores around the country included in the reset,

consistency and efficiency

were key

to the customer.
SOLUTION
RGIS provided staff from all district offices nationwide. Merchandisers worked efficiently and cooperatively to carry out the project.
Local experienced teams

were allocated from each relevant district office
The local teams executed the

planograms and store resets

on all retail locations
All

shelves were re-tagged

in the frozen food section as requested
RESULTS
The project was completed on time and on budget. The customer was very satisfied with the results and store employees enjoyed working with RGIS teams.
Secured

new item distribution

Set up frozen food sections to

planogram

Set up

product placement

Completed within

tight deadline

The customer was able to focus most of their employees on sales-driven activities