Remodel of Convenience Stores Following New Store Planograms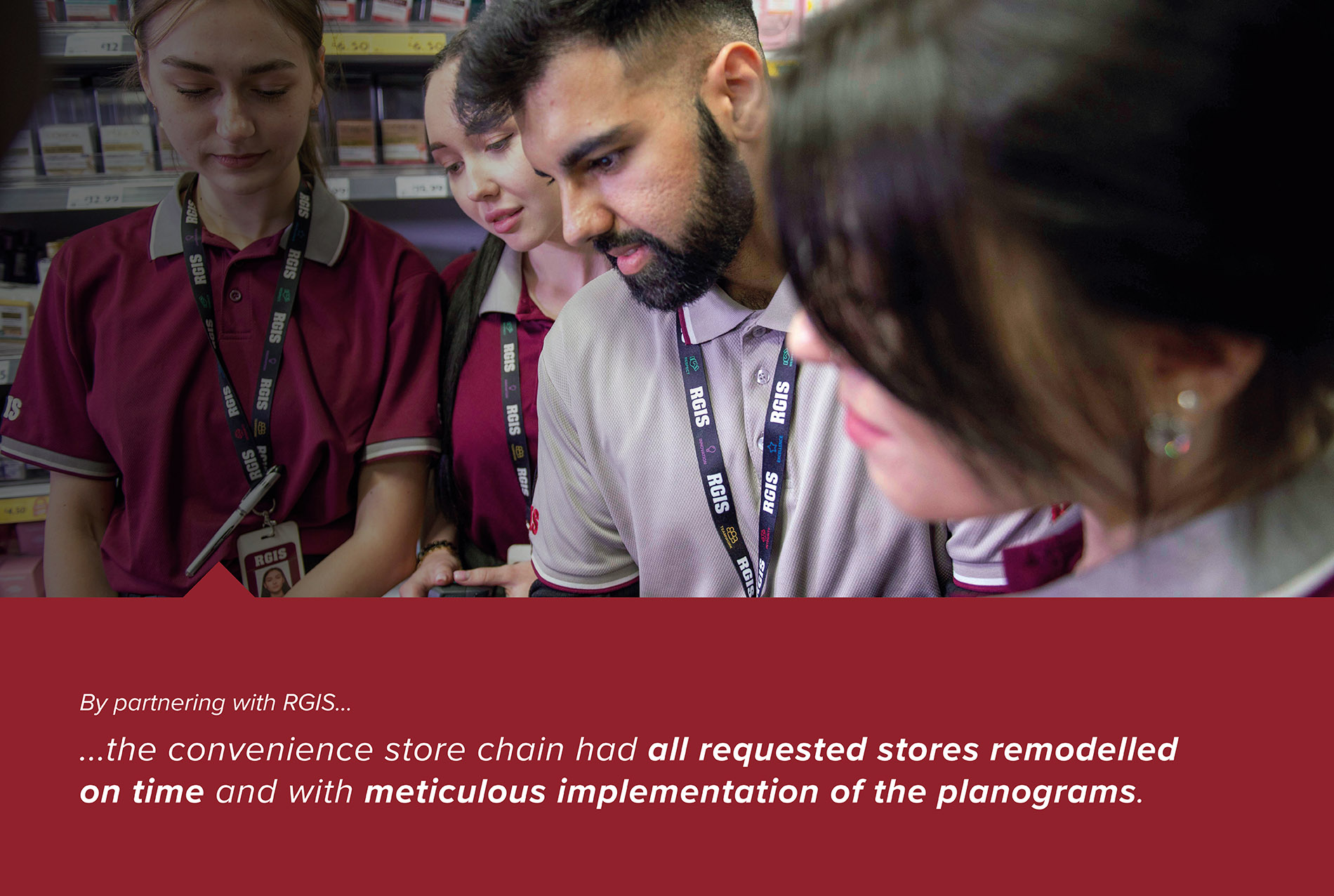 A global supermarket group required the support of RGIS. The group currently operates in 30 countries with more than 12,000 stores, including hypermarkets, supermarkets, convenience stores and wholesalers globally. Support was required in a chain of convenience stores located across France.
REQUIREMENTS
A chain of convenience stores required support from RGIS in a trial of external merchandising services for a short length of time, in order to test the solution for the rest of France.
The convenience store chain approached RGIS to provide the following:
Merchandising team with experience within a large retail environment
Complete the project within a defined time
Full remodels of 19 specified stores in France
Planograms had to be executed perfectly in every store
SOLUTION
The convenience store chain partnered with RGIS to complete the convenience store remodelling trial, and RGIS provided the following:
RGIS teams prepared a plan of action and procedures with the Store Managers before the project went live
RGIS scheduled a team of four experienced merchandisers and a District Manager
RGIS teams removed stock from shelves, assembled new shelving, and restocked shelves using the new planograms for each store
RESULTS
The convenience store chain found by outsourcing the convenience store remodelling trial to RGIS, the following results were achieved:
All 19 stores were successfully remodelled to the customer's high expectations
The stores were remodelled on time and with meticulous implantation of the planograms
The customer found the process more efficient and accurate then using internal employees, due to the experience of RGIS merchandisers
The customer was very happy with the accuracy and service provided by the RGIS teams that additional stores are already scheduled for remodelling