Retailer's Solution to Manage Stock Levels and Customer Orders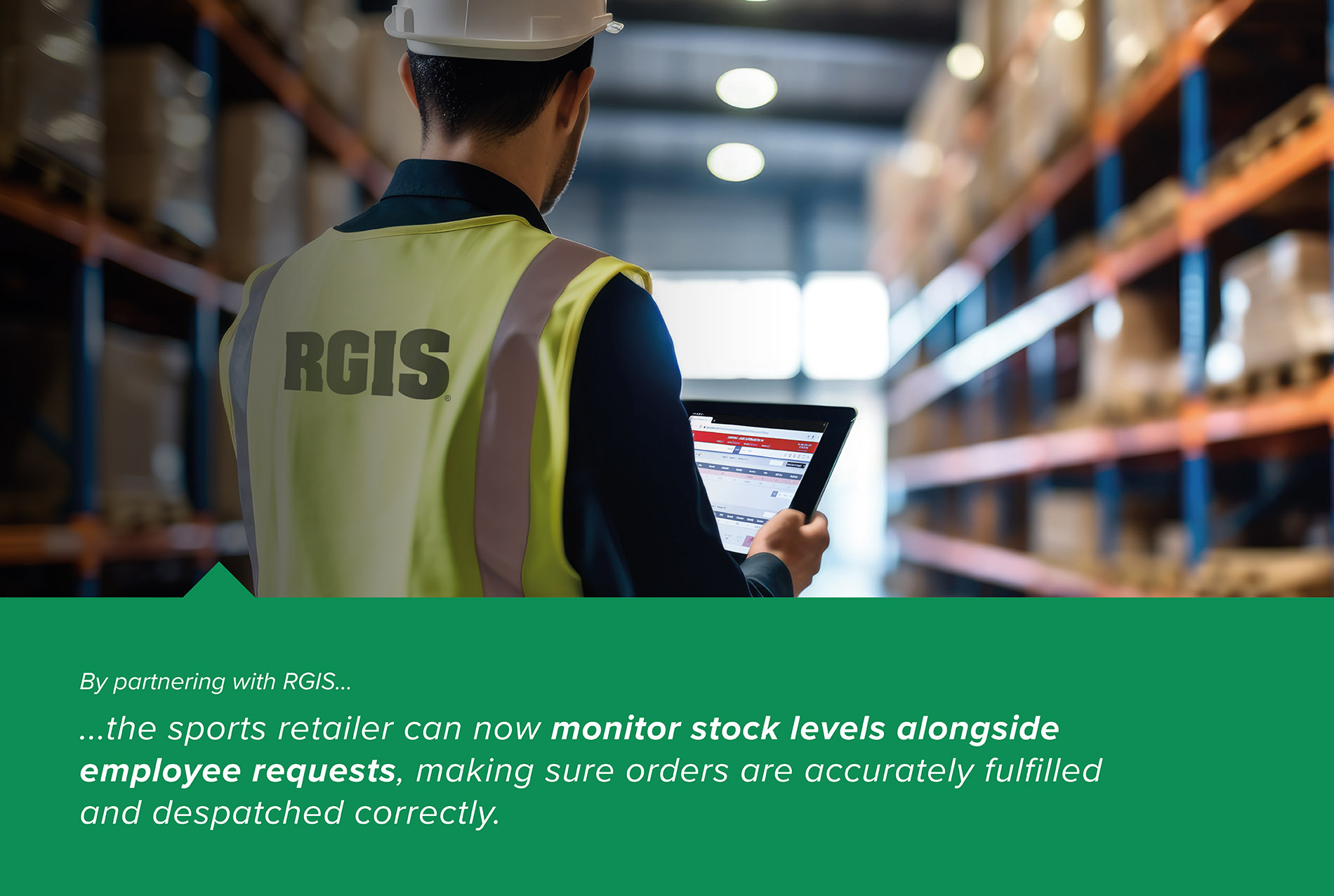 A North American company that sells an assortment of products, including shoes and apparel for sports activities, required the support of RGIS. The retailer has over 1,150 retail stores worldwide, and more than 90 in Mexico, employing over 76,000 people. Most of its sales are made in department stores and third-party boutiques.
REQUIREMENTS
Having worked together previously for store stock counts, the retailer approached RGIS to help them take charge of warehouse stock levels, and the operation of sales to employees which were completed through the intranet system.
The sports retailer required RGIS to provide the following:
An experienced team to be based on site at the warehouse
Complete daily inventories of the warehouse
Counts to be made using the customer's own equipment
Provide accurate data to update stock on hand quantities
To create a platform to be able to manage stock data, and validate employee orders and delivery addresses
SOLUTION
The sports retailer partnered with RGIS to complete the stock level and employee order project, and RGIS provided the following:
Scheduled an experienced team of 1-2 RGIS auditors, depending on stock levels
RGIS teams were trained on the customer's tablets and laptop equipment
Teams completed daily inventories of the warehouse, from Monday to Friday
Stock on hand data was accurately updated
Knowledge from the retailer's US warehouse operation was used as a model to help RGIS to set up a new platform for the warehouse in Mexico
RESULTS
The sports retailer found that by outsourcing the stock level and employee order project to RGIS, the following results were achieved:
RGIS created a new platform to enable the retailer to monitor stock, log all employee orders and validate that they were going to the correct location – all on the same system
The inventory of the warehouse is accurately completed daily
As RGIS use the customer's own equipment, stock on hand data is updated instantly
Going forward, RGIS teams are now responsible for controlling the product inputs and outputs, feeding stock data on the platform, validating the information of employees who requested the products, and shipping to the correct address