RFID Clothing Solution for Major Retailer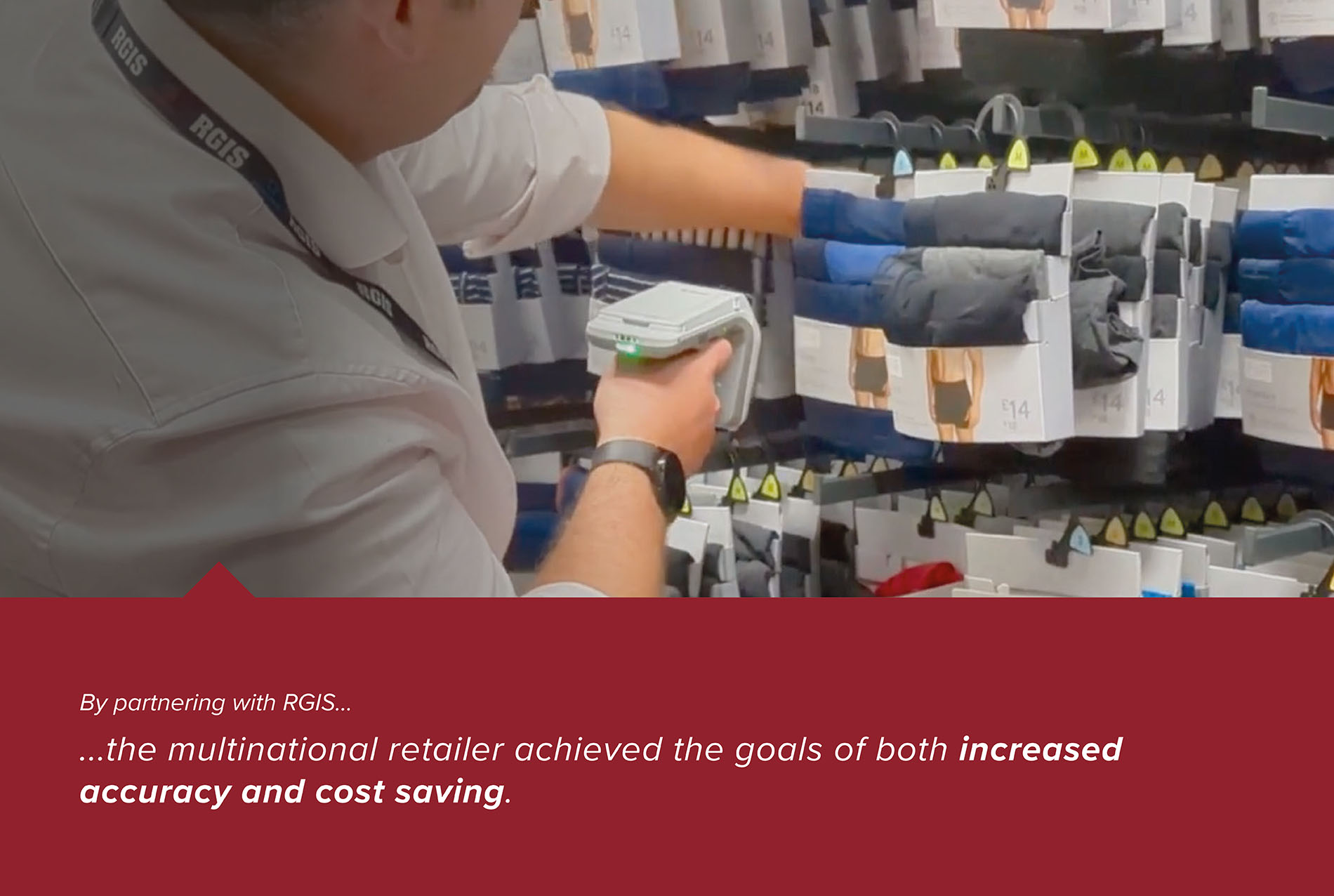 A multinational retailer of general merchandise required the support of RGIS. The company carries out business through multi-format stores and online. The retailer offers a wide array of food and non-food products. The company has business presence across Europe and the UK and is headquartered Greater London, the UK.
REQUIREMENTS
RGIS is a trusted partner of the multinational retailer, for over 10 years. The retailer wanted to change the clothing counts from manual counts to an RFID solution, the reason for this they believed the accuracy of the counts would be better, therefore have a better understanding of the clothing stock.
The multinational retailer approached RGIS to provide the following:
To create a bespoke RFID solution for clothing counts in stores
Implement the RFID system on all items of clothing
SOLUTION
The multinational retailer partnered with RGIS to complete the RFID clothing solution and RGIS provided the following:
RGIS created a bespoke solution for the customer that met all specified requirements
The RFID solution was vigorously tested to make sure it was fit for purpose and ensuring that the speed and accuracy were maintained throughout
RESULTS
The multinational retailer found by outsourcing RFID clothing solution to RGIS, the following results were achieved:
Experienced RGIS teams accurately applied a system that was able to capture all clothing RFID tags within the stores
All the company's stores now have real time data of clothing in stores
The project was a huge cost saving for the retailer
This project also increased accuracy, as clothing is being scanned three times during the same period as manually counting, with nearly 100% verification checks