Sample Count to Verify Stock Holding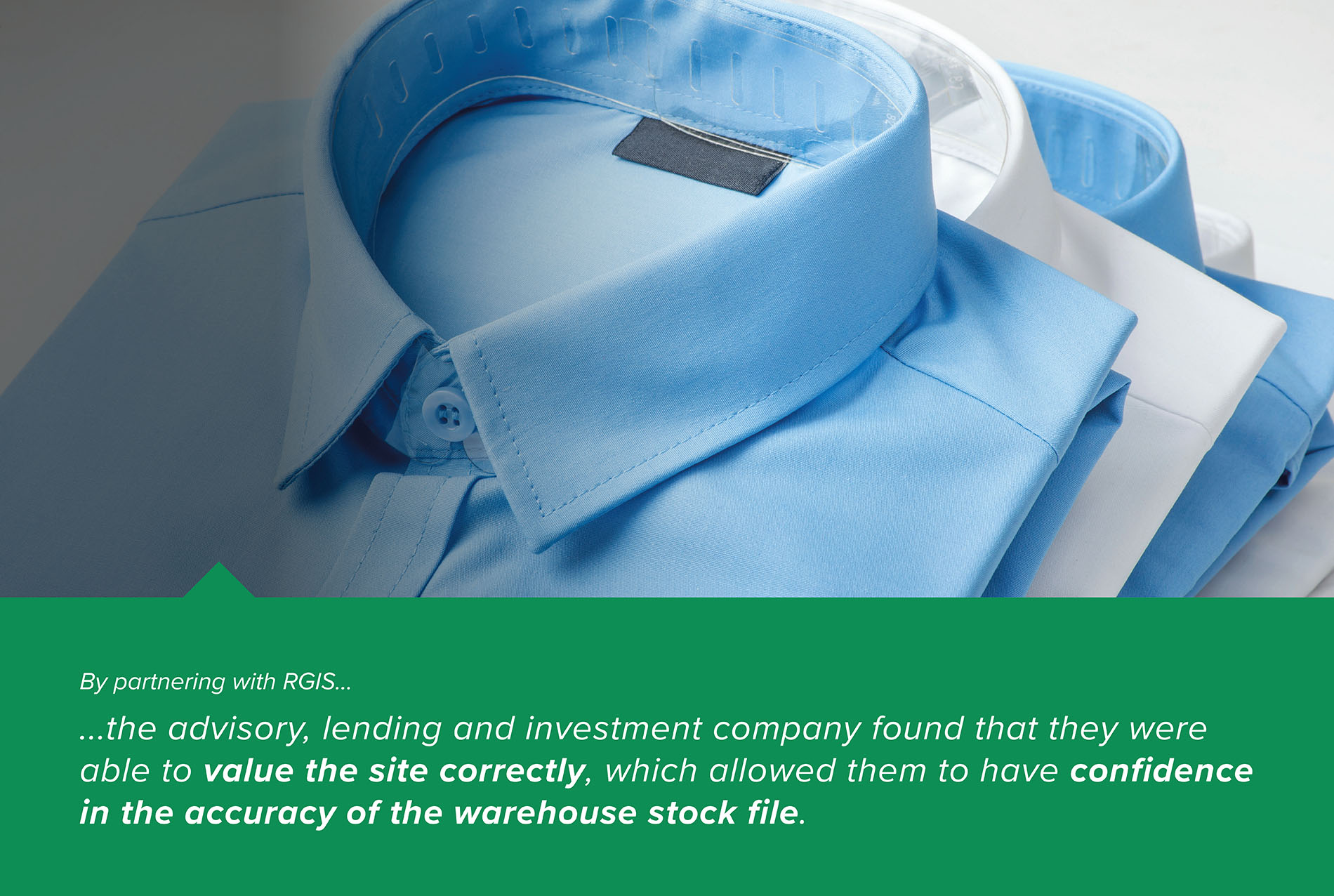 An advisory, lending and investment company work with business owners, investors, and operators to help them move forward through change. With services in valuations, dispositions, operations and investments the company provide rapid solutions and reliable outcomes for clients at all points in the business life-cycle. Whether to fuel growth or facilitate strategic consolidation, working across industries and around the world to put assets to their highest and best use.
REQUIREMENT
The advisory, lending and investment company needed a solution for a volume sample count of a warehouse location of products as part of due diligence in valuing the purchase and sale of a company.
The advisory, lending and investment company required RGIS to provide the following:
Count stock

held in a third party warehouse

Validate the count

Perform sample checks

before and after the count

Reports

to enable the customer to value the stock on site correctly
Must provide

accuracy as a priority

Short time frame

required for a fast turnaround
SOLUTION
The advisory, lending and investment company partnered with RGIS to complete the volume sample count project, and provided the following:
Linked the RGIS area ticket to the bin location to

validate the count

Completed audits on

20% of all bin locations

across the site
Scheduled a team of

25 experienced RGIS auditors

over three days
Provided all the requested reporting in the format required to the customer
RESULTS
The advisory, lending and investment company found by outsourcing the volume sample count project to RGIS, the following results were achieved:
Counted in excess of

500,000 garments

across three days
Over

99% accuracy

was achieved
The customer was able to value the site correctly, and allowed them to have

confidence in the accuracy of the warehouse stock file