School Asset Count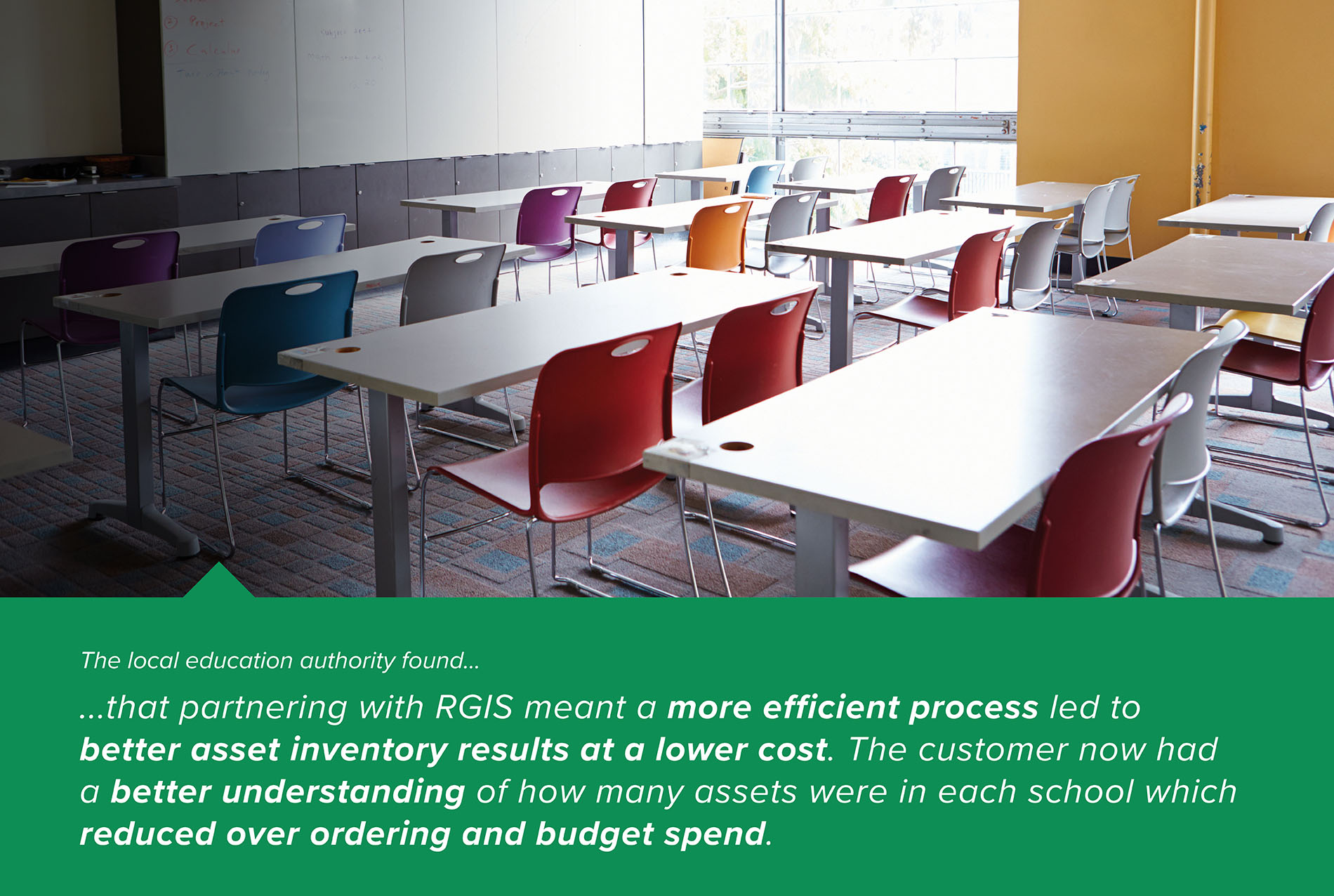 A local education authority had an in-house team of six full time employees to complete asset counts and asset management, for the schools within the authority. The customer wanted a cost effective alternative of the asset management for the schools.
REQUIREMENT
The local education authority needed a cost effective alternative to their current fixed asset management program for the schools within the authority region. The customer required the following:
RGIS team were required to replace six full time employees and lower the local authority budget for

asset management

Perform the

asset counts

in a shorter time frame and at a lower cost than the current program

Counts needed to take place within a

specific time frame.

The six week school holiday, so not to disrupt the school day for staff or pupils
SOLUTION
RGIS created an efficient data collection program that used experienced, local teams working together with administrative school employees.
Each selected location was completed in one day,

utilising

RGIS' teams of local,

experienced auditors

The scheduling team at RGIS, coordinated the timing of each

fixed asset inventory

with each of the schools themselves
All locations were scheduled to ensure no disruption to pupils or staff
RESULTS
The local education authority was able to complete asset counts in all locations across the six weeks holiday . This had previously taken a full year to complete.
Full time asset management positions were no longer needed.  So the local education authority could utilise those staff members for other requirements
All fixed assets across all buildings were

inventoried in one day per location

, by dedicated RGIS teams
The more

efficient process

led to

better asset inventory results at a lower cost.

With a

better understanding

of how many assets were in which location

Reduced over ordering

and

budget spend