State Office Fixed Asset Count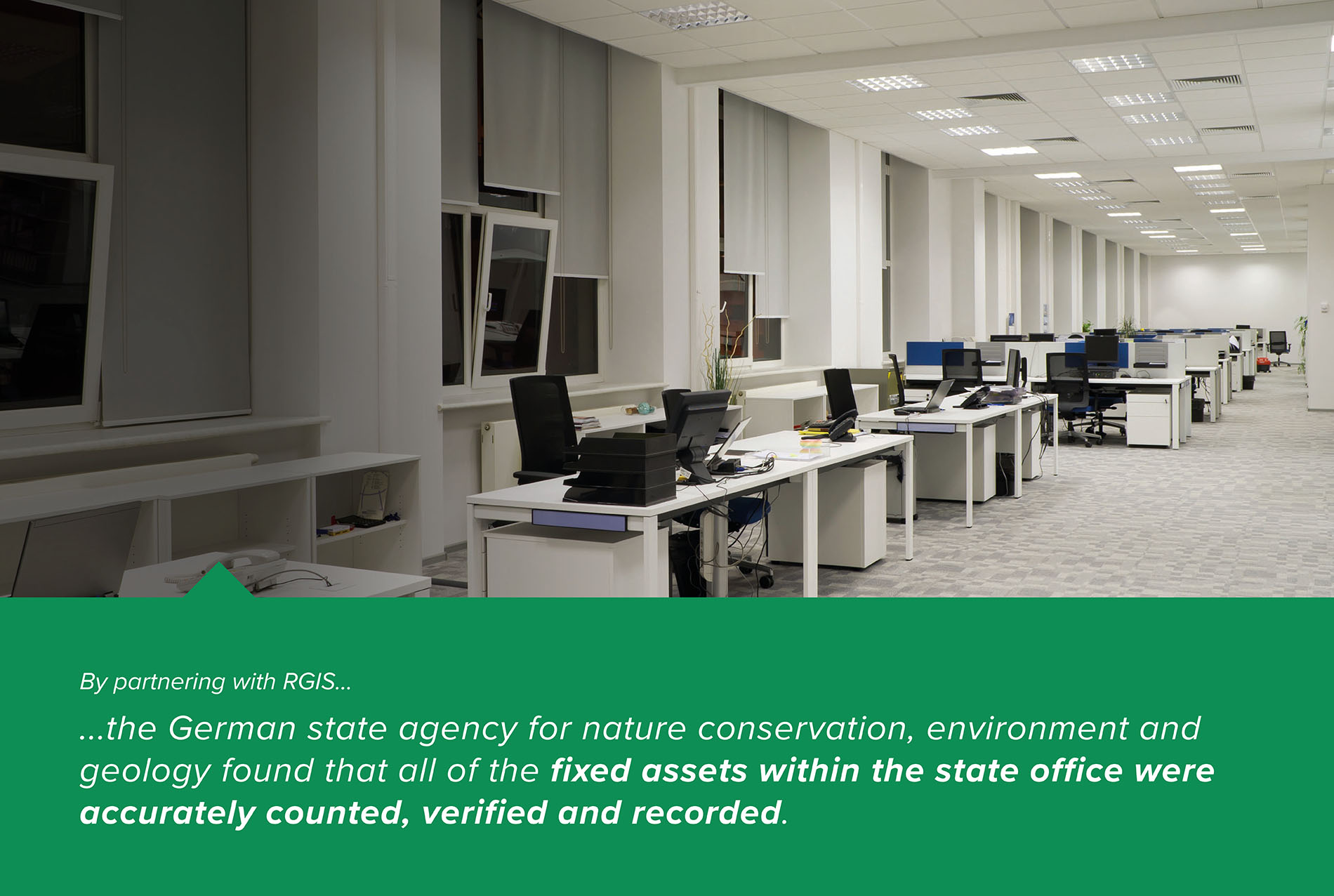 A state in Germany with an area of approximately 21,000 square kilometers and a population of just over six million required the support of RGIS. The state ranks seventh and fifth respectively among the sixteen states within the country.
REQUIREMENT
The German state agency for nature conservation, environment and geology needed a solution to accurately count furniture and IT equipment within the state office.
The state agency required RGIS to provide the following:
Count all

furniture

Count all

IT equipment

Update existing asset register

Identify any variances
SOLUTION
The German state agency for nature conservation, environment and geology partnered with RGIS to complete the state office fixed asset count project, and RGIS provided the following:
Scheduled a team of

eight experienced RGIS auditors

with a supervisor
Uploaded the room plan and treated each room as a zone
RGIS created a

bespoke program for the customer

The existing asset register was used as a

validation file

All the inventory was scanned

, including all furniture and IT equipment

Variances were identified and reported

Any new items identified were

added to the asset register
RESULTS
The German state agency for nature conservation, environment and geology found by outsourcing the state office fixed asset count project to RGIS, the following results were achieved:
All fixed assets were

accurately counted, verified and recorded

Any

variances identified

were reported back to the customer

The customer was so pleased with the accuracy of the results, that they have requested that RGIS completes the

fixed asset count annually