Stock Weight to Enable a Self-Service Checkout System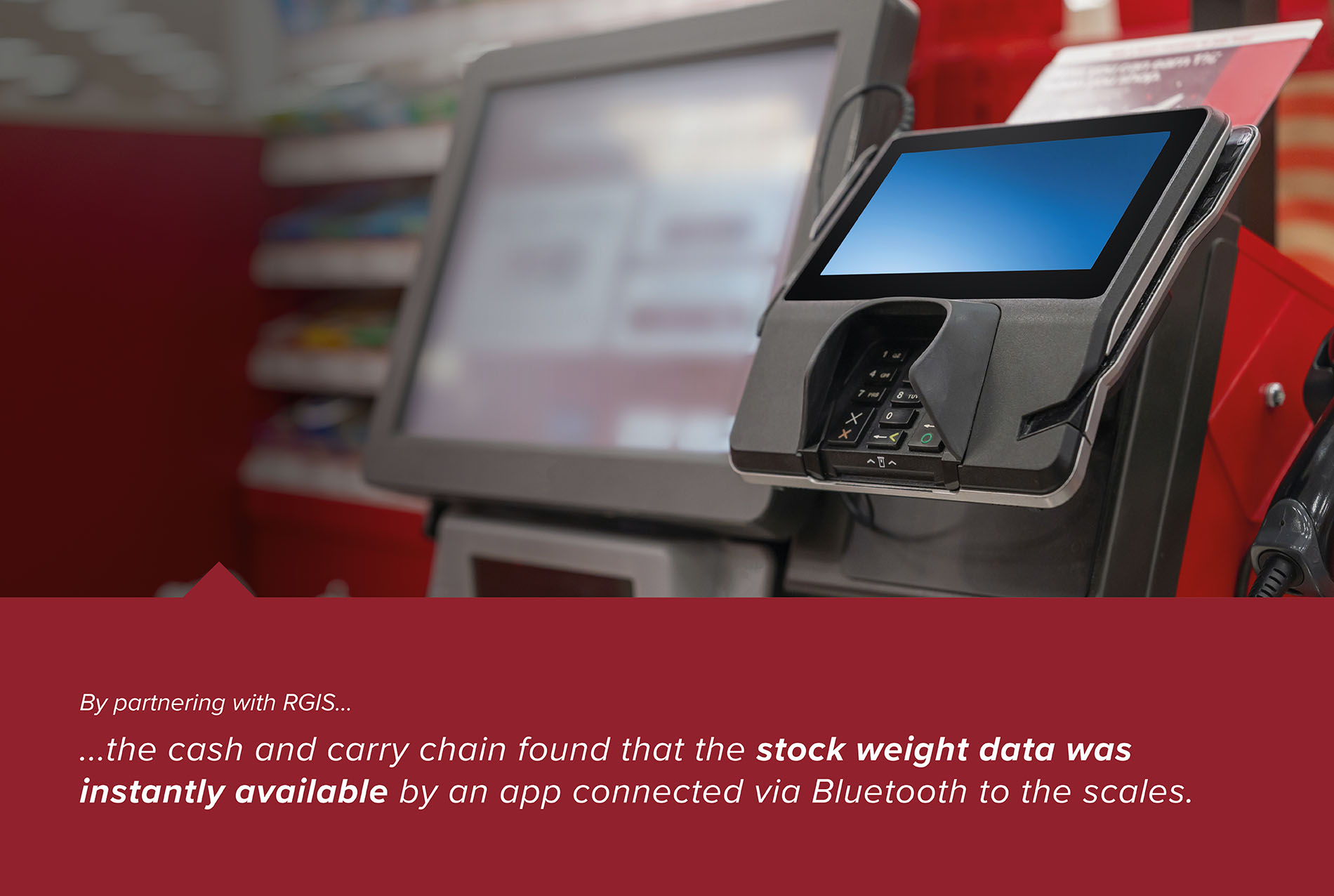 A German multinational company based in Düsseldorf, which operates business membership only cash and carry stores, required the support of RGIS. More than 14,000 employees work in 103 wholesale stores in Germany alone. Worldwide, the cash and carry chain is represented in 28 countries, with around 670 stores and employs more than 150,000 people worldwide. The company has a broad range of assortment consisting of up to 20,000 food items and up to 30,000 non-food articles.
REQUIREMENTS
The cash and carry chain needed a solution to weigh stock items so the data could be integrated into a self-service checkout system.
The cash and carry chain required RGIS to provide the following:
Capture

average weight detail

of each SKU (Stock Keeping Unit) using

five samples

of each item

Identify variances of weight

in the same product
To be completed

outside working hours

so there was no disruption to the business
SOLUTION
The cash and carry chain partnered with RGIS to complete the stock items weight project, and RGIS provided the following:
Scheduled

eight experienced RGIS auditors

for 21 days, after the stores had closed

RGIS auditors worked in

teams of two

The scales provided were

connected via Bluetooth to an app,

where the data was made available to the customer

Weighed the items and

recorded the results

For each SKU,

five items were weighed

to give an accurate average

Identified the weight difference

between the same products

Calculated the variances

of the weight of the same products
RESULTS
The cash and carry chain found by outsourcing the stock items weight project to RGIS, the following results were achieved:
The customer had the

specific stock weight data

that was required

55,000 different items

were accurately weighed
The

data was instantly made available

to the customer by an app connected via Bluetooth to the scales