Store Merchandising Support During Covid-19 Pandemic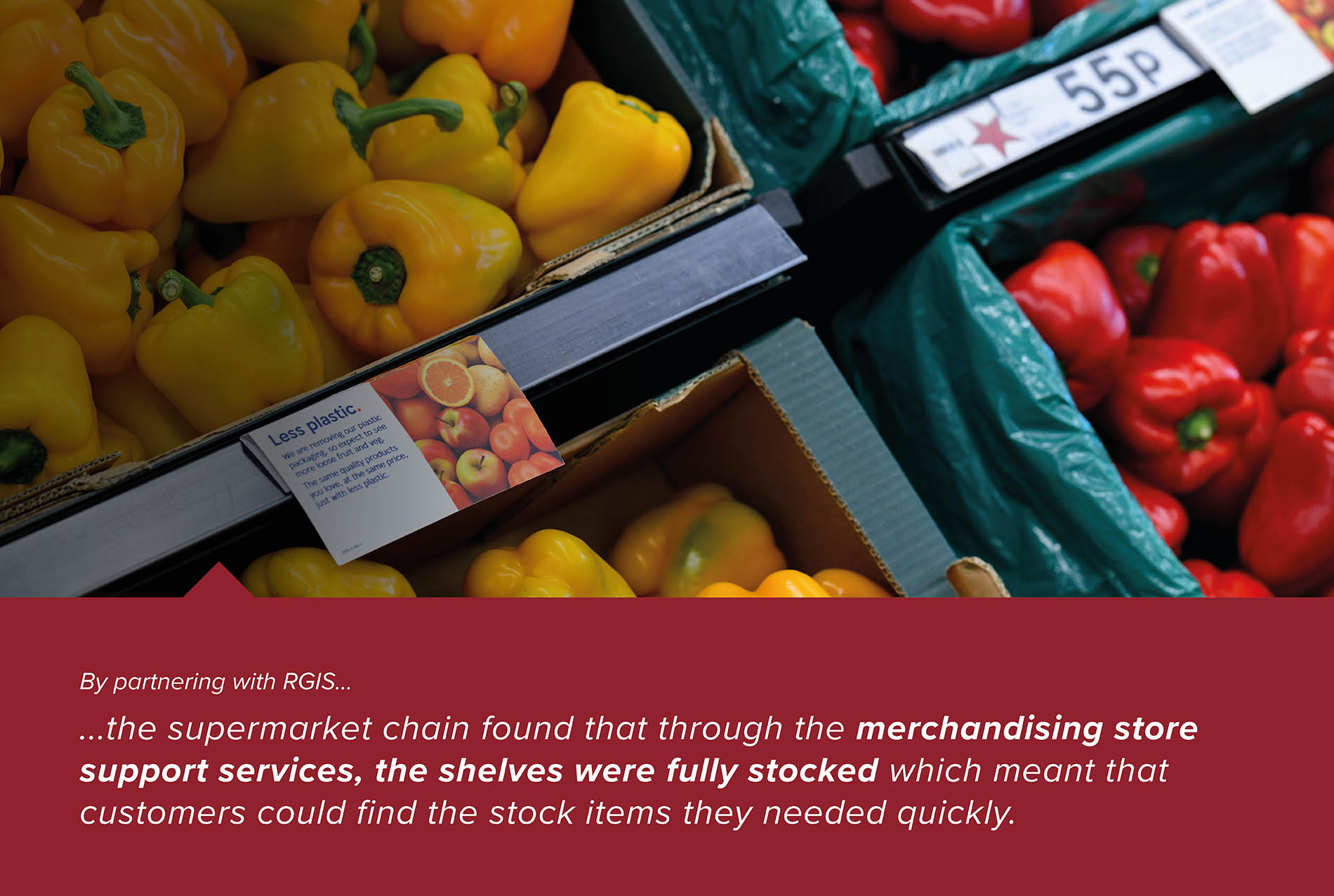 One of the world's largest food retailers employing over 500,000 people and serving millions of customers every week in Asia, America and Europe, including Great Britain and Northern Ireland required the support of RGIS. The supermarket chain is the largest food retailer in Ireland, with a proud record of investment and job creation, and employ 9000 colleagues across over 170 stores.
REQUIREMENT
The supermarket chain needed a solution to support stores with in store deliveries due to increased sales during lockdown periods.
The supermarket chain required RGIS to provide the following:
Store support over eight weeks

RGIS store support staff to

adhere to the customer's strict merchandising rules

Receive and process

in store deliveries

Work closely

with in-house teams
SOLUTION
The supermarket chain partnered with RGIS to complete the merchandising store support project, and provided the following:
Teams of 90 to 120 experienced RGIS merchandisers

scheduled every day over eight weeks

All RGIS merchandises were trained

in the customer's strict merchandising rules and processes

Unpacked deliveries

arriving at store

Picking stock

to go onto shop floor

Placing stock on relevant shelves

in store
RESULTS
The supermarket chain found by outsourcing the merchandising store support project to RGIS, the following results were achieved:
Deliveries were correctly

unpacked and picked

efficiently at store
Stock was able to be

replenished on shelves

Gaps on shelves were reduced

which meant customers could find the items they required quickly