Store Surveys to Create a Merchandise Database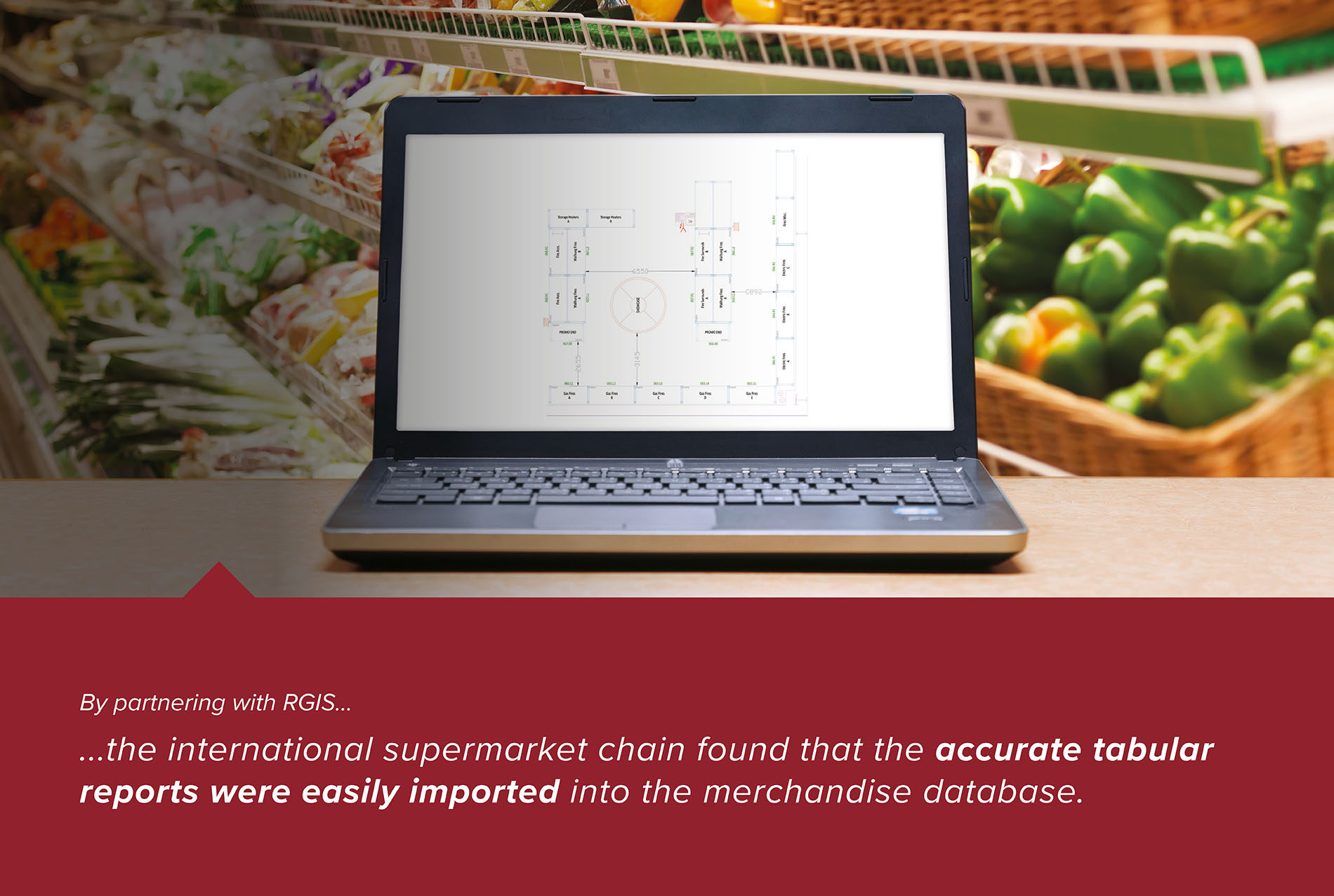 An international supermarket and hypermarket chain with international operations comprising of 11,500 stores, 2,200,000 workers in 27 countries, with 265 million customers required the support of RGIS. The supermarket provides services from groceries and entertainment to sporting goods and crafts, a deep assortment that customers appreciate – whether shopping online, through one of the mobile apps or shopping in a store.
REQUIREMENT
The international supermarket chain needed support from RGIS to more accurately analyse and merchandise stores.
The international supermarket chain required RGIS to provide the following:
Complete

store surveys

at a number of different locations
Create a

merchandise database of 4,300 stores

with:

Accurate fixture sizes

Fixture assessment

Tracking

Setup planogram assignments

by 4-foot section, including endcaps with television marketing displays
SOLUTION
The international supermarket chain partnered with RGIS to complete the merchandising database project, and RGIS provided the following:
RGIS became the merchandising partner, embarking on a

three year

project

that included 4,300 stores
Local teams visited stores with RGIS' proprietary in-store

data collection program

Stores were run through a

rigorous quality assurance process by RGIS teams

The data was then converted and provided to the customer
RESULTS
The international supermarket chain found by outsourcing the merchandising database project to RGIS, the following results were achieved:
The tabular reports that RGIS provided were

imported directly into the merchandise database

The customer reported more than

99.8% accuracy

on the next accuracy audit
RGIS delivered results by evaluating up to

100 stores per week

at the highest standards
Data was delivered in native formats for uploading

Future accuracy audits showed almost

complete accuracy in all areas