Survey of Products within Multiple Retailers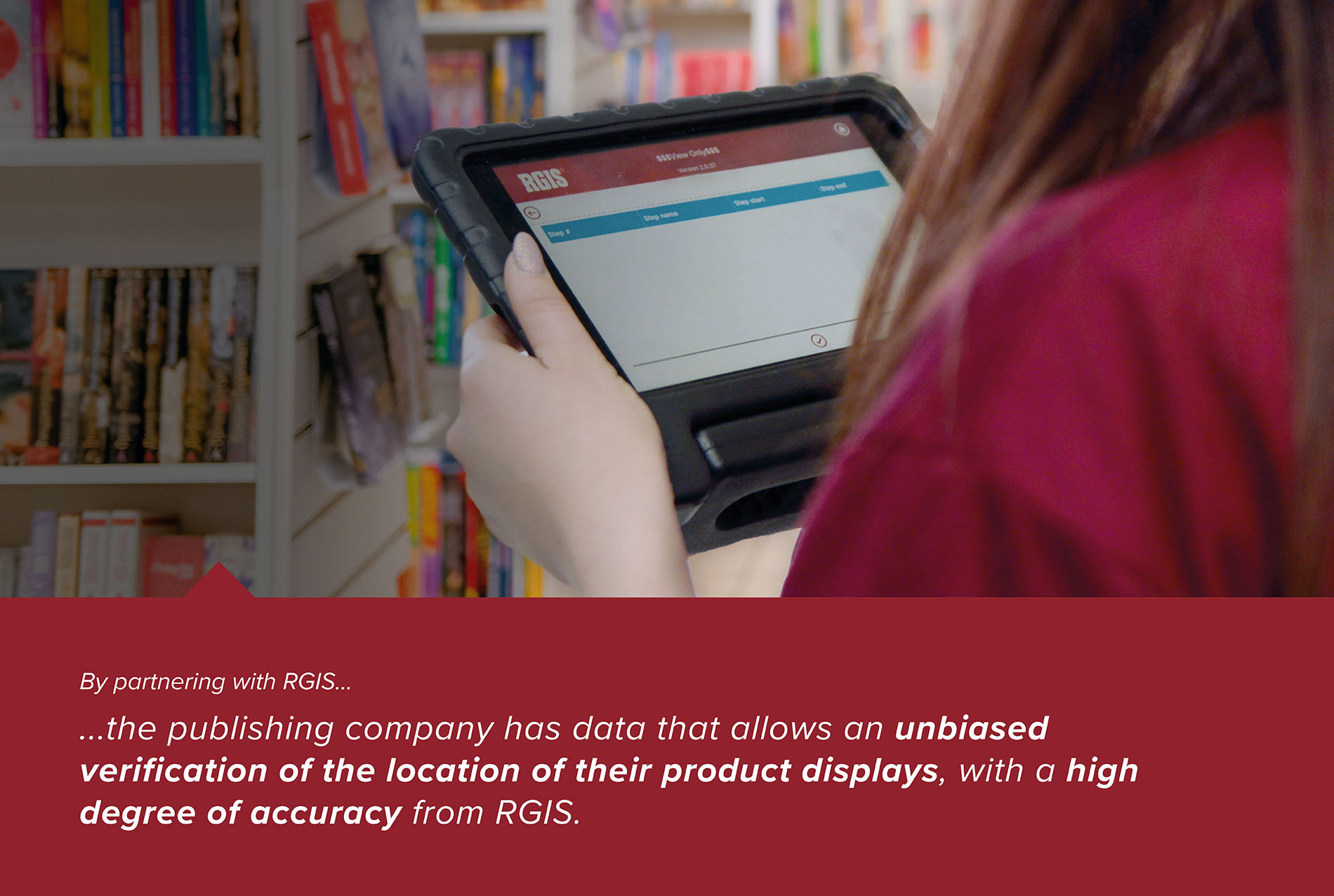 A leading American publisher required the support of RGIS. The publisher's products are printed and distributed to retailers, bookstore chains, independent bookstores, libraries and museums across America.
REQUIREMENT
The leading American publisher needed a solution to understand how and where their products were being displayed within multiple retailers.
The publisher required RGIS to provide the following:

National coverage

to cover any retailer stocking their products

Take photos

of the products in situ

Report any variances

Control costs

by cross-referencing RGIS inventory in-store visits to complete the data collection in targeted retail locations

Weekly reporting
SOLUTION
The leading American publisher partnered with RGIS to complete the product survey within multiple retailers, and RGIS provided the following:
Identified stores and pharmacies

that stocked the customer's products
During the main inventory event, one

experienced RGIS auditor

used a

tablet to capture a photo

and fill in the requested

data questionnaire

on site
Data captured included

rack location, rack type and each UPC

Average of

60-100 SKUs recorded
RESULTS
The leading American publisher found by outsourcing the product survey within multiple retailers to RGIS, the following results were achieved:
Received weekly reporting

of the requested data for the prior week's stores, and a zip file of rack photos

Validated numbers

, as RGIS were able to compare returned SKUs against the customer's active SKU list
More store locations were provided than expected, with a

higher degree

of accuracy

than the customer had previously been receiving

The data allowed an

unbiased verification of the location and condition

of their displays

Utilised

weekly reporting to hone in on variances

in stock and

determine the root cause of discrepancies

Understood in-store conditions

in a sample of stores across several chains, in several regions in real time

Monitored implementation

of seasonal initiatives through data and photos