Tyre Audit to Eliminate Stock Inconsistencies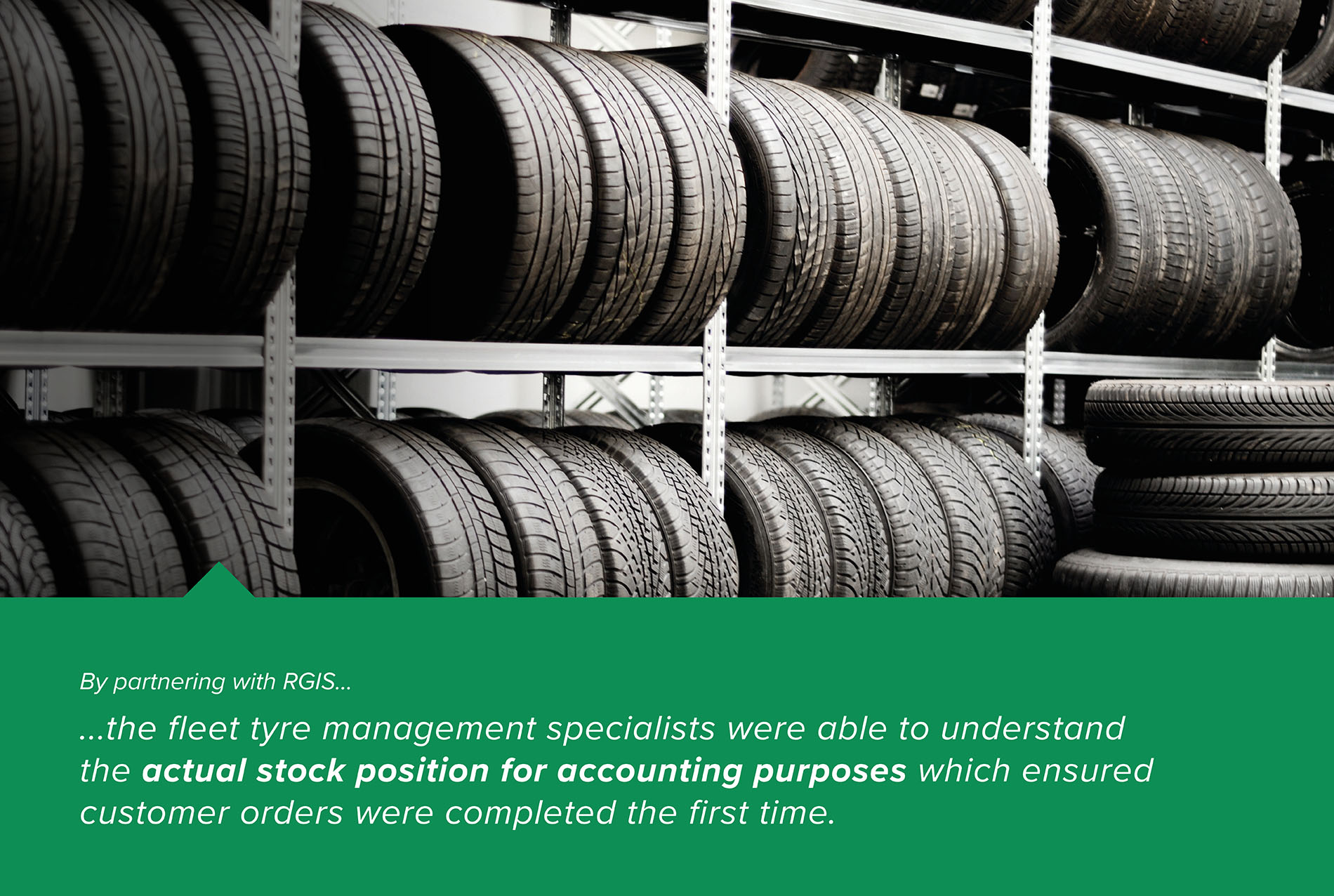 One of the nation's leading multi-brand commercial tyre specialist, offering the best choice of tyres for every fleet, required the support of RGIS. The company offers a nationwide service which includes roadside support, with over 550 skilled technicians.
REQUIREMENT
The fleet tyre management specialists needed a solution to identify stock inconsistencies which were resulting in unfulfilled orders.
The company required RGIS to provide the following:
National coverage

to manage 40 locations

Count all

tyres

at each location

Count all 100 ranges

Identify variances
SOLUTION
The fleet tyre management specialists partnered with RGIS to complete the stock inconsistencies project, and RGIS provided the following:
Scheduled a team of

six experienced RGIS auditors

per site
Products were

identified by serial numbers

Wall-to-wall count

completed at each site
RESULTS
The fleet tyre management specialists found by outsourcing the stock inconsistencies project to RGIS, the following results were achieved:
Up to 2,000 sets of

tyres

were accurately recorded per day

Validated numbers against the sites own stock records

via a paper recorded inventory
Any variances were

investigated and approved

before RGIS left the site

The fleet

tyre management specialists were then able to understand for first time the

actual stock position for accounting purposes