Warehouse Support Services to Get Online Orders Out on Time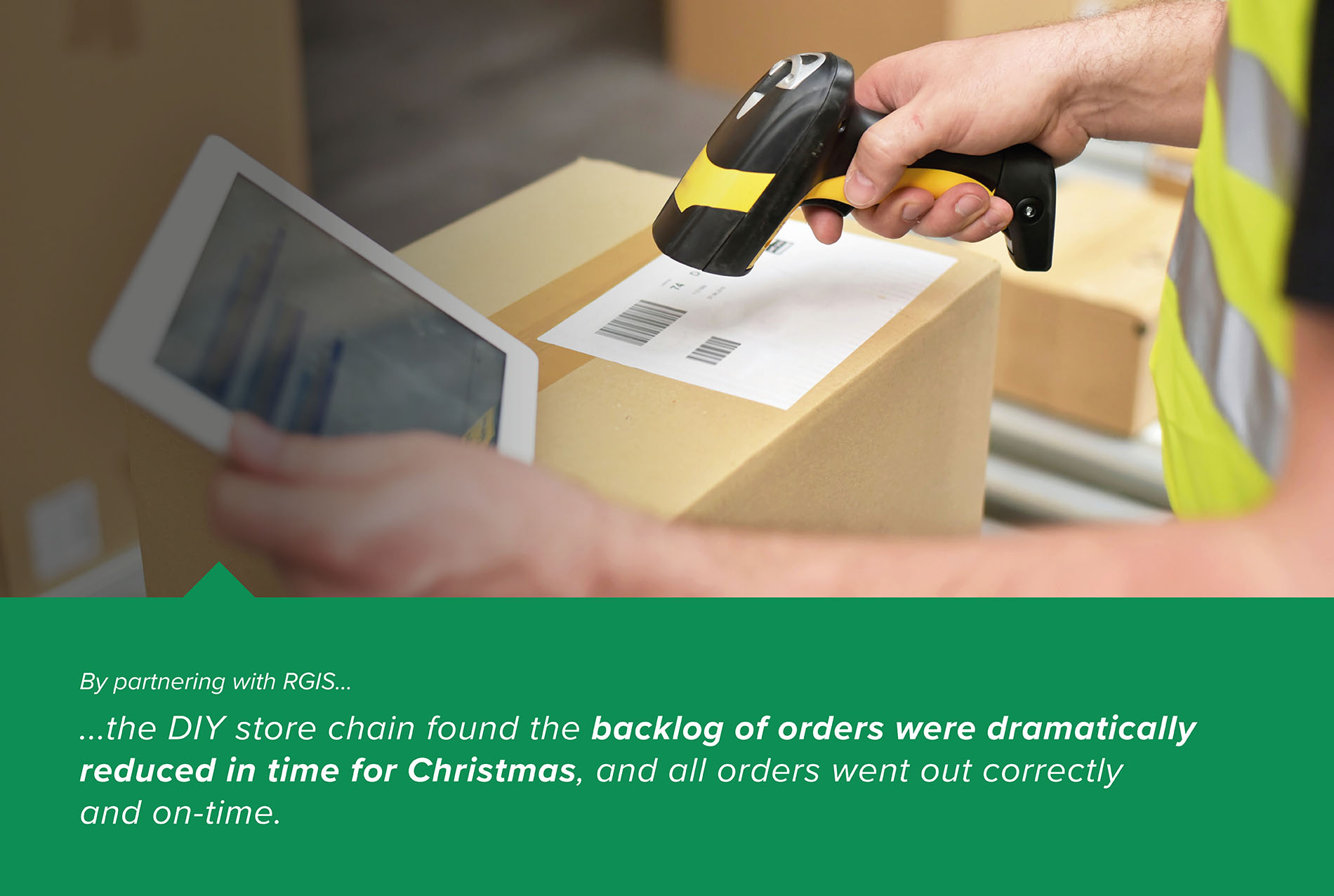 A market leading DIY store chain in Ireland, with 35 branches nationwide, required the support of RGIS. The DIY store chain offer an extensive range of DIY products, paints, lighting, home-style, housewares, bathroom accessories, building, gardening products and fitted kitchens. The store stock over 30,000 products and built a reputation on offering the most comprehensive range of quality products for every area of the home.
REQUIREMENT
The DIY store chain needed a solution to help reduce the backlog of online orders that needed to be delivered to customers before Christmas.
The DIY store chain required RGIS to provide the following:
Reduce the backlog

of online orders

Receive and process

customer online orders

Complete orders within a

strict timeframe
SOLUTION
The DIY store chain partnered with RGIS to complete the online warehouse staff support project, so RGIS provided the following:
Scheduled an

experienced team of RGIS auditors

for three weeks
The auditors helped with the following:
Received orders in the DIY store's system
Identified the product
Packaged up product
Dispatched the ordered product out to the customer
RESULTS
The DIY store chain found by outsourcing the online warehouse staff support project to RGIS, the following results were achieved:
The

backlog of orders was dramatically reduced

in time for Christmas

All orders went out

correctly and on-time

Completed within a tight time frame

, as requested by the customer
Kept the DIY store's customers happy without having to extend delivery times