Dan Sheffield
Posted on 14 June 2023 by RGIS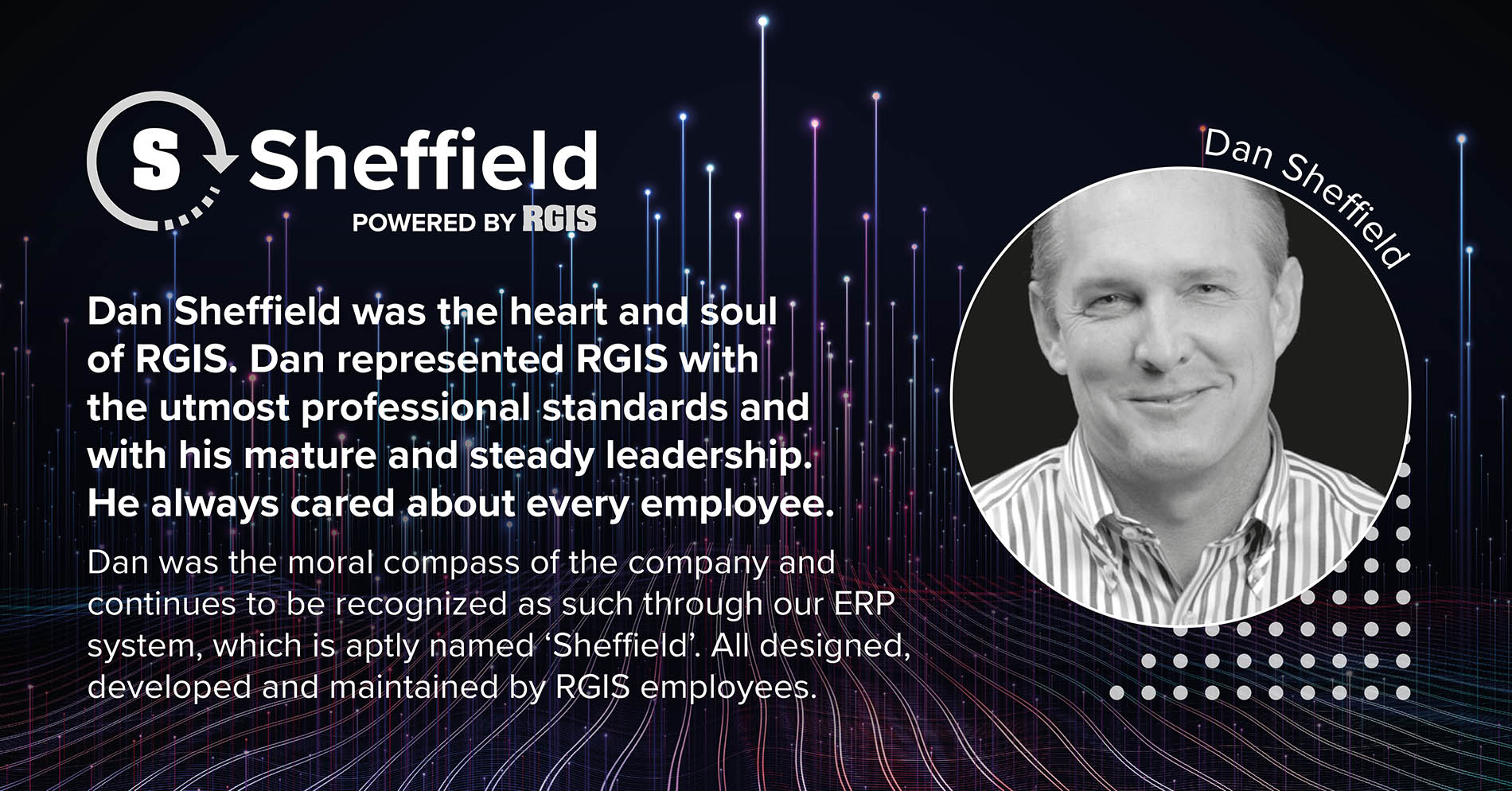 Dan Sheffield was the heart and soul of RGIS. Dan represented RGIS with the utmost professional standards and with his mature and steady leadership. Dan always cared about every employee.
Dan started his humble journey with RGIS as an auditor. Dan's drive and determination led him all the way  through the ranks to finally retire from RGIS as President of Global Customer Service & Business Development with great success.
Dan was a trusted partner to all that led the organization and excelled in every role he had.
His impact within the company went well beyond his personal achievements. Dan authored the "RGIS Way" and lived it every day.
While his sales efforts brought in many new strategic accounts, Dan was also an integral leader of the expansion into South America and Europe paving the way for the current RGIS brand today.
It is the respect Dan also gained from our customers that will define his legacy. Our organization owes much of who we are today to him. His contribution to RGIS was instrumental in the company's success, and his legacy continues to influence RGIS and the inventory & retail services industry today.
When developing our own new Enterprise Resource Planning (ERP) we could think of no better name to call it. All designed, developed and maintained by RGIS employees.
Dan was the moral compass and guiding spirit of the company and continues to be recognized as such through the ERP system, which is aptly named "Sheffield".