Embarking on a New Era of Growth and Innovation
Posted on 26 May 2023 by RGIS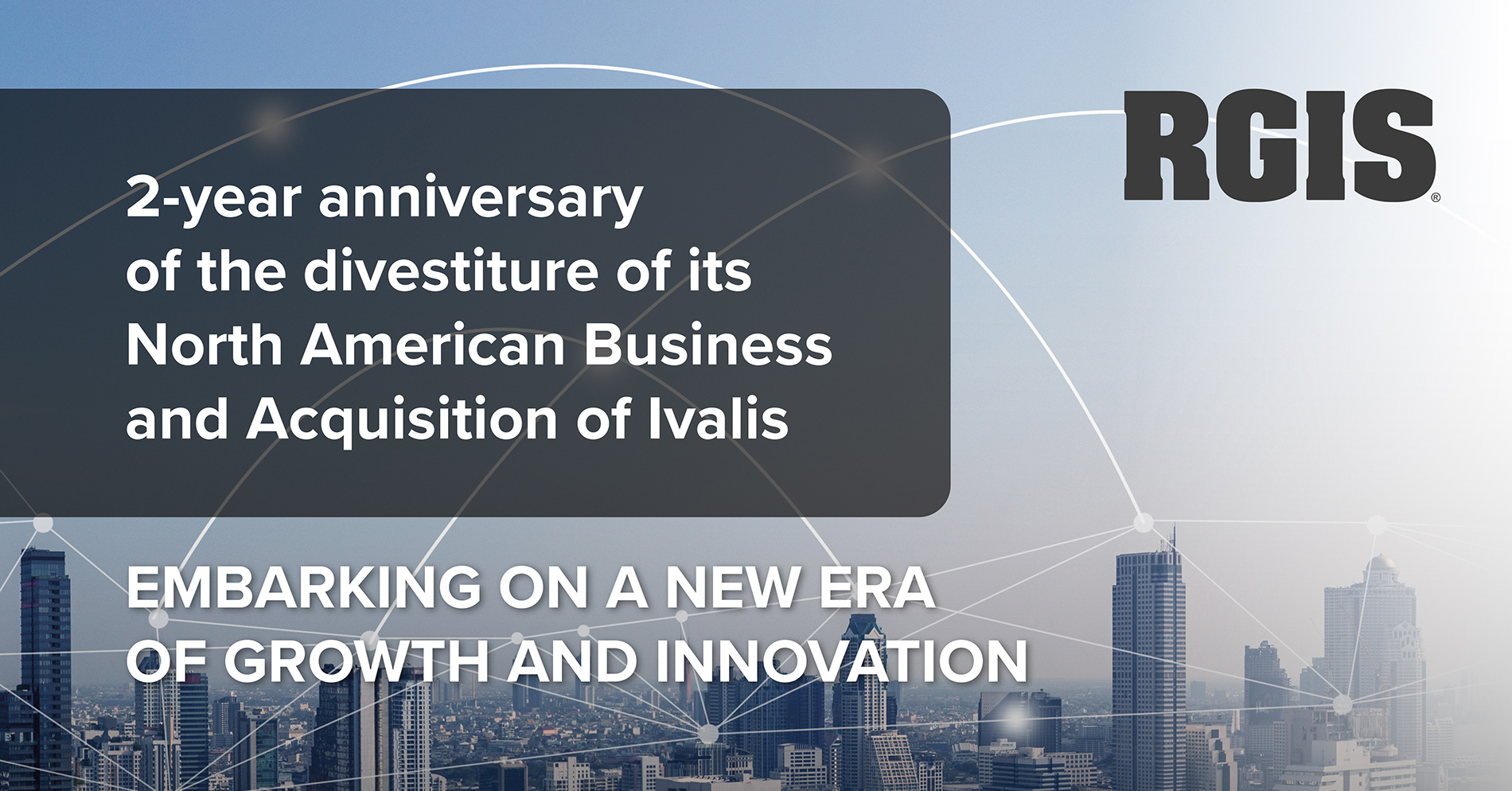 2-year anniversary of the divestiture of its North American Business and Acquisition of Ivalis
2 years ago RGIS, the global leader in Inventory and Data Collection services, announced the divestiture of its North America (US & Canada) business to WIS International. Aligning with the strategy, RGIS in April 2021 acquired IVALIS which had a significant presence in the European market in complementing geographies with RGIS. These strategic decisions allowed RGIS to focus on its core strengths and drive innovation in the inventory management industry.
RGIS has revealed an array of groundbreaking patented technology advances that are set to revolutionize the way inventory and data collection are conducted. Leveraging its deep expertise and commitment to innovation, RGIS aims to provide its clients with unparalleled accuracy, efficiency, and real-time insights. RGIS cloud-solution enables fast geographical expansion with new partners and franchisees across the globe.
The goal for RGIS is to help businesses streamline their inventory and data management processes, so they can focus on growing their business and serving their customers. "RGIS is uniquely positioned to accelerate its growth strategies, enhance service offerings, and capitalize on emerging opportunities in the rapidly evolving business landscape," said Asaf Cohen, CEO of RGIS.
RGIS extends its gratitude to its loyal clients, partners, and employees who have contributed to its success over the years. As it embarks on this exciting new chapter, RGIS is looking for people who want to partner with us or join our company to support our vast growth.
For more information about RGIS and its cutting-edge inventory management visit www.rgis.com. Any questions may be directed to PartnerUS@rgis.com.