New RGIS Franchise in South Africa
Posted on 12 May 2023 by RGIS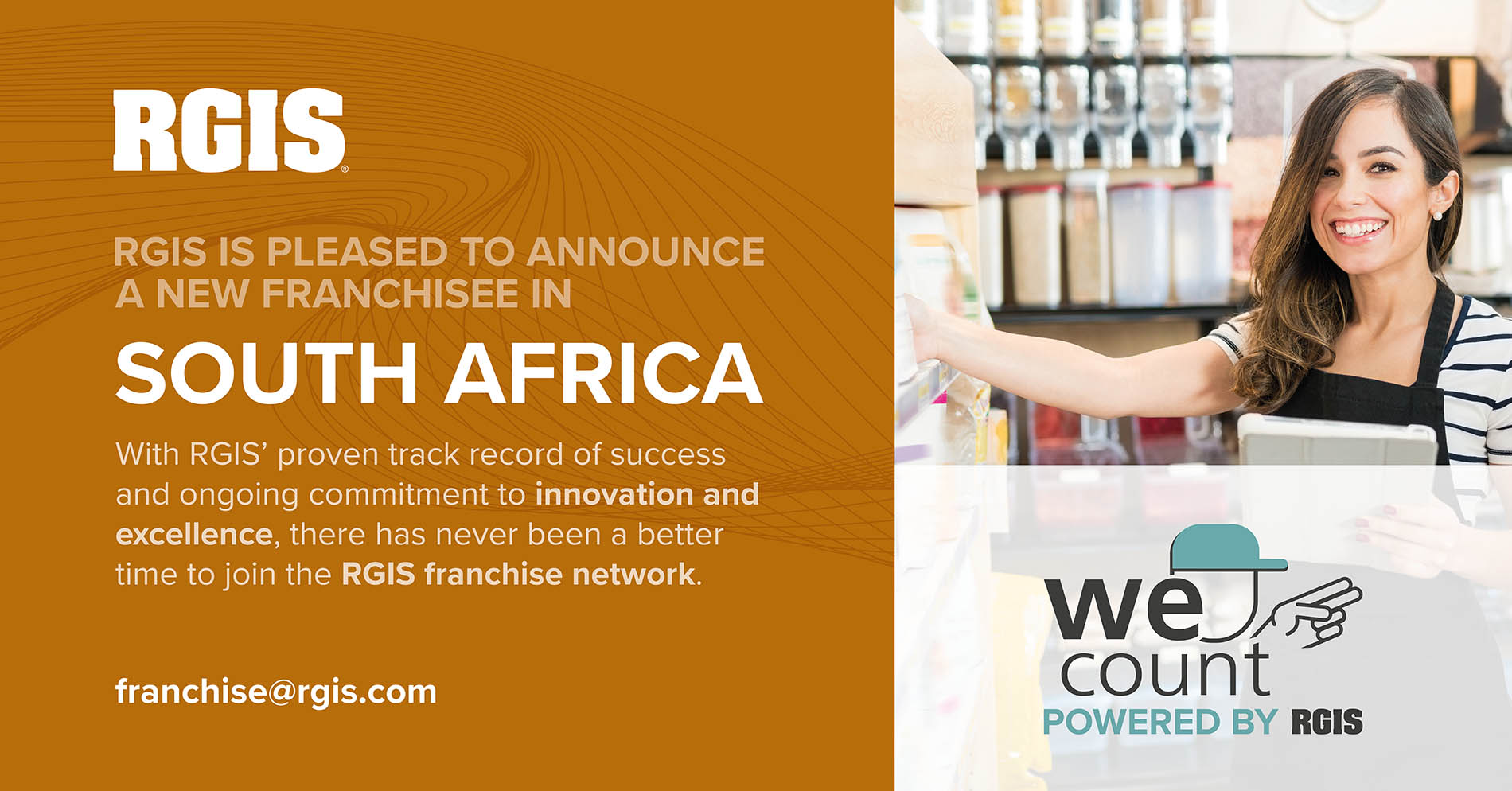 RGIS, a global leader in inventory services, is offering a unique opportunity for aspiring entrepreneurs to become franchisees and enjoy the benefits of being part of a successful and established business.
RGIS is pleased to announce a new franchisee in South Africa – WeCount powered by RGIS
WeCount's parent company CountIt was conceived by two Chartered Accountants with over 40 years' experience in corporate markets.  Many stocktakes revealed that whilst the concept of simply counting all the inventory on hand sounds incredibly easy, getting consistently accurate results utilising in-house staff was a difficult and costly process. CounIt provide consulting and advisory services to share their knowledge and experience with clients to ease their stock take and asset verification headaches.
Working with RGIS as a franchisee will give WeCount additional support and infrastructure to provide ongoing accurate inventory and asset verification results to their customers in South Africa. WeCount and their customers will benefit from the use of RGIS's cutting-edge technology and inventory management systems, which help streamline operations and increase efficiency. This allows WeCount to provide superior service to their clients, leverage the company's brand recognition and reputation to grow the business in South Africa.
Becoming a franchisee with RGIS offers a unique opportunity for entrepreneurs to start their own business while also benefiting from the support and resources of a well-established and successful company. With RGIS' proven track record of success and ongoing commitment to innovation and excellence, there has never been a better time to join the RGIS franchise network.