SmartSpace Solutions Explained
SmartSpace is an intelligent Macro Space Management & Planning Solution that provides the tools for retailers to streamline and automate time consuming, resource heavy retail floor planning and management requirements.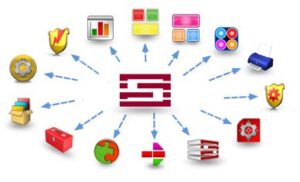 SmartSpace enables you to maximise the return on your spatial investment through efficient and accurate planning based upon real-time data and up to the minute analysis of your store space and merchandise placement including virtual reality walk through.
One of SmartSpace' major North American clients keep thousands of their store layouts up-to-date using the SmartSpace Planogram Search & Replace module. For this retailer maintaining over 3000 store plans is no longer a problematic 560 man-hour task, it instead takes just 2 hours a day to batch process without the need for any manual user intervention.
To get a better understanding of what SmartSpace could do for your business please see link below.