Convenience Stores Stocktake Staff Support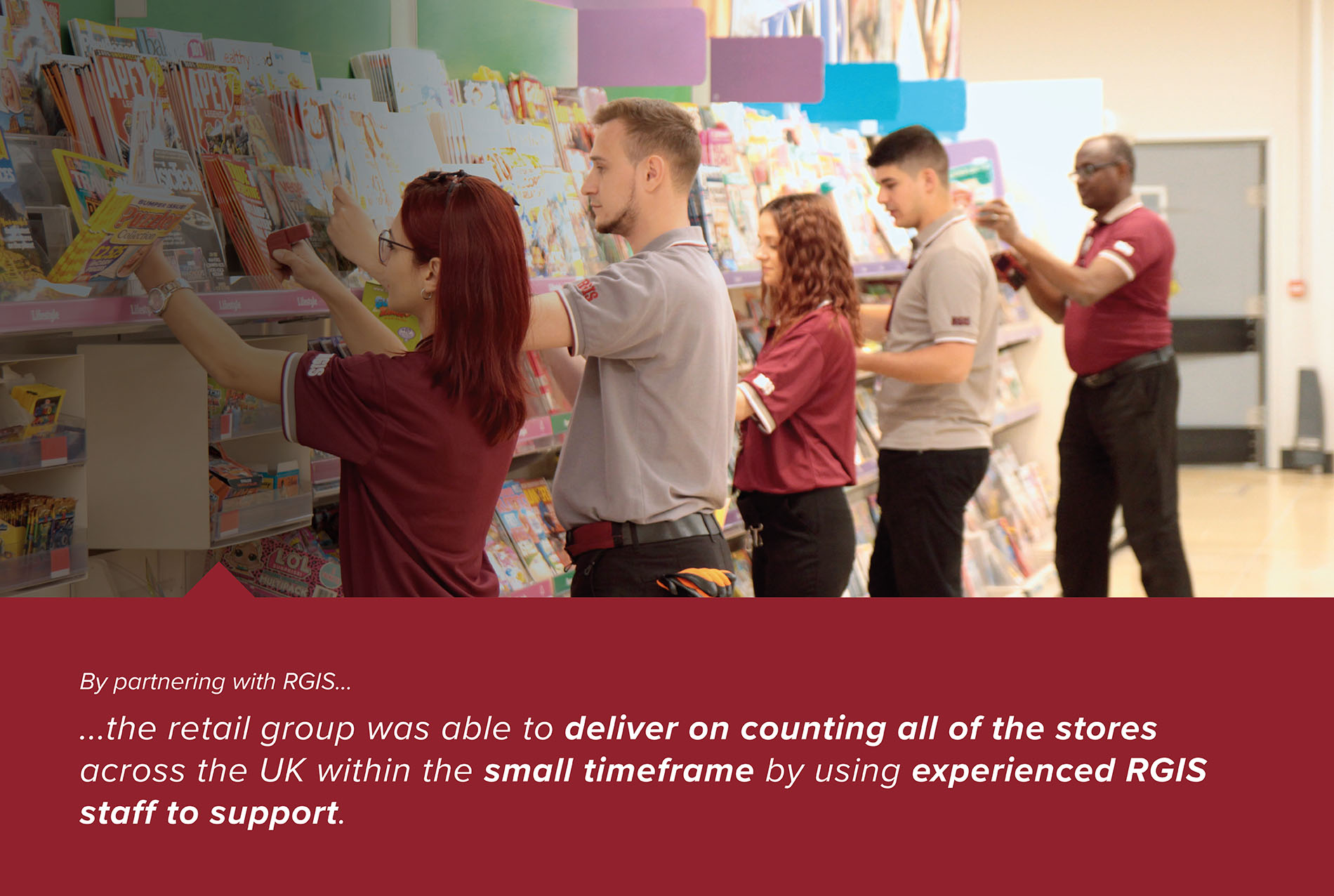 A British convenience shop and newsagent operator with over 1,800 stores across England, Scotland and Wales required the support of RGIS. The retail group employs over 16,000 colleagues, serves approximately four million customers and has a turnover of over £1 billion. The retail group's aim is to provide a great range of quality everyday products and services, close to where people live, and available when they need them.
REQUIREMENTS
With Covid-19 closing small stores during the first lockdown, the retail group were still required to deliver inventories of all its stores during 2021-22. The in-house stock counting team complete the inventories annually, but due to the small timeframe to complete the counts of all stores, an extra resource was required to assist them.
The retail group required skilled counters to be managed by the in-house counting team to accurately count stock in all stores, so required RGIS to provide the following:
Reliable auditors

with experience within a

retail environment

All stock to be counted

in 500 specified stores
Work under the management of current in-house stocktaking team
National coverage
SOLUTION
The retail group partnered with RGIS to complete the stocktaking staff support project, and RGIS provided the following:
Scheduled teams of approximately

20-30 experienced RGIS auditors

depending on the size of the store, for five days a week
RGIS auditors were trained by the customer to

comply with the high standards expected

Scanned all stock

both on the shop floor and in the back stock rooms

Multiple stores

counted per day across the UK
Successfully worked under the

direction of the current in-house stocktaking team
RESULTS
The retail group found by outsourcing the stocktaking staff support project to RGIS, the following results were achieved:
Accurately counted all

500 specified stores

Completed counts within the timeframe

as requested
The

high standards of the customer

were adhered to at all times
The customer was very

happy with the service and support

given by the RGIS teams