Delivery Checks from Warehouse to Store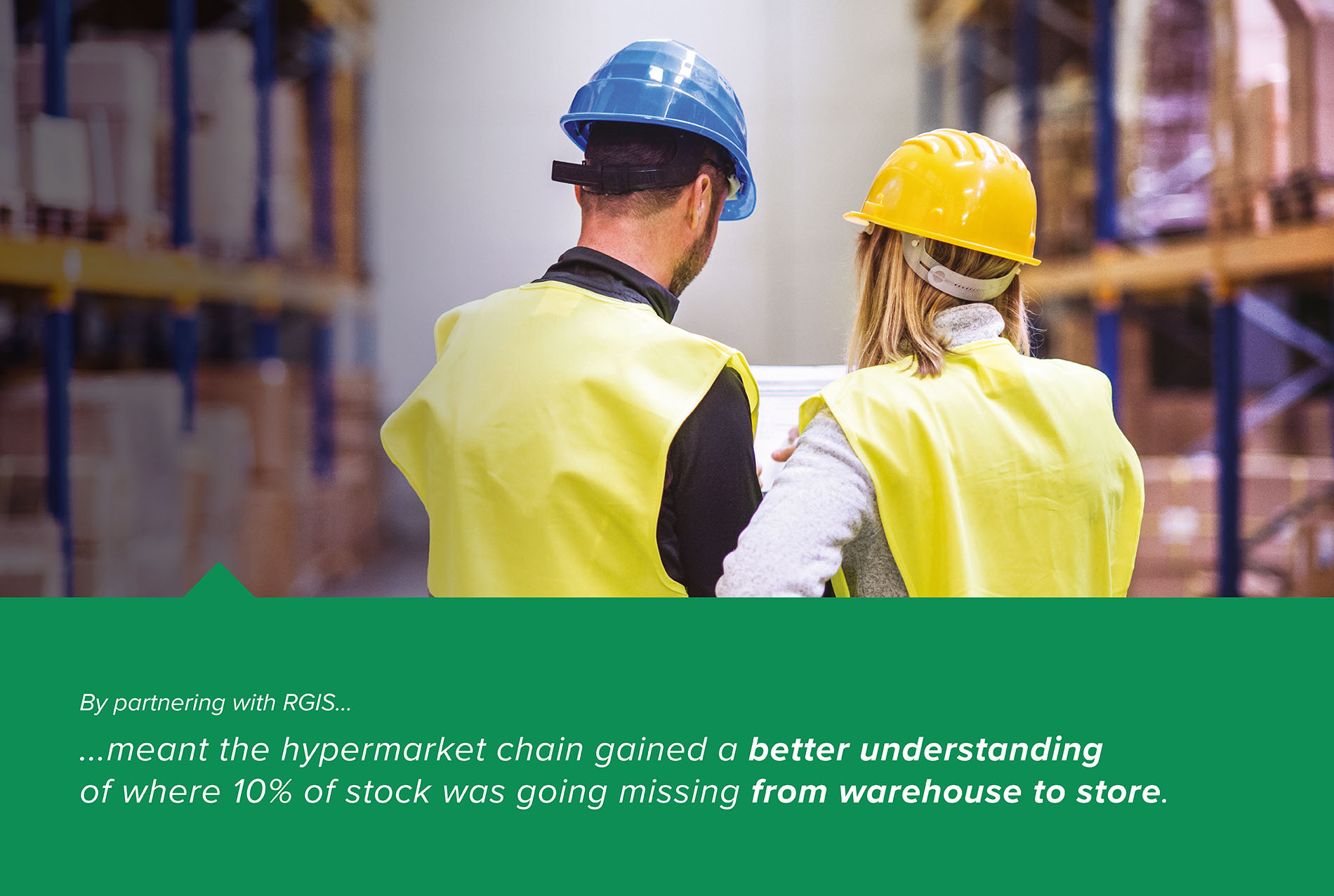 A hypermarket chain was finding major discrepancies in stock numbers from warehouse to store and wanted to understand the reasons behind these variations
with a stock replenishment project.
REQUIREMENT
The hypermarket identified that there were issues getting their stock from warehouse to store and wanted to understand the reasons why there were issues.
The customer required from RGIS the following:
23 hypermarket stores to be checked
Needed all store

deliveries checked

from warehouse
Identify reasons for

stock variations

from warehouse to store
Check pallets, paperwork and correct destinations
SOLUTION
Following discussions with all stakeholders and understanding what detail the hypermarket required about the stock replenishment project, RGIS implemented the following:
All

23 hypermarkets

were supported
A team of eight

experienced RGIS staff

were in store for eight hours each day, checking six deliveries consisting of 33 pallets in each truck

Photographic evidence

was taken of incorrect pallets

Daily reports

sent to the hypermarket
RESULTS
By partnering with RGIS, the hypermarket was able to identify where the anomalies were taking place. The reporting showed a 10% stock inconsistency of stock from warehouse to store. The issues that were identified were:
Trucks going to

incorrect destinations

Incorrect paperwork

Stock missing

on pallets
With the evidence to support the anomalies, the hypermarket was then able to

rectify the issues

and improve

supply chain accuracy

.