Distribution Centre Delivery Checks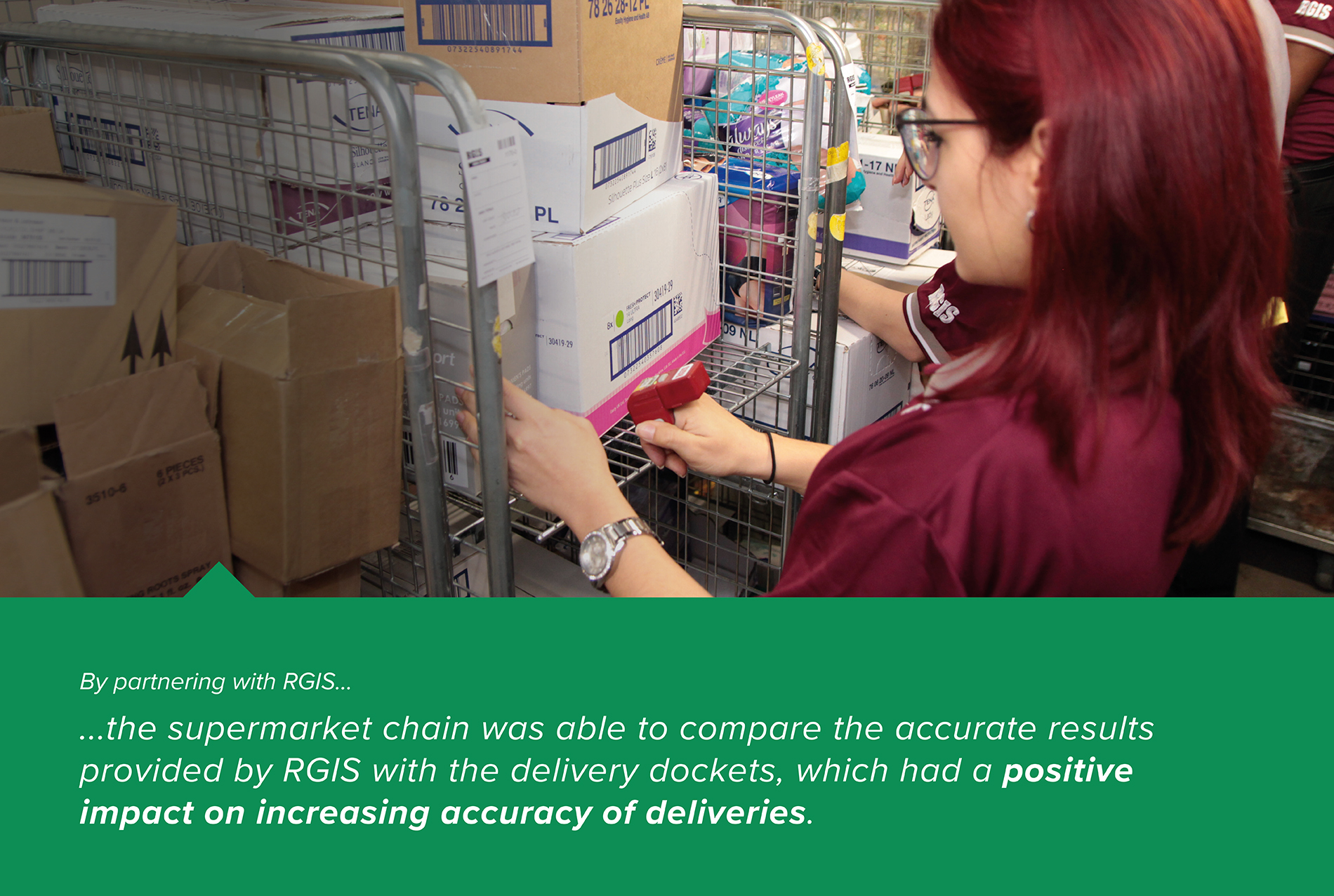 One of the world's largest food retailers employing over 500,000 people and serving millions of customers every week in Asia and Europe, including Great Britain and Northern Ireland required the support of RGIS. The supermarket chain is the largest food retailer in Ireland, with a proud record of investment and job creation, and employ 9,000 colleagues across over 170 stores.
REQUIREMENT
The supermarket chain needed a solution to highlight differences between stock received and stock booked at a distribution centre (DC).
The supermarket chain required RGIS to provide the following:
Delivery checks

coming from a particular distribution centre in the UK

Reports

to be provided on a USB stick
Data to highlight

differences between stock received and stock booked

Increase accuracy of deliveries
SOLUTION
The supermarket chain partnered with RGIS to complete the delivery check from a specific distribution centre project, and RGIS provided:
Pre-inventory calls

to discuss the following:
Any items excluded from the count
The internal staffing plans for the count
'Sin Bin' process for items with no barcode
Agree the commencement time
Accuracy checks to be completed
A team of

15 experienced RGIS auditors

scheduled over two weeks (three days per week) to count specific deliveries
RGIS provided a USB stick with the count information on;

area number, delivery number, barcode, TPNB and quantity
RESULTS
The supermarket chain found by outsourcing to RGIS the delivery check from a specific distribution centre project, the following results were achieved:
A total of

70 cages were accurately checked

The customer compared the results provided by RGIS with the delivery dockets and was able to

investigate any differences

This project had a

positive impact on increasing the accuracy

of deliveries to the supermarket chain