Gaming Store and Retail Warehouse Inventory Count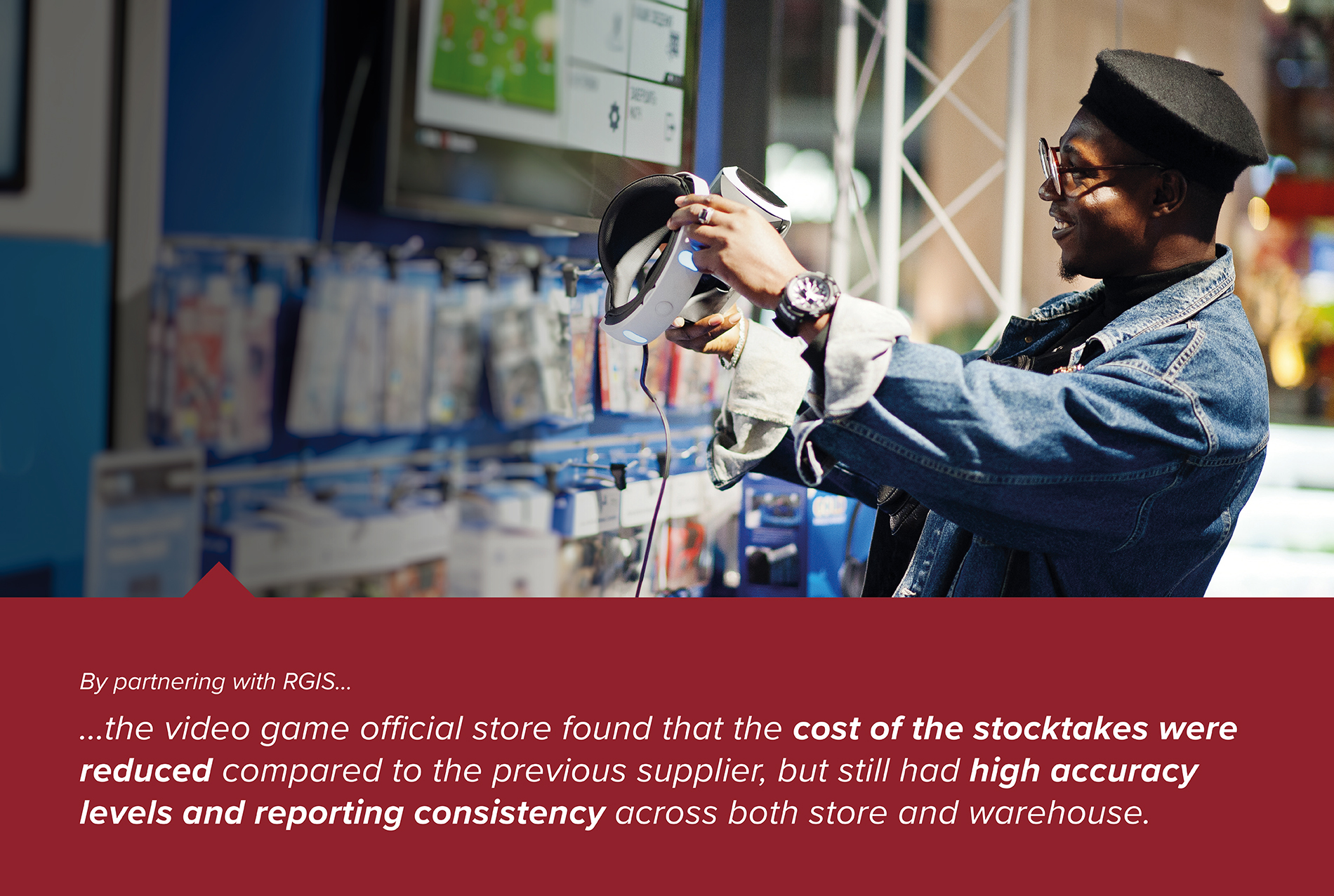 A retail store owned and run by the official video game originally opened in Tokyo in 1998, and expanded into opening additional stores in Osaka, Nagoya, Fukuoka, Yokohama, Sapporo, Sendai (Tohoku Center), Funabashi (Tokyo Bay Center), Hiroshima, Kyoto, Tokyo Skytree Town, and Nihonbashi (Tokyo DX Center), Shibuya, and Osaka DX. There is only one store outside of Japan today, which is located in Singapore. There are also many smaller official shops scattered throughout Japan, typically in airports but in some other locations as well. There is also an official online shop.
REQUIREMENT
The video game official store needed a solution to provide experienced stocktakers that could count both store and warehouse to ensure reporting consistency.
The video game official store required RGIS to provide the following:
RGIS auditors with both

store and warehouse experience

One store and one 3PL warehouse to be counted

Both warehouse and store to be counted with

reporting consistency

No disruption

to business, staff or customers
SOLUTION
The video game official store partnered with RGIS to complete the store and warehouse inventory count, and provided the following:
Scheduled a team of

15 experienced RGIS auditors

to count the store
Scheduled a team of

11 experienced RGIS auditors

to count the warehouse
Ensured

same reporting procedure

was in place for both the store and warehouse
RESULTS
The video game official store found by outsourcing the store and warehouse inventory count to RGIS, the following results were achieved:
Both warehouse and store counts were

completed over two separate days

Saved money

compared to previous supplier
Both store and warehouse were

counted accurately