Hospital Medical Stock Count in Preparation for Smart Cabinet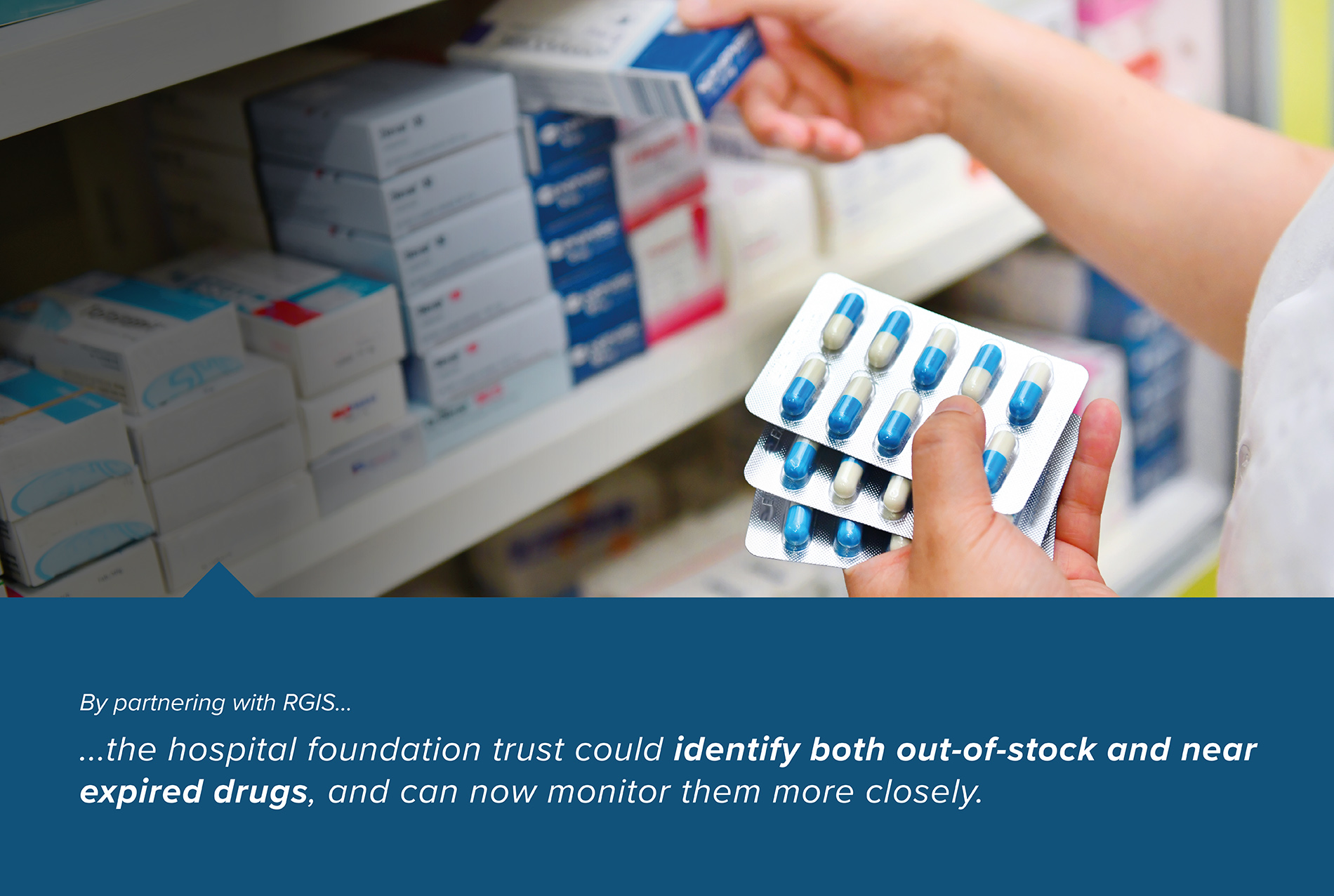 NHS foundation trusts were created to devolve decision making from central government to local organisations and communities enabling them be responsive to needs and wishes of local people. A foundation trust is publicly owned and is accountable to the local population, patients, carers and staff through a Council of Governors. The Council of Governors are appointed from stakeholder organisations such as Local Councils or elected by the members of the Trust.
REQUIREMENT
The hospital foundation trust needed a solution to count all medical stock in preparation of having smart cabinets installed in a hospital.
The hospital foundation required RGIS to provide the following:
Experience

within a healthcare environment
Produce

accurate stock records

in real time

Identify

any expired date medications
Support

consignment stock management

National coverage
SOLUTION
The hospital foundation trust partnered with RGIS to complete the medical stock count project, and provided the following:
All hospitals and relevant wards were

contacted by the RGIS team

prior to the stock counts taking place

A specific time frame was put in place for each individual ward, to

ensure patient needs were still met

The

precise reporting

required was discussed and agreed
RESULTS
The hospital foundation trust found by outsourcing the medical stock count project to RGIS, the following results were achieved:
Identified both out-of-stock and near expired drugs

so that they can now be monitored more closely

Eliminated

stock-outs

Reduced management costs

Produced

accurate stock records

in real time
All counts were completed as required, prior to the smart cabinets being installed