Hotel Fixed Asset Tag and Count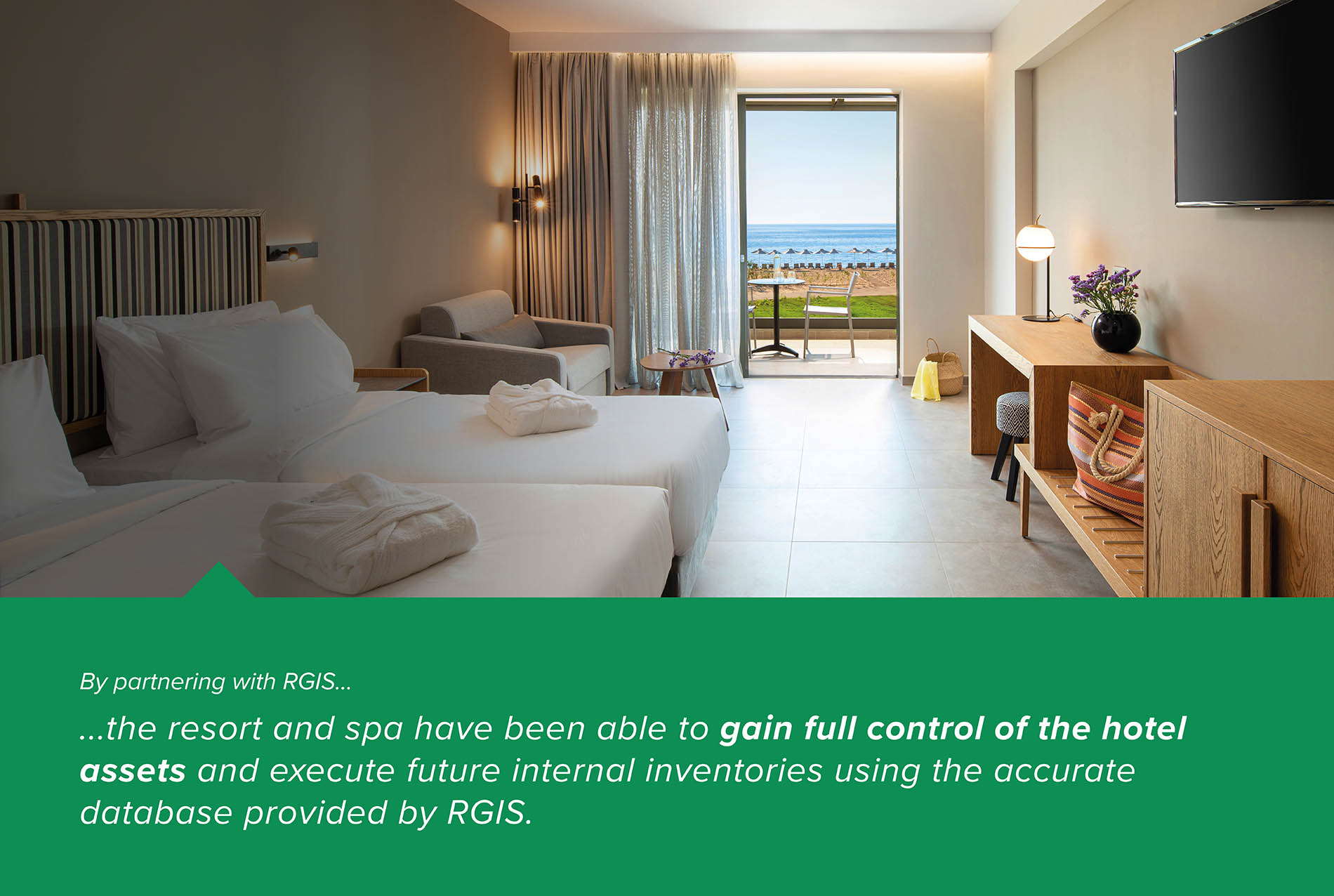 A luxury resort and spa required the support of RGIS. It is an all-inclusive hotel, located on a beautiful seclusive little bay on the Northern Pacific Coast, in the Gulf of Papagayo, Costa Rica. The hotel has 202 guest rooms, suites and bungalows with different categories and sizes to suit the various rates offered.
REQUIREMENTS
The resort and spa had recently been purchased, and the new owners did not have any record of the assets acquired. The new owners of the resort required a full asset inventory register, so required RGIS provide the following:
Label all existing assets

throughout the hotel, in all departments with asset tags

Scan and count

all new asset tags
Add all assets from the

data collected onto a new asset register
SOLUTION
The resort and spa partnered with RGIS to complete the

fixed asset tag and count project

, and provided the following:
Participated in

three months of discussions

to fully understand the customer's requirements
Scheduled a team of

four experienced RGIS auditors

who travelled to the hotel
Assets were

identified and labelled

using a unique code on the asset tag
Labels were printed by area blocks (for example from rooms 101 – 150)
The RGIS auditors placed the

label on each item

and immediately proceeded to scan the barcode printed on the tag

Reports were generated

from scanning the asset tags to create a

new asset register
RESULTS
The resort and spa found by outsourcing the

fixed asset tag and count project

to RGIS, the following results were achieved:
All fixed assets were

accurately counted, tagged and recorded

The asset count and tag was completed in approximately

six weeks

A total of

10,567 assets were counted, tagged and recorded
The result of the count allowed the customer to gain full control of the hotel assets and enabled the possibility of executing random internal inventories using the accurate database provided by RGIS.