Inventory Control across a Pharmacy Chain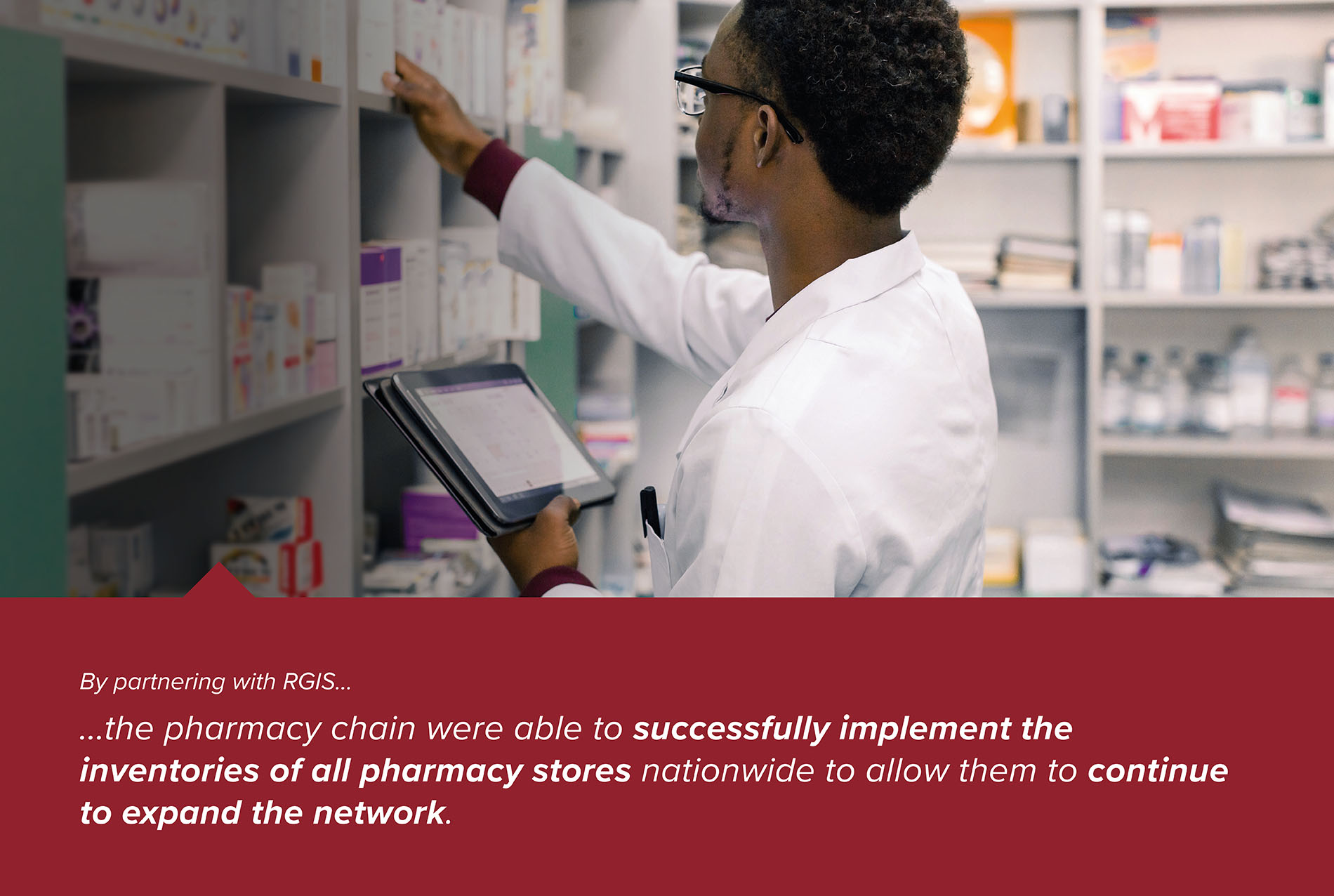 A pharmacy chain, established in 2013 and based in Brazil, required the support of RGIS. The pharmacy chain prides itself with the trust they earn from suppliers, employees and customers.
REQUIREMENTS
The pharmacy chain's goal was to have inventory and financial control of the company to continue the expansion of the network, so required RGIS to provide the following:
Experience within a

pharmacy environment

Nationwide coverage

Complete store counts

within all seven pharmacy stores

Complete the project in

three consecutive days

Provide

accurate reporting

in the format requested
SOLUTION
The pharmacy chain partnered with RGIS to complete the pharmacy store inventory count project, and RGIS provided the following:
Guidance on how to prepare stock and stores for inventories prior to attending
Scheduled a team of

eight experienced RGIS auditors

to count all stores over three consecutive days

Accuracy checks

were competed at all stores
RESULTS
The pharmacy chain found by outsourcing the pharmacy store inventory count project to RGIS, the following results were achieved:
Accurately counted just under

375,000 units in total

Reports

were provided in the format the customer requested for all pharmacy stores
Completed the project

within the time frame requested

by the customer
The customer was

very satisfied with the service

provided by RGIS
The pharmacy chain has continued to use RGIS for the inventories of all pharmacy stores, and now have a total of 20 stores in Brazil.