Hypermarket Fixed Asset Tagging and Asset Count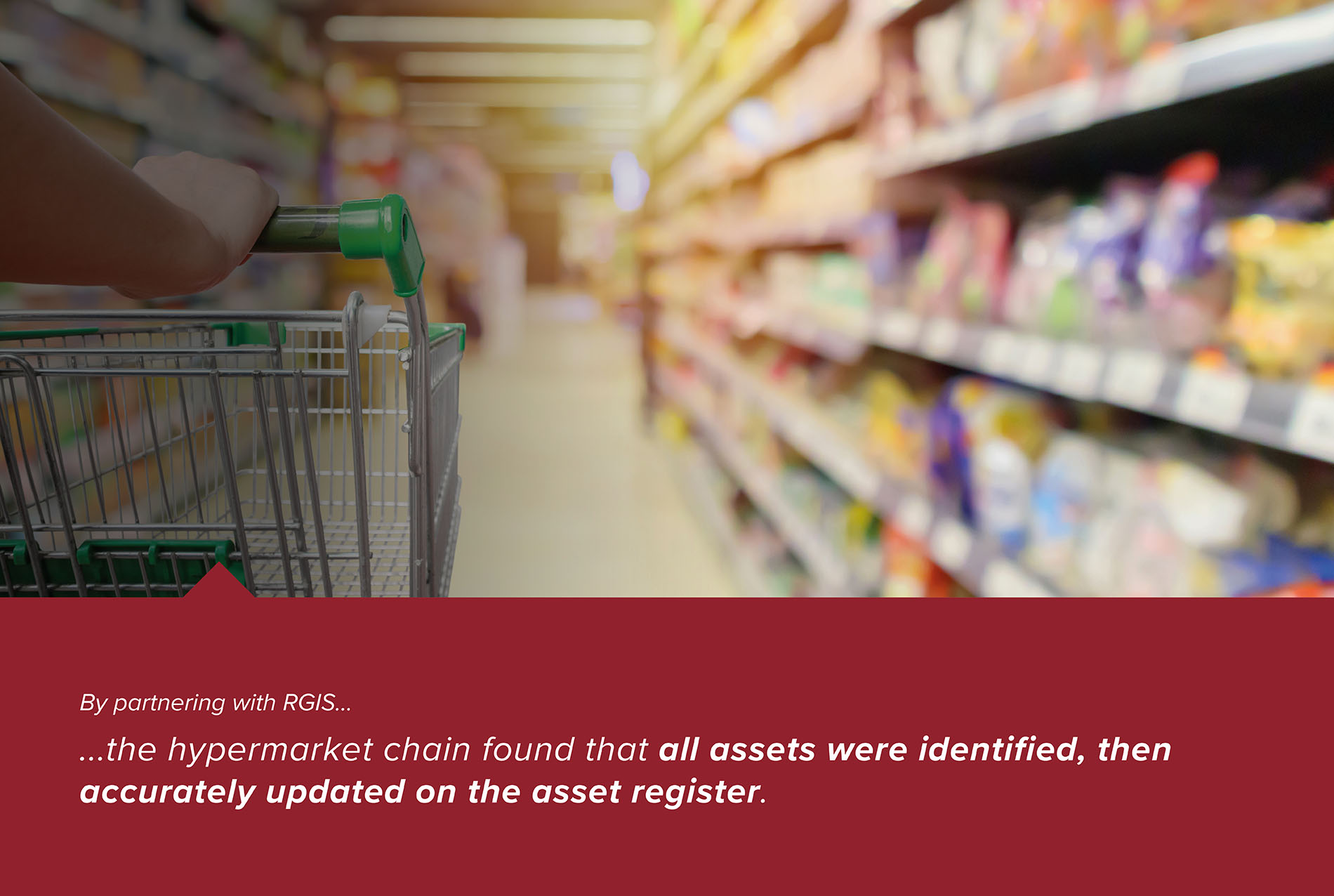 One of Mexico's leading hypermarket chains, operate a total of 65 retail outlets, required the support of RGIS. The hypermarket chain sells general grocery products, fresh fruit and vegetables, meat and fish, soft drinks, alcohol, as well as pet food and accessories, among others.
REQUIREMENT
The hypermarket chain needed a solution to update the existing hypermarket asset register and tag new assets which were not on the asset register.
The hypermarket chain required RGIS to provide the following:
Verify assets in

34 hypermarket stores

Count all assets

on the sales floor, in the back room, offices and the maintenance area

Update the existing asset register

with correct assets and locations

Tag new assets
SOLUTION
The hypermarket chain partnered with RGIS to complete the hypermarket asset count project, and provided the following:
Scheduled

two experienced RGIS auditors

per store

Assets checked against existing asset register

, provided by the customer

Verified locations were correct

on the existing asset register, and updated where applicable

Accurately tagged all new assets

and added to the asset register
RESULTS
The hypermarket chain found by outsourcing the hypermarket asset count project to RGIS, the following results were achieved:
Reporting output included all assets

that were found, missing and new assets

Verified the asset detail and location

on the asset register

Identified old assets

that had not been removed from the asset register, and new assets had not previously been added to the asset register and required tagging

Identified assets the customer were unaware they had

, which could be moved to other stores