Identifying Missing Products Within a Third Party Logistics Warehouse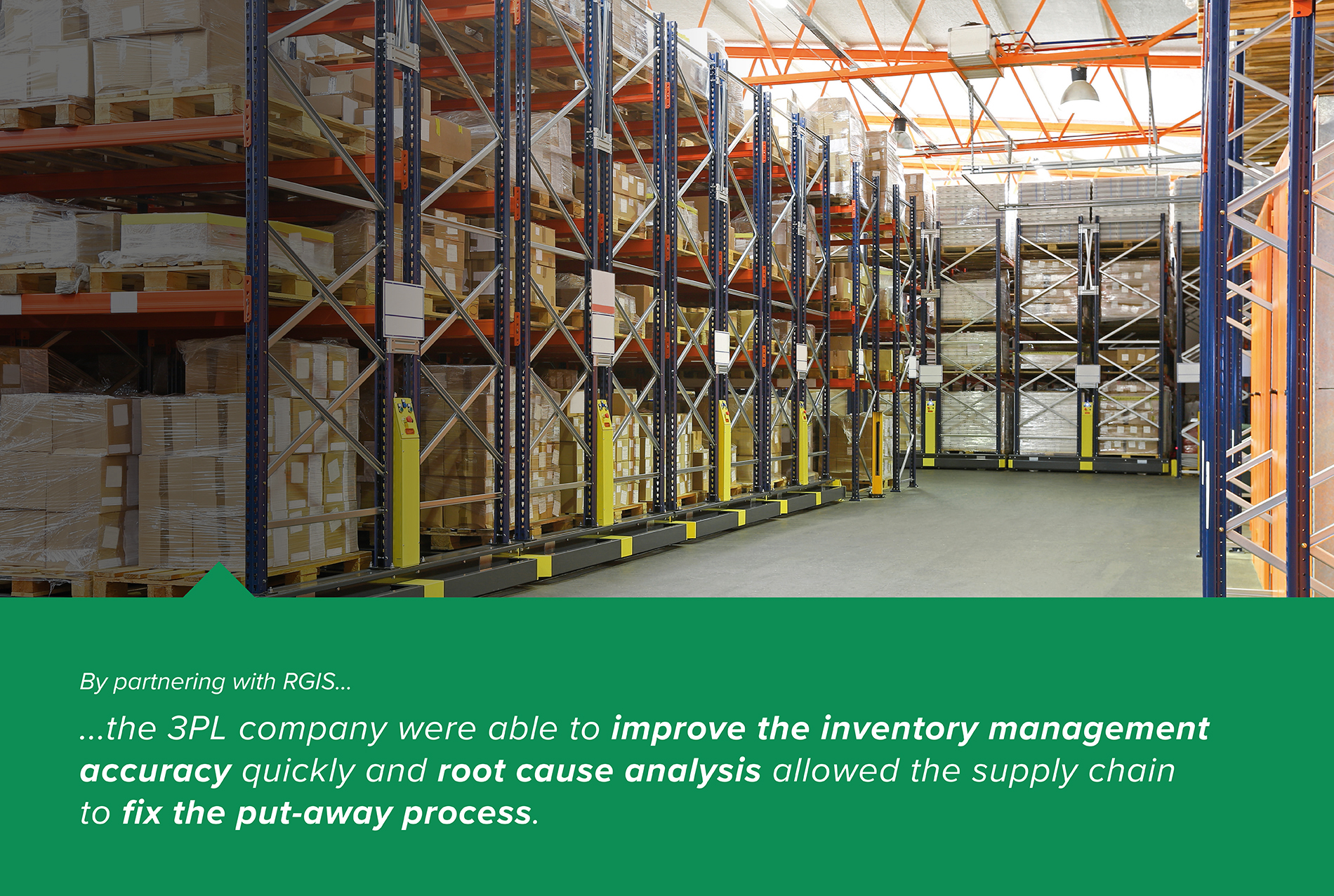 A 3PL company that offers warehousing, co-packaging, and transportation services required the support of RGIS. The company work to provide seamless logistics services for their customers. The warehousing and distribution services decrease costs for customers, increase efficiency, and improve the overall performance of the integrated warehousing solutions.
REQUIREMENTS
The 3PL company needed a solution to locate missing products. Parts were being put away in incorrect locations resulting in lost products, which then resulted in picking errors and incorrect on-hand counts in expected locations.
The 3PL company required RGIS to provide the following:
Support for a

10-month project

The project involved

locating missing parts

During the project, the warehouse

needed to stay operational 24/7

It was imperative that

lost parts be found and reprocessed immediately
SOLUTION
The third party logistics company partnered with RGIS to complete the 3PL lost products project, and RGIS provided the following:
Dedicated teams of

seven experienced RGIS auditors

per shift

Two to three shifts per day

during the 10-month project

During the project, missing parts were constantly being

located, flagged,

and reprocessed

Data was collected that allowed the supply chain provider to perform

root cause analysis
RESULTS
The third party logistics company found by outsourcing the 3PL lost products project to RGIS, the following results were achieved:
RGIS teams spent operational shifts

locating misplaced parts

The project allowed the 3PL to

improve the inventory management accuracy

quickly
Warehouse operations

did not need to shut down

at any time during the project

Root cause analysis

allowed the supply chain to

fix the put-away process

Production schedules were able to

stay on track during the project