Inventory by Weight of Meat Across Three Distribution Centres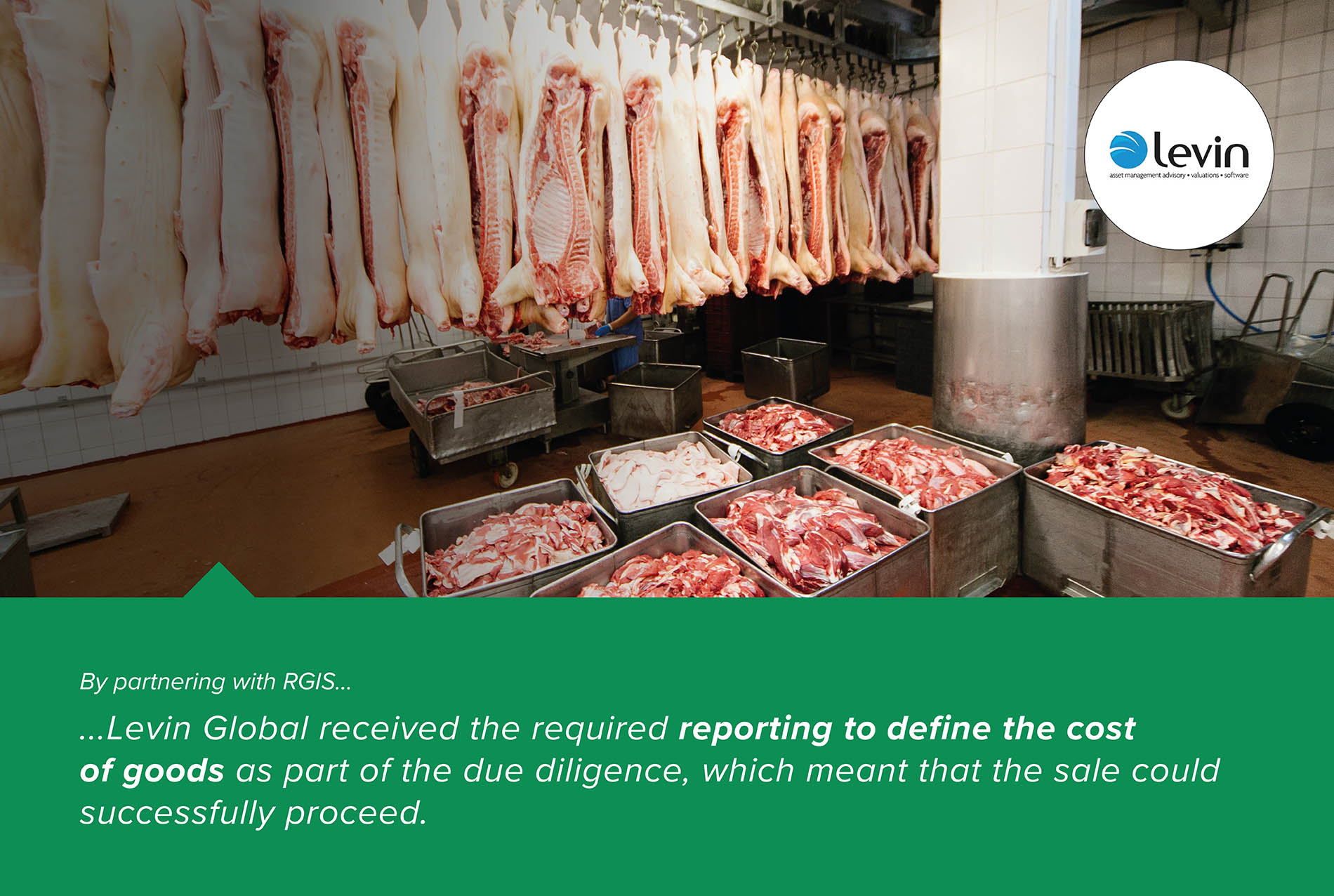 Levin Global provides consulting services and develops software for corporate asset management and appraisal required the support of RGIS. The company was founded in 1952 and comprises of companies operating in United States, Latin America and Europe.
REQUIREMENT
Levin Global was completing the due diligence because a Brazilian food company had sold all the assets they had in Argentina. Levin Global needed a solution to count inventory at the food company. Which comprised of meat, so it had to be weighed to give stock accuracy.
Levin Global required RGIS to provide the following:
National coverage

Complete counts of stock in

three different distribution

centres

Cost of goods

to be included in reporting

As the assets were from a large butcher's shop,

meat needed to be counted
SOLUTION
Levin Global partnered with RGIS to complete the due diligence project, and RGIS provided the following:
Scheduled a team of

64 experienced RGIS auditors

Teams were split over

three distribution

centres

Weighed meat products

and

counted all other stock items

Included

costings of the goods

within the reporting
RESULTS
Levin Global found by outsourcing the due diligence project to RGIS, the following results were achieved:
A list of all the products including the meat items were

completed with the value

in local currency and US dollars

Reports were presented to the customer to

define the cost of goods

as part of the due diligence project
The process was

completed on time

and the

customer was very happy with the reporting received